Peugeot has unveiled the 2021 e-Expert midsize van with a hydrogen power source that provides notably more range than the full-electric variant.
With three huge hydrogen tanks fitted under the rear floor storing 4.4kg, the e-Expert holds a bit less hydrogen than the Hyundai Nexo midsize SUV at 6.33kg – but the Frenchman has something extra up its sleeve.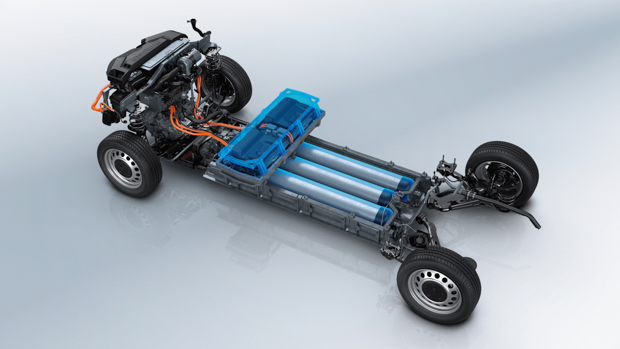 The e-Expert Hydrogen technically has a 'hybrid' drivetrain, with an additional 10.5kWh battery which can be recharged with an included 11kW charger that should fill it up in around an hour.
Additionally, drivers will need to fill up the hydrogen fuel tanks which should take around three minutes, if they can find a nearby hydrogen station that provides over 400km of range (WLTP), though the claim is yet to be finalised.
It's a notable step up when compared to the battery-electric e-Expert which takes 45 mins to recharge 80 per cent of the battery when using a 100kW charger and can only achieve a maximum range of 330km.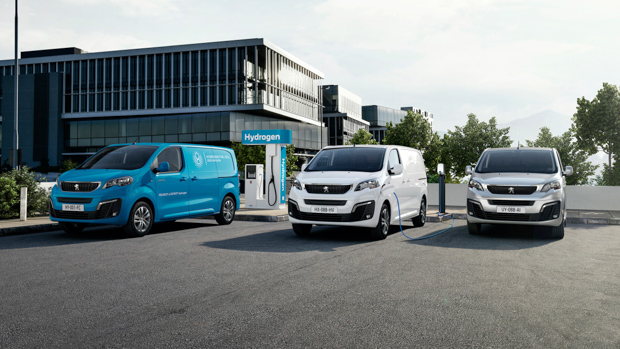 This feeds down to an electric motor on the front axle that provides a similar power of 100kW but less torque at 260Nm than the current turbodiesel model which develops 110kW/370Nm.
Peugeot is offering the e-Expert in two sizes ranging from 4.95m to 5.30m in length, with the latter featuring 200kg less payload than the diesel at 1100kg, with the towing capacity also down 500kg at 1,000kg braked.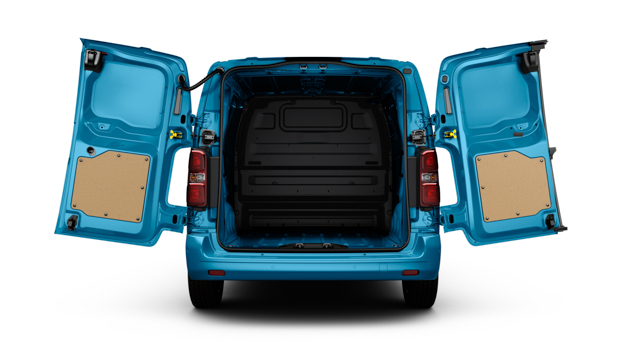 The e-Expert Hydrogen has been ruled out for Australia but Peugeot has publicly stated there are considering adopting fully electric commercial vehicles for introduction into our market.
Hydrogen is seeing increased adoption as a viable alternative to combustion engine with Hyundai currently rolling out a fleet of trucks in Europe, North America and China with Australia also under consideration.