In 1986, the Buick Riviera was the first car to feature a touchscreen. In 2001, the BMW 7 Series replaced most of its physical buttons with a digital interface. And in 2012, Tesla blended the two concepts and installed a huge 17.0-inch portrait-oriented touchscreen in the middle of the Model S's dashboard.
Since then, many vehicle manufacturers have followed suit and created their own portrait-oriented systems, with few daring to unveil an all-new model – dedicated EVs in particular – unless it features a large, high-res touchscreen somewhere up front.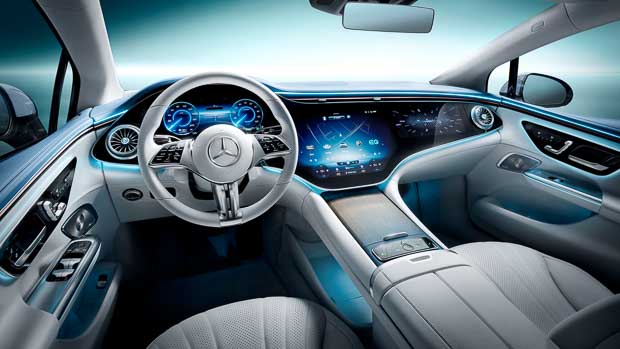 But it's not just ultra-large portrait screens in EVs that have seen rapid uptake. Regular vehicles such as the Volkswagen Golf have seen notable generation-on-generation boosts in screen size for equivalent variants.
The Golf has seen an 8.7 percent increase in screen size in the new Mk 8 shape, while the Isuzu D-Max saw its touchscreen grow by 12.5 percent. The latest Mazda 3 has a 25.7 percent larger screen than its predecessor.
Not everyone supports the current trend, however. Reported by French motoring outlet Caradisiac through an interview with BFM Business, Alfa Romeo chief executive officer Jean-Phillipe Imparato has strongly distanced himself – and Alfa Romeo – from using multiple screens in its models, inferring fewer screens is best for a driver-focused cabin.
Directly translated from spoken French, Mr Imparato stated "I have a very particular positioning [for Alfa Romeo]. The driver, the driver in the centre, as few screens as possible in the car … I don't sell an iPad with a car around it, I sell an Alfa Romeo."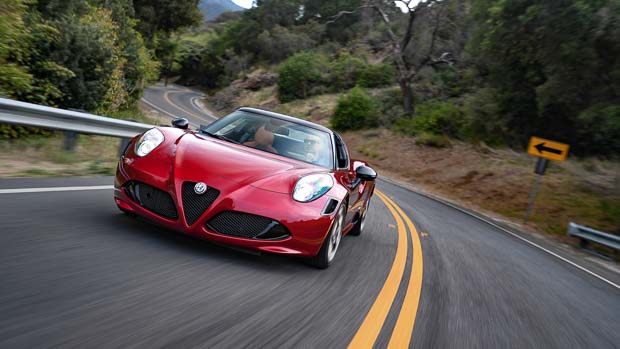 Given Imparato's resolute comments, it's quite unlikely we'll see the upcoming Alfa Romeo Tonale (which will be available as a plug-in hybrid) with a suite of widescreen displays scattered across its dash and centre console.
Subjective comments about what makes a vehicle 'driver-oriented' aside, Imparato's statements do hold valuable subtext and commentary on current design trends, and the automotive industry's attitude towards ultra-wide touchscreens and multiple displays.
The question is: do these screens provide any real-world benefit, or are they just another distraction to the driver?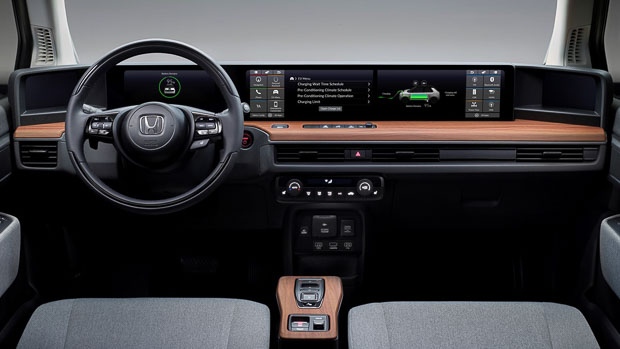 Director of research at UK automotive safety body Thatcham Research, Matthew Avery, doesn't believe they pose a risk, stating in an interview with Autocar that "large infotainment screens are not necessarily an issue, because they allow for bigger icons and less crowded displays".
"Small screens with fiddly icons are a greater concern", he said. "Screens must be as responsive to touch as you would expect a smartphone to be. Clarity and user interface commonality across vehicles is also fundamental, allowing drivers to more instantly recognise the icon they intend to press."
Speaking with the same outlet in an earlier interview, Honda Jazz project manager, Takeki Tanaka, also commented on the effectiveness and safety of touchscreen systems, detailing Honda's decision to reintroduce physical HVAC buttons for the fourth-generation Jazz.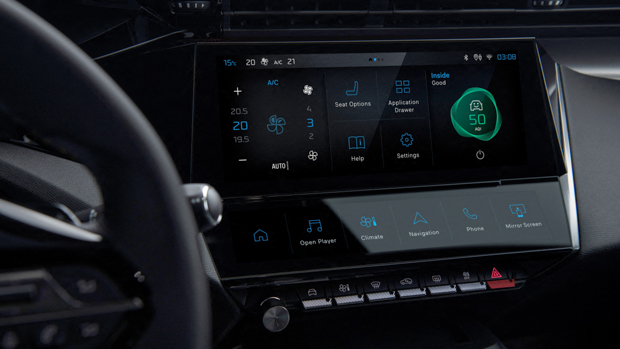 "The reason is quite simple – we wanted to minimise driver disruption for operation, in particular, for the heater and air conditioning", he said.
"We changed it from touchscreen to dial operation, as we received customer feedback that it was difficult to operate intuitively. You had to look at the screen to change the heater seating, therefore, we changed it so one can operate it without looking, giving more confidence while driving."
The identifier here is that if manufacturers are committed to installing ultra-large touchscreen systems in production vehicles, as they have showcased in a number of concept vehicles, they must prioritise user experience and ergonomics first.
Whether or not they successfully do so will have to wait until next-generation models begin to appear.