Compact car wizards Honda have today revealed the fourth generation Honda Jazz – dubbed the FIT in its Japanese home market – at the 2019 Tokyo Motor Show. Historically the Jazz has been one of Honda's best selling models, with over 7.5 million sold globally since 2001, so it's an important car to get right. The big headline for the fourth-gen Jazz is its switch to an exclusively-hybrid powertrain, though it's too early to say whether the new car will make it to Australia.

The Jazz was originally marketed towards younger buyers sporting compact exterior dimensions with a modular and spacious interior. The previous gen Jazz always had an edge in practicality over its competitors like the Toyota Yaris, Mazda 2, and Kia Picanto.

For the fourth-generation model, Honda has restyled the appearance front and rear while maintaining a familiar silhouette suggestions the Tardis-like practicality of the Jazz. The new car is an evolution rather than revolution but it works well to our eyes.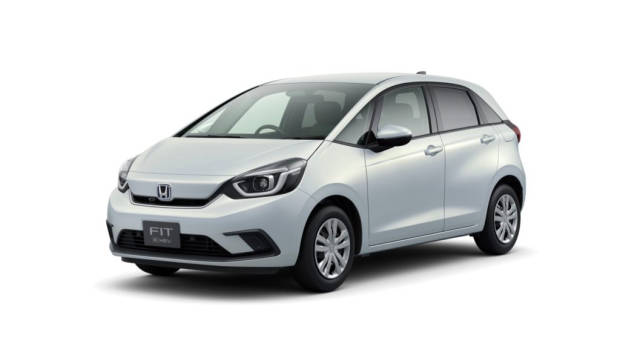 An all-new A pillar design and construction makes an appearance on the new Jazz, said to provide much improved frontal impact protection while maintaining a slim profile for optimal vision. Honda have been able to increase the size of the glass between A pillar and front window too, providing even more visibility for Jazz drivers.

Although there are several changes to the exterior of the fourth-gen car, underneath the Jazz chassis remains largely the same, with unchanged wheelbase and overall length. Some sources suggest hybrid-only propulsion, though Honda has not confirmed this and given the similar underpinnings, it's possible the 1.5-litre 88kW/145Nm petrol engine will carry-over, expect more details closer to the cars launch.

What we do know for sure is that the fourth-gen will be the first Jazz available with a hybrid powertrain, and will utilise a dual-motor hybrid system dubbed e:HEV. No power figures, or fuel economy figures have been quoted yet, but the e:HEV system is similar to that found in the CR-V hybrid not sold in Australia.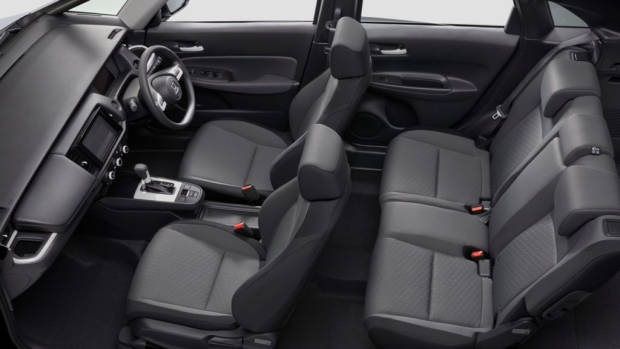 The fourth-gen Jazz will however come in five variants which Honda refers to as "styles". This measures up with Honda's recent campaigns for CR-V and HR-V models where the cars are pitched as being adaptable to the owner's lifestyle.

The variants are essentially differentiated by interior trims and will all be equipped with Honda's Sensing suite of driving assistance which utilises cameras in tandem with radar sensors to provide AEB, active cruise control, parking assist, blind-spot monitoring and rear cross-traffic assist.

Honda have also developed connected services for all Jazz variants, which control of some functions with a smartphone app, and emergency response feature.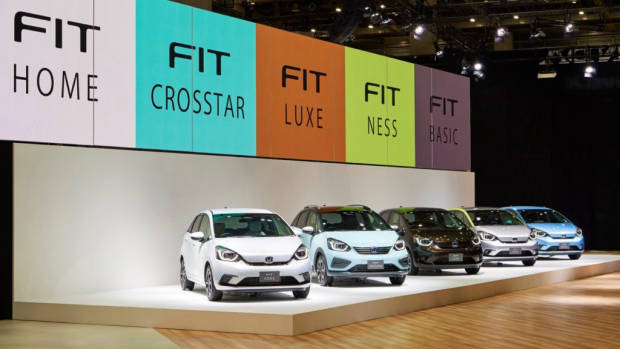 Starting at the entry level Honda will offer a 'basic' variant of the Jazz equipped with cloth seats, steel wheels, and black plastic external trims.

The next variant dubbed the 'home' will be focussed on interior comfort with higher class materials, contrasting interior colours, a leather-wrapped steering wheel and soft touch plastics. Honda's wordplayed 'ness' model (short for fitness) includes the same soft-touch plastic but gets more exciting colour contrasting – think fluros – and water-repellent seat fabric.

Top variants in the range include the 'crosstar' which takes the 'ness' and its water-repellent fabric and adds 16-inch alloy wheels. Stepping up to the range-topping 'luxe' variant sees the addition of full leather seats, and chrome highlights for the exterior.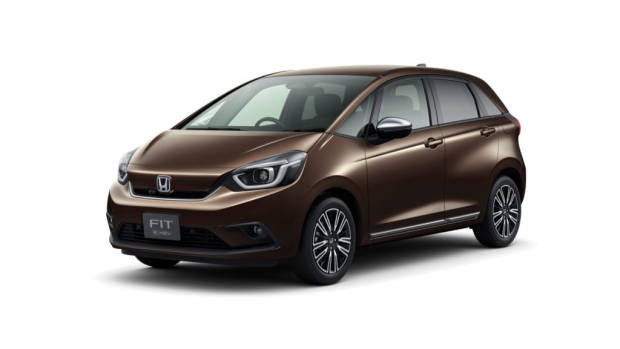 As it has always, the Jazz looks to continue to offer its Tardis levels of practicality, with modular interior set-ups, plenty of storage cubbies and huge boot. With the addition of a hybrid powertrain and a suite of contemporary technology the Jazz looks ready to come up against its competitors.

Honda Australia has yet to confirm whether the fourth-gen Jazz will make it downunder, but the car will go on sale in Europe and Japan in February 2020, drivetrain options will be confirmed closer to the final release.