You might have noticed the sleepy town that was the Chasing Cars website has turned into a bustling CBD big enough to have its own Covid-19 outbreak.
Regular readers will remember we went on a hiring spree a while back and we've been lucky enough to build a talented team and that means more content for you, coving a lot more of the automotive world.
We really went for some variety this week as well, covering everything from an obscure yet interesting Chinese ute, to the last Bentley Continental GT Speed with a W12, providing a beautiful farewell to the combustion engine.
There was also some important movement in the EV space, with momentum building for a Toyota LandCruiser hybrid and Hyundai pricing its first purpose-built EV for Australia, all of which takes some explaining so let's get cracking.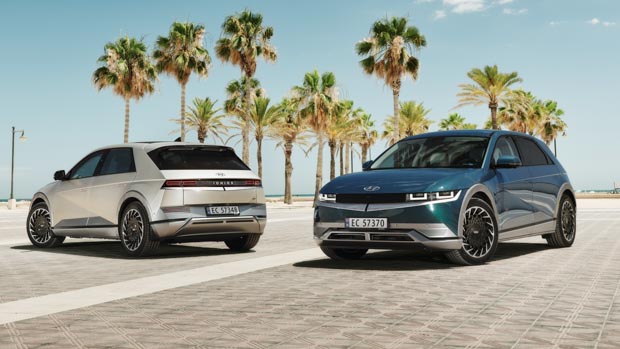 Hyundai Ioniq 5 priced for Austraia
Hyundai announced this week that the highly-anticipated Ioniq 5 midsize SUV would initially launch in Australia with just two grades across 400 cars before expanding availability in 2022.
The Ioniq 5 will start at $71,900 before on-road costs for the rear wheel drive version, a figure that grows to $75,900 before on-road costs if you want the all wheel drive version.
Both are fitted with a huge 72.6kWh lithium-ion polymer battery which provides up to 451km of range (WLTP) in the RWD car while the AWD Ioniq 5 trades a bit of range (430km) for sheer acceleration power, with a somewhat frightening 0-100km/h acceleration time of 5.2 seconds.
It does command over $70k but Hyundai includes quite a lot for the money, specifically: a 12.3-inch instrument cluster, 12-way heated/cooled electric 'Relaxion' front seats and just about every safety feature you could think of.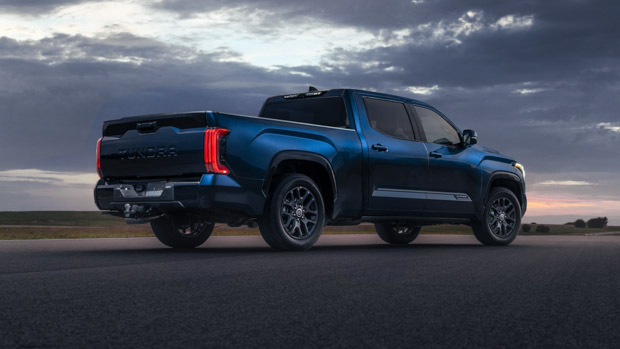 New Toyota Tundra revealed
The third generation of the Toyota Tundra full-size ute has been released in the US and it makes some huge leaps over its over its very old predecessor.
Sitting on the same TNGA-F body-on-frame platform that also underpins the Land Cruiser 300 Series, the ute is built to go off road and new coil spring suspension promises better ride quality everyday.
In place of the old V8 is a choice of two twin-turbo 3.4-litre petrol V6 engines, with the entry-level option producing 290kW of power and 650Nm of torque.
A hybrid version is also on offer, which ups outputs to a pretty staggering 325kW of power and 790Nm of torque. The Tundra can also pull 5.4 tonnes braked which is about enough to tow my house to work.
WIll the Tundra come to Australia? Very possibly, and we've written a separate article on this matter explaining why it should happen and what an Australian range would look like.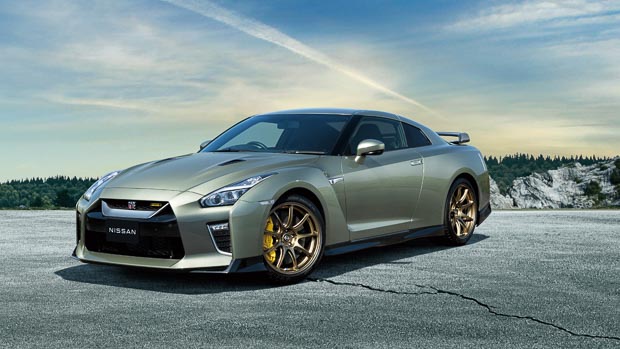 Nissan GT-R T-Spec priced for Australia
We got the bad news last week that new safety regulations would see the GT-R killed off as of November this year but Nissan Australia promised it would go out in style and weren't lying.
Along with the regular range, Nissan will bring special edition trims to Australia known as the GT-R T-Spec and the GT-R Nismo SV.
The former is a very suave take on the Japanese supercar, with lighter wheels and the huge ceramic brake package stolen from the Nismo version along with a gorgeous green interior.
The GT-R Nismo SV takes the 'standard' Nismo and adds an exposed carbon-fibre bonnet that saves weight and replaces a slew of engine components to help the twin-turbo V6 rev more freely and bring the engine on boost even faster.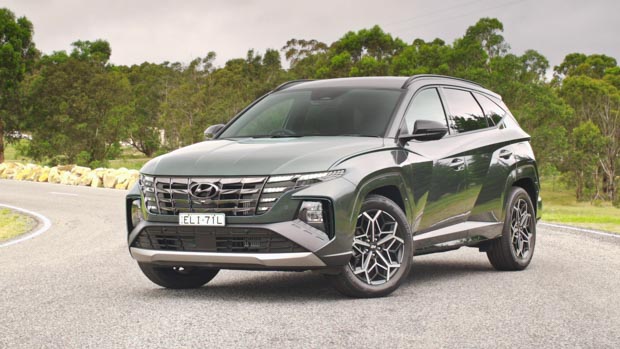 Cars and SUVs we reviewed this week:
Over on the Chasing Cars YouTube channel, we are getting so close to hitting our goal of 100k subscribers, so it would really mean a lot to us if you officially joined the crew.
Taking a look at three incredible popular cars this week, we began with the most popular of them all: the Toyota Hilux.
Specifically, we reviewed the Hilux Rogue, which shares the range-topping crown with the off road-focused Rugged X and the two couldn't be more different.
The recent facelift gave the workhorse quite a bit more grunt and some smart decisions by Toyota have seen it become a half-decent family car considering that's hardly the purpose of a Hilux.
Far more family-oriented in the Hyundai Tucson midsize SUV which has become very popular in Australia since launching earlier this year. This time we reviewed the Elite turbodiesel which we think is pick over the 1.6-litre turbo petrol and naturally aspirated 2.0-litre.
Finally, we moved down a size smaller to the Mazda CX-30 which has been a bit of a hit in Australia. Demonstrating some genuinely impressive luxury for an SUV at this price point which will have you questioning if its premium rivals are worth the extra bucks.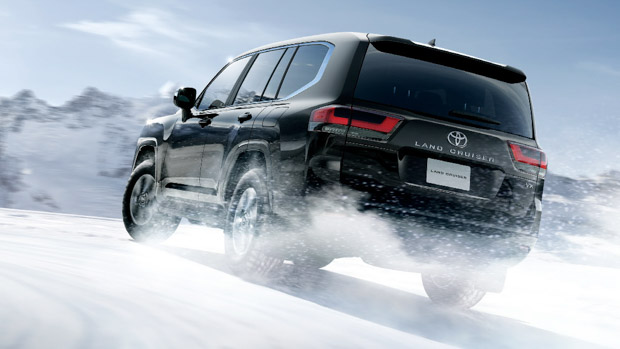 Other cars and SUV news that happened this week: