Hyundai Motor Company (HMC) has opened a new car manufacturing plant in Jakarta, Indonesia, that it says has the capacity to produce 150,000 vehicles in a year – about five percent of the company's annual global sales.
The Indonesian factory has been tooled to produce several current models including the Santa Fe large SUV, Creta small SUV for emerging markets, and the e-GMP-based Ioniq 5 electric SUV.
Additionally, HMC is working with LG Energy Solutions to source the lithium-ion batteries from within Indonesia for the Ioniq 5 units built on the Jakarta production line, further lowering cost of production.
HMC's interest is in driving lower production costs to drop prices for consumers and increase its bottom line to drive greater profits and returns for investors.
Labour costs remain notoriously high within Hyundai's South Korean plants which are heavily unionised. Hyundai sources some vehicles for Australia – including the i20 N hot hatch – from European factories that are cheaper to operate.
Whether Hyundai will source cars for Australia from the Indonesian plant has not been settled, with Hyundai Motor Company Australia senior PR manager Guido Schenken telling Chasing Cars "there are no details as yet on production plans for the Indonesian plant."
However, Indonesia's right-hand drive status, geographical proximity to Australia and the close bilateral economic partnership between the two countries could make importing Indonesian-built Hyundai models attractive.
Will Australia get cheaper Hyundai models from Indonesia?
It could be advantageous for Hyundai to produce Ioniq 5 models for Australia in its new Indonesian plant if there is spare capacity. Doing so could go some way to dropping that vehicle's price of entry from $71,900 closer to the Tesla Model 3 and Polestar 2 (both $59,900). 
With no single Federal policy on EV subsidies, Australian states have been setting their own incentives for electric cars that have driven price competition. 
No grade of Hyundai Ioniq 5 is eligible for the NSW government's $3000 rebate for EVs under $68,750, and the brand will have to push hard to produce a vehicle eligible for the Queensland government's lower $58,000 threshold.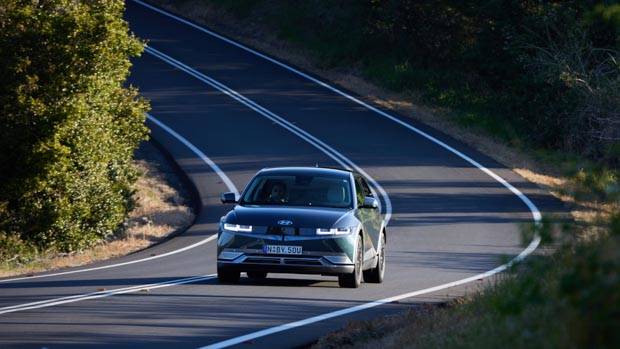 The fact the facility is getting tooled up to produce the Ioniq 5 means that future e-GMP products such as the Genesis GV60 and Ioniq 6 could also be produced in Indonesia.
Currently, Australia has a more comprehensive free-trade agreement with South Korea where the bulk of our Hyundai products including the i30 hatch and Tucson midsize SUV are manufactured.
Hyundai has production facilities in Turkey and Czech Republic that both offer lower wage costs than Korea and are inside the European Union. 
The proximity for both plants lowers costs for European volume sellers such as the i20 N and short wheelbase Tucson, though shipping to Australia costs more time and money than the wage price offsets and there is no free-trade agreement between Australia and the EU.
There is a free-trade agreement in place between Australia and Indonesia, though it is not as far-reaching as South Korea's. Indonesia's lower labour costs associated with producing cars in Southeast Asia and shorter shipping routes could make up the difference. 
Indonesian production set to lower costs for Hyundai
Business Korea reported that HMC has been struggling with increasing wage costs driving the overall spend on workers to 15 percent of the company's total revenue, which is a key reason for diversifying manufacturing locations.
The average yearly wage of a HMC factory worker at the Namyang plant is 92 million Won, which is equivalent to around AU$100,000 at the current conversion rate.
HMC also offers many benefits to its employees subsiding additional accreditations and University degrees.
Despite high wages and benefits compared to factory workers in Southeast Asia – the average annual wage at Toyota's Thailand plant that produces our Hilux and Fortuner is equivalent to around AU$32,000 – HMC's Korean workers are also prone to striking, having done so 31 out of the 35 years since the Union's creation in 1987. 
HMC's choice to open its new facility in Indonesia has been driven to increase profits in the region by offering more affordable pricing. That said, Hyundai is already popular in Indonesia with the Kona Electric and Ioniq 5 accounting for 87 percent of EV sales in Indonesia last year.  
The Indonesian government has also pledged to utilise the electric vehicles built at the Jakarta plant to meet its target of replacing 130,000 existing government vehicles with EVs by 2030.