From the Chasing Cars editorial team
Please: if you drive a Honda, or know somebody who does, have them check whether their vehicle is affected by a potentially deadly airbag fault by checking their details at Honda's website, found here.
94,000 Honda cars in Australia have not been taken for repairs
Over 94,000 Honda vehicles owned by Australian families remain in urgent need of critical airbag repairs to prevent possible fatal injuries to the vehicle occupants, Honda Australia director Stephen Collins informed media this week. The repairs relate to defective Takata-brand airbags that were installed in Honda cars sold in Australia between [timeframe].
Almost 500,000 Australian-delivered Hondas were fitted with the faulty Takata airbags, but over 400,000 affected vehicles have been repaired thanks to diligent owners who responded to increasingly urgent letters, phone calls, and text messages sent by the Japanese brand to owners of defective vehicles.
The fault lies with the airbag inflator module. In the event of a crash – even a low speed impact – the airbag inflator could potentially fire sharp metal fragments at extremely high speed towards the driver and passengers. The metal fragments are sharp and fast enough to puncture the roof of the vehicle. If a person is hit by the fragments, the results have proved fatal in the past.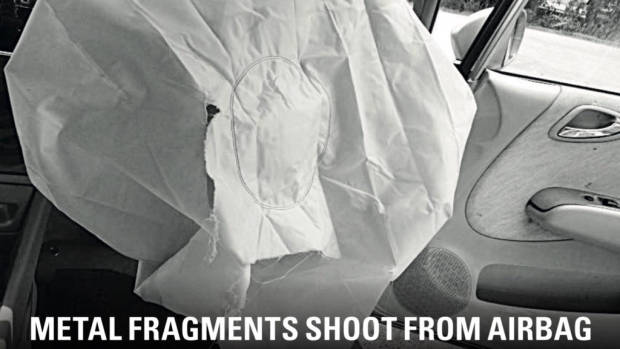 The repair takes about two hours at a Honda service department and is done entirely free of charge. Some dealers are opening on Saturdays to facilitate easier scheduling.
One death has already occurred in Australia due to a faulty Takata airbag fitted to a 20xx Honda CR-V in Sydney. The driver who died had been sent multiple letters by Honda but the vehicle was not repaired. Some cars have two potentially deadly airbags, both of which need to be replaced.
Honda is now "pleading" with owners of the remaining 94,325 cars to be repaired to do so. "Unfortunately, there are still some customers of affected vehicles who are simply not responding to repeated attempts by [Honda] to contact them and have their airbag inflators replaced. We need to change this behaviour," Collins told media.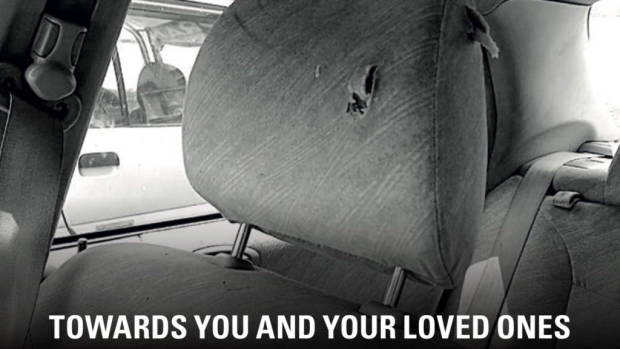 The company has resorted to a graphic letter to be distributed this week to owners of the outstanding faulty vehicles. The letter, which features photographs of airbag explosives embedded in the vehicle's headrest and roof, is emblazoned with the headline "Choosing Not to Act Could Be Deadly". The text of the letter, which pleads with owners to "think of the safety of you and your family", is included below this article.
Collins conceded to media that a significant issue is that some owners of pre-owned Hondas are not in the company's database and making contact has proved difficult. Other owners, who have been successfully contacted by registered post, simply have not booked their vehicle in for repair. "We can only [repair the vehicle] if customers book their affected vehicles in", Mr Collins said.
Acknowledging the difficulty of Australia's size, Honda have sent specialist technicians to far-flung parts of the country. An outreach programme is currently underway in Mount Isa, Queensland.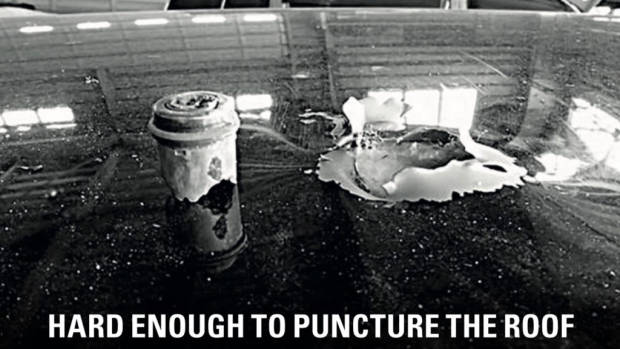 Similar programmes are underway across Western Australia to reach Honda drivers in Esperance, Tom Price, Newman, Broome, Port Hedland, Karratha, Exmouth, and Kununurra. A regional South Australian programme will commence next month, and necessary Thursday Island repairs have also been identified.
It's possible to check whether a Honda is affected by the recall by visiting this website. A dedicated call centre which is available from 8am-9pm on weekdays and 8.30am-5.30pm on weekends can be reached at 1800 789 839.
Please, if you drive a Honda or know somebody who does, have them act on this information.
Below is the advice contained in the urgent letter distributed to remaining affected Honda drivers in Australia that still have not taken action.
Your [Honda model] driver and/or passenger airbag is faulty and dangerous. This could be fatal or cause serious injury to the occupants of your vehicle. We want to do whatever we can to fix your airbag, absolutely free of charge.
Choosing not to act could be deadly.
An accident, even at low speed, could cause your airbag to go off. If this happens, a faulty inflator could shoot metal fragments into your head and body. The result could be tragic.
Think about the safety of you and your family.
This is not something you can put off, you must act now.
1 in 5 Australians have had a crash in the past five years.
Metal fragments shoot from the airbag towards you and your loved ones hard enough to puncture the roof.
8 out of 10 Honda customers affected by faulty airbags have had them replaced.
Your immediate action required:
If you have not already done so, you should immediately contact the Recall Call Centre, or a Honda dealer, to arrange the urgent free repairs. Owners of Honda vehicles can check if their vehicle is affected by the Takata airbag recall by calling the Honda Recall Contact Centre on 1800 789 839 (Mon-Fri 8am-9am, Sat-Sun 8.30am-5pm AEST).
Alternatively, you can request a Honda Representative to call you by visiting Honda.com.au/airbag.