Over the past decade or more, car manufacturers have massively upgraded the handling and roadholding of cars and SUVs by giving them, among other things, much bigger tyres.
At the same time, new vehicles have become considerably heavier, and as a result, car and SUV brakes have gotten much larger in order to bring this heavy weight to a standstill as quickly as possible.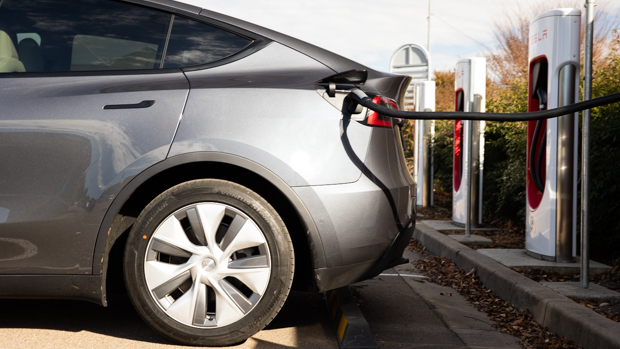 But one important casualty of all that progress has been the spare wheel and tyre. The reason is that it's hard to get enough physical clearance over the brake to fit a spare wheel. These big and huge spare wheels are also very heavy – and extra weight costs range in an EV.
That factor has led to the rise of collapsible or space-saver spare tyres with a large wheel diameter, or, alternatively, running with no spare at all.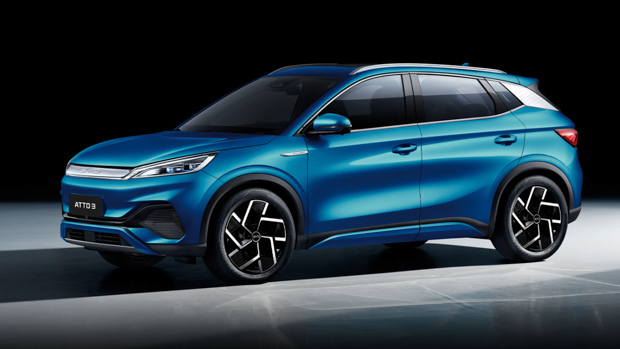 Battery electric vehicles (or full EVs) are among the worst offenders in this space. Nearly every full EV on the market has no spare wheel at all, and only some are fitted with dedicated run-flat tyres.
For people based in metropolitan areas, within easy reach of roadside assistance and replacement tyres, that isn't necessarily a major problem. But in big countries like Australia, where there can be vast distances between towns, it is a cause for concern.
Which EVs in Australia have a spare wheel and tyre?
That's an easy question to answer, because there are only two regular cars – and three vans.
The Audi E-tron lineup of electric SUVs, soon to be renamed the Audi Q8 E-tron in facelifted, longer-range form.
The Audi EV, which starts at $147,400 before on-road costs, uses a refitted diesel SUV platform and has retained the Audi Q7's spare wheel well beneath the boot floor. Audi includes a collapsible space saver spare wheel on all E-tron SUV models in Australia.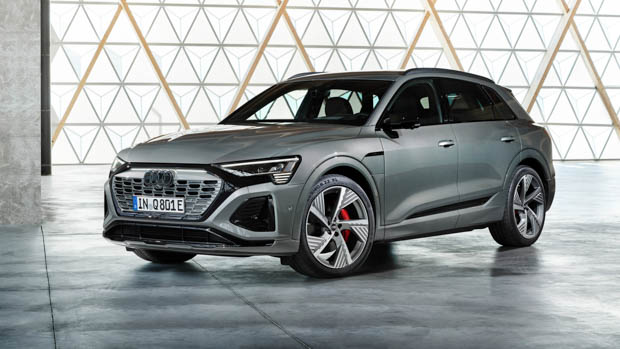 The much more affordable Nissan Leaf also has a space-saver spare fitted in Australia in both the standard version and the longer-range Leaf Plus.
Three electric vans targeted at fleets in Australia also have spare wheels: the Ford e-Transit and e-Transit Connect, and the LDV e-Deliver 9.
All other EVs on the market at the time of writing (December 2022) have no spare wheel and tyre, including the Tesla Model 3 and Model Y, MG ZS EV, BYD Atto 3, Polestar 2, Hyundai Ioniq 5 and Kona Electric, or the Kia EV6 and Niro EV.
Which EVs are sold overseas with a spare wheel and tyre?
There are a couple of full EVs on sale overseas that do have a spare wheel and tyre – but these vehicles aren't available in Australia yet.
Ford's F-150 Lightning electric pick-up truck has a standard full-size spare wheel and tyre. The F-150 EV is on sale in American markets. It hasn't yet been confirmed for Australia, but we think it will be sold here in the coming years.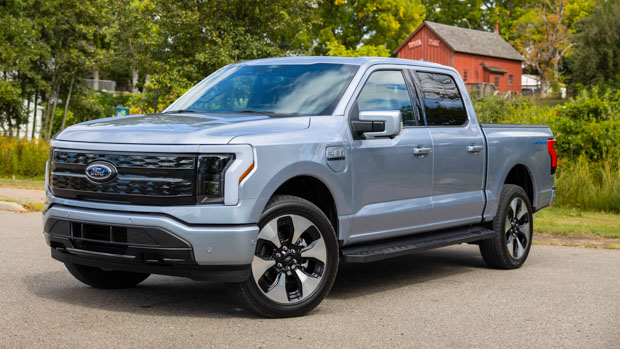 Two other American-market rugged EVs – the Rivian R1T ute and R1S large SUV – can be optioned with a spare. It's a full-size unit in the pick-up and a space-saver in the wagon.
Likewise, the GMC Hummer EV can be optioned with not one, but two full-size spare tyres that are restrained in the tub.
What are the solutions?
You can, of course, choose to implement a DIY spare wheel and tyre solution. You can purchase a fifth alloy wheel through your car dealer or service network, and have a tyre fitted to it. This set can then be placed in the boot of your vehicle – but this takes up a lot of space, and can be a major hazard if not tied down adequately.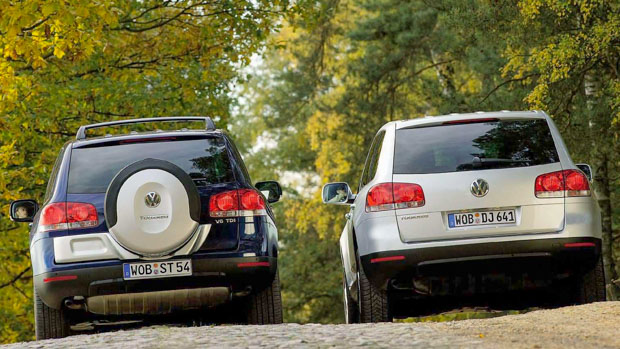 We'd also propose the return of manufacturer-developed tailgate spare wheel carriers. These were a hit from the 1980s through to the late 2000s, and were a relatively common sight on everything from Toyota Land Cruisers to Porsche Cayennes and Volkswagen Touaregs.
To that end, the Jeep Recon SUV that is expected to be released in Australia in 2024 will be fitted with such a tailgate-mounted spare wheel carrier – and within it, a full-size spare tyre.