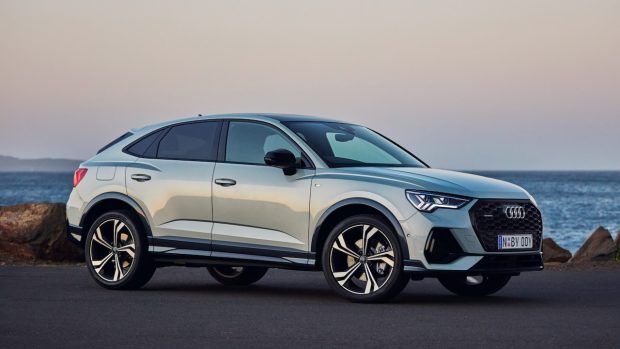 The new Audi Q3 is a comparison winner here on Chasing Cars. We've praised it for its value for money, practicality and great in-cabin technology. So, do those virtues hold up in Audi's bolder Q3 Sportback?
Like a slowly building wave, more and more buyers around the world are switching to the SUV form factor. With more buyers wanting the crossover look and feel, there are opportunities for more and more niches. The coupe-SUV hybrid has been one such niche that has tempted buyers biassing flair over ruggedness – but their commonly ungainly styling has rarely enamoured them to us.
Audi is the exception to that rule. They've been slower to integrate coupe-SUVs into their range than the other German luxury brands, and Audi's Sportback-badged SUVs are more subtle and refined to look at than their counterparts from BMW and Benz. Unlike that pair, Audi shy away from curves, which don't tend to suit SUVs, while their roofline cutaways are less severe. Audi's compact Q2 and large Q8 coupe-SUVs were attractive while retaining decent practicality.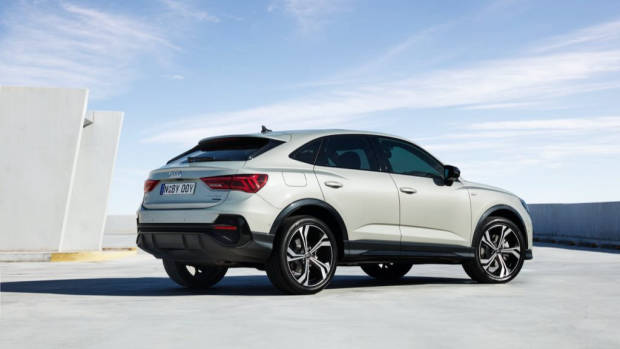 Ingolstadt's range of Sportback SUVs is growing in 2020. A sleeker Q5 Sportback will join the ranks of the popular mid-sizer before Christmas. For now, though, it's Audi's small-ish Q3 that gains a Sportback sibling. The 2020 Q3 Sportback clearly resembles the more upright version, with the obvious differentiators being the racier roofline, more athletic styling front and rear, and some more indulgent trim choices inside. All in all, it's a design we quite like, but you do pay more for it. The Sportback is a $2,500 upgrade over the standard car.
Aside from the extra cash, though, there are few penalties to opting for the Sportback. Boot space is a little less tall due to the body cutaway, though on paper, it is the same 550 litres as the standard Q3. That's because boot space is generally measured to the windowline. In the back seat, six-footers still have adequate headroom and legroom. It's a five-seater and can be used as such on occasion, but the Q3 is better suited for four adults as a maximum.
Up front, the Q3 Sportback builds on the standard car's impressive cabin. We've said the Q3 has the best interior of a small luxury crossover at this point in time, and the Sportback brings a couple of extra flourishes that help it to stand out further. The secondary trims switch from aluminium to alcantara, giving the Sportback a slightly warmer feel inside. Leather covers the supportive sports seats, plus the attractive steering wheel, and the slightly less attractive, bulky auto shifter.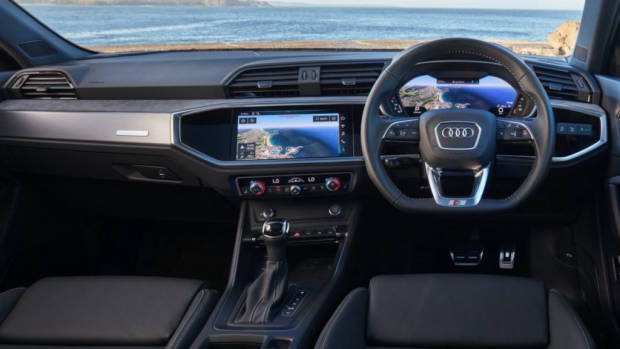 It's the Q3's technology integration that really stands out, though. Audi have been very generous with standard specification, pairing an very crisp 8.8-inch touchscreen to a standard digital driver's display: 10.25-inches in the 35 TFSI, or a 12.3-inch unit in the 40 TFSI. Both screens are bright, presenting satellite mapping and other internet-connected data by way of a Telstra 4G connection with a three-year included data plan. There's also wireless CarPlay as standard, and wireless smartphone charging. The 40 TFSI grade benefits from Audi's hi-fi stereo, which replaces a really average system in the 35 TFSI – an even higher-end Bang and Olufsen option is $900 on both cars. All up, the tech offer is very complete, and well thought out.
While some lament Audi's move away from their previous physical MMI controller for the infotainment, the brand's lower-end cars – including this Q3 – have a good, simple single touchscreen setup that is a breeze to use. In their pricier metal – cars like the new A6 and Q8 – the dual touchscreens introduce unnecessary complexity. In the Q3 and Q3 Sportback, the tech is easy to use, with physical controls retained for the volume and air conditioning functions.
We're also pleased to report that despite some patchy efforts from Audi recently, the Q3 retains this brand's best hallmarks of high-quality interiors. Material choices are lush, and fit and finish is superb, and spirited driving over pockmarked Australian backroads threw up no rattles at all – unlike last week's drive in the facelifted Q7. This is the third new Q3 we've driven that has had a well-made interior, so we're happy to call it at this point.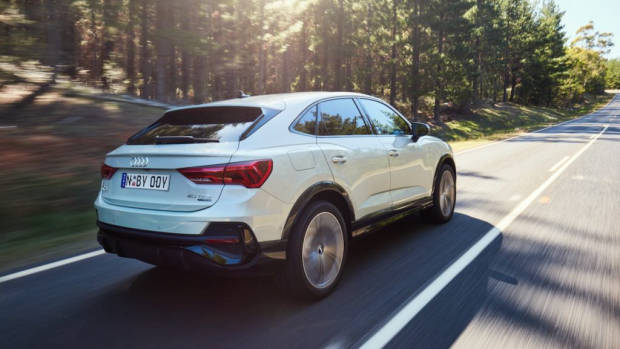 So, what's the drive like? Until this point, we'd sampled the Q3 only with its launch engine – a 1.4-litre turbocharged petrol four-cylinder front-driver, producing 110kW/250Nm, badged 35 TFSI. The 1.4-litre is a long-running Volkswagen Group engine that is astonishingly flexible for its size, but asked to lug 1.6 tonnes of SUV, it does start to feel a little pushed.
That means the arrival of a more powerful 2.0-litre turbo engine with the Sportback is a good thing. The 40 TFSI sees outputs bumped 20 per cent or so to 132kW/320Nm, and a Haldex-style all-wheel-drive system is also added. Also available on the standard Q3, the 40 TFSI brings a welcome slab of additional grunt, helping to make this SUV feel spirited and fairly sported. Sadly, the Golf GTI-engined 169kW/350Nm 45 TFSI available to our Kiwi cousins isn't coming, but a fire-breathing 294kW five-pot RS Q3 is on the horizon.
Engine-wise, the 40 TFSI is satisfying, providing reasonable urgency on demand – but it's the Q3 Sportback's impeccable ride and handling that is the biggest takeaway. Despite riding on sporty, fixed S line suspension and big 20-inch wheels, the Sportback is beautifully damped, providing a firm but comfortable ride over even moderately broken-up road surfaces. This is how a sporty little crossover should be suspended. There is no need to bother with the $1,700 optional adaptive dampers – that isn't a sentence we write often!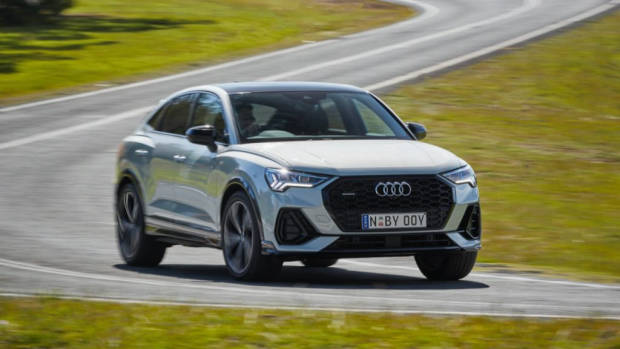 The Q3's cornering manners also receive high marks, led by fairly quick and well-weighted steering. There is good grip from the front and strong traction on corner exit thanks to the quick-witted Quattro system. Plus, far from feeling inert, keen drivers are able to exploit the Q3 Sportback's sophisticated chassis when cornering hard, with this crossover gently moving around beneath you. Nicely done, Audi.
Given how many virtues the Audi Q3 Sportback possesses, it becomes harder to ignore the short list of this car's detriments. First among these is its short three year warranty. Now that Mercedes-Benz and Volvo have both moved to five years of coverage in Australia, it's time for BMW and Audi to follow suit.
Small crossovers are one of Australia's favourite kinds of cars to purchase, but automotive journalists rarely agree. But the Venn diagrams coalesce with the new Audi Q3, either in its standard form or this dearer, bolder Sportback. This is a near-perfect small SUV.