Audi's first small-size coupe-SUV will debut in Australia in the first half of 2020. The Audi Q3 Sportback takes the as-yet-unlaunched second-generation Q3 SUV, lops part of the tailgate off and adds a little extra muscularity to the rear fenders.

In contrast to the more traditional and upright 2020 Q3, the Q3 Sportback features a longer, lower and more rakish roofline. Joining the Audi Q8 (reviewed here) as the brand's second coupe-SUV, the Q3 Sportback marks yet another iteration of the front-drive MQB chassis within Ingolstadt's range.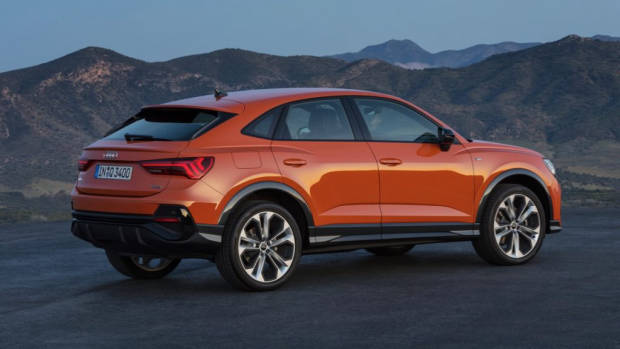 With the conventional Q3 arriving before the end of 2019, the Sportback will arrive around six months later, though specifics relating to the engine and pricing of the 'coupe' variant are not yet known. Expect pricing to kick off around $55,000.

It is likely, however, that the Q3 Sportback will be offered with a premium engine in relation to the Q3 range and it will likely be all-wheel-drive only. In Australia, our money would be on the '45 TFSI' engine – a two-litre turbo petrol producing 169kW/350Nm. Globally, a diesel will also be offered badged '35 TDI', making 110kW/340Nm.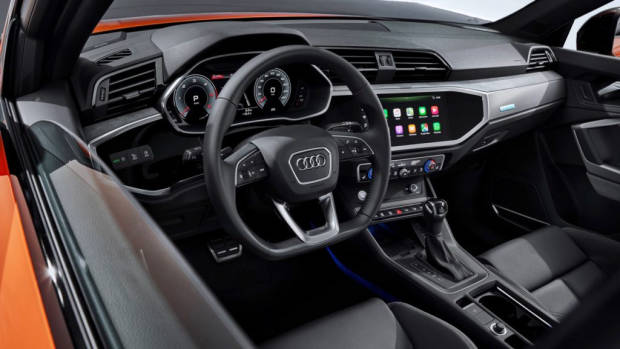 Later there is the potential of a lower-specification turbo petrol, which will uniquely pack a 48-volt mild hybrid system that will marginally cut fuel use.

Inside, the Sportback comprehensively borrows from the standard Q3's interior, with a standard 10.1-inch central touchscreen and digital instrumentation in one of two grades. In Australia, expect to see the higher-end 'Virtual Cockpit' driver's display measing 12.3-inches included as standard.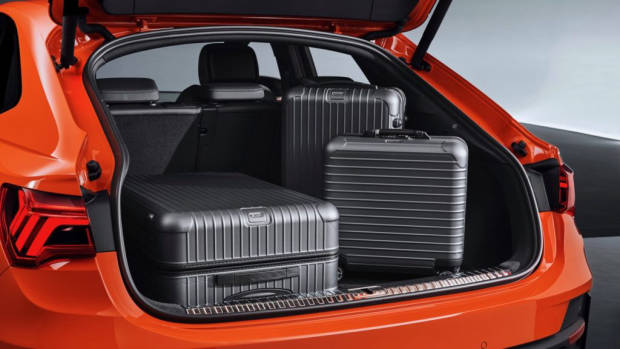 At 4.5 metres in length, the Q3 Sportback is more similar in size to medium SUVs from the next size up than a small crossover, but the additional length results in a spacious boot capacity of 530 litres. An electric tailgate will be available and will likely be stasndard in Australia.

Expect more news on the Sportback front once the standard Audi Q3 launches in second-generation form later this year.