Audi's new product attack has continued with the reveal of the second-generation of Audi Q3 small SUV. Now sitting on the Volkswagen Group's MQB platform, the new Q3 is quicker, more efficient and more stylish than the ageing model it replaces, which began production in 2011. The new Q3 is also larger and better sized for competition against cars like the BMW X1 and platform mate MINI Countryman, Jaguar E-Pace, Volvo XC40 and Mercedes-Benz GLA.
In recent years, the Q3 was priced below the smaller but more interesting Q2, with the company regularly offering sharp drive away pricing to get customers through the door. When the new model is released in mid-2019, it will be priced and positioned above the $41,800 Q2.
What sets the new Audi Q3 apart from the old model is just how much more modern it appears, even in photographs. The current Q3 appears stylistically dated having gone on sale in Australia in 2012, and its PQ35 platform reached further back to 2003 in the Mk5 Volkswagen Golf. Thankfully, the new Q3 is far better looking, and unlike the old model it appears relatively unique in the range – it no longer appears to be just a small Q5.
The front end is now styled like the larger Q8 – there's Audi's new octagonal corporate grille, slim headlights with LED lighting as standard, new sequential (as opposed to streaking) front LED indicators and deep front air intakes. Along the side, a similar shoulderline to the Q2 is featured with pumped up rear haunches, whilst the rear uses a more upright D pillar than the current model, with LED tailights that appear similar in shape to the new A1.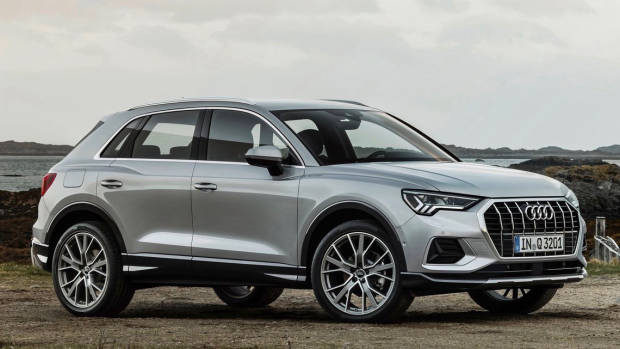 Like the exterior, the interior of the new Q3 is a drastic improvement on the current model. Gone is the lopsided and dated dashboard design, and it has been replaced a much more modern layout that fits in well with the newest Audi dashboards in the new Q8 and next generation of A6. Like in the larger Audi products, gone is the company's touchpad and rotary dial controller system, replaced with either a 8.8-inch or 10.1-inch touchscreen with a new generation of the company's MMI software.
The dashboard design is also much sleeker and more horizontal than before, which makes it appear wider than before. The touchscreen is now flush with the centre dashboard panel, whilst Audi's Virtual Cockpit digital dials is now standard equipment across the range in 10.25-inch size, with an optional 12.3-inch screen also available.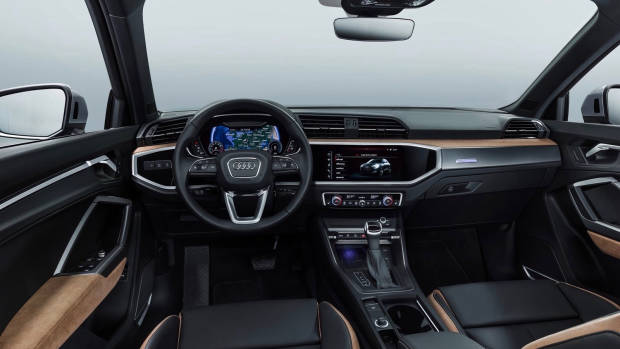 Now sitting on the same MQB platform as cars like the Volkswagen Golf, Tiguan, Skoda Octavia, Audi A3, TT and Q2, the new Audi Q3 is now larger in all dimensions to better compete with its rivals. Measuring 4,485mm long, 1,856mm wide and 1,585mm tall, the new Q3 is longer by 97mm, wider by 25mm, yet its height has dropped by 5mm. Its 2,680mm-long wheelbase is 77mm longer, which makes it roomier and more practical than before, according to the brand.
The new Q3's bootspace is also larger than before, with a minimum 70-litres more available space at 530-litres. The rear seat is now split 40:20:40 and also slides and reclines to maximise rear or bootspace – a maximum of 1,525-litres is now available, a healthy increase of 160-litres. The boot itself also offers more flexibility, with a three-position adjustable boot floor, and the option of a kick-to-open tailgate.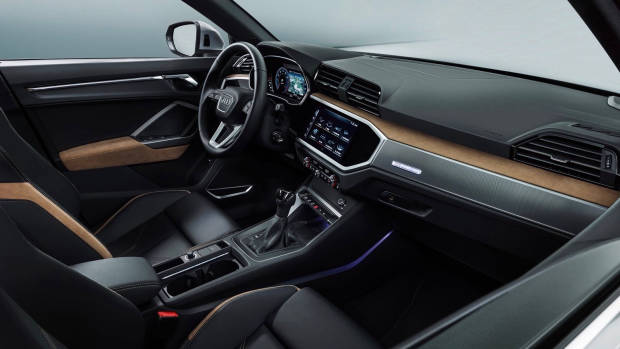 The range of engines offered on the new Audi Q3 are all-new as well, with powerplants ranging from 110kW to 169kW in both petrol and diesel forms. Powertrain options are yet to be confirmed for Australia, but in Europe will include a 110kW/250Nm 1.5-litre turbo petrol engine, a 110kW/340Nm 2.0-litre turbo diesel, whilst a 2.0-litre turbo petrol with quattro all-wheel drive in either 140kW or 169kW power outputs.
By the time the new Audi Q3 arrives in Australia, sportier variants such as the RS Q3 and even possibly part- or full-electric versions will have been revealed, which will open the new Q3's range up even further.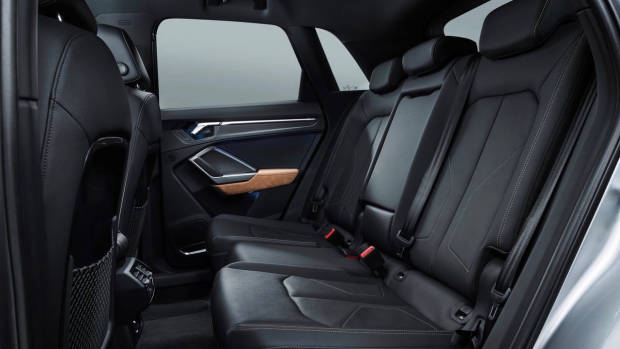 The 2019 Audi Q3 will go on sale in Australia half way through 2019, with local pricing and specifications to be confirmed before then. Audi is yet to commit to a local engine range, though we'd suspect that the 110kW 1.5-litre turbo petrol, 169kW 2.0-litre turbo petrol and 110kW 2.0-litre turbo diesel will be offered in front- and all-wheel drive.
Thanks to the Q2 and other rivals, the Q3's Australian sales have taken a 37.2 percent hit to 1,184 units so far in 2018.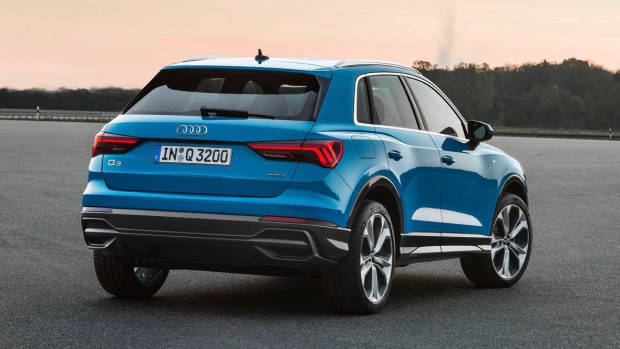 Stay tuned to Chasing Cars for Audi news and reviews.