This week I'm driving the all-new fifth-generation 2017 Subaru Impreza in mid-spec 2.0i-L sedan guise, at $24,490. This humble small car represents the beginning of a new era at Subaru – and you don't even need to start the engine to tell that it's a massive step forward for the brand, particularly when it comes to interior design and material quality. It competes with cars like the Mazda3, Ford Focus, Holden Astra and Volkswagen Golf, and combines a high level of comfort with a comfortable and attractive interior. It also takes its solidity, utility and dependability from all other Subarus, including the Outback. Thanks to an all-new engine, the new Impreza is the least expensive Subaru ever to maintain: servicing is now annual, not every six months.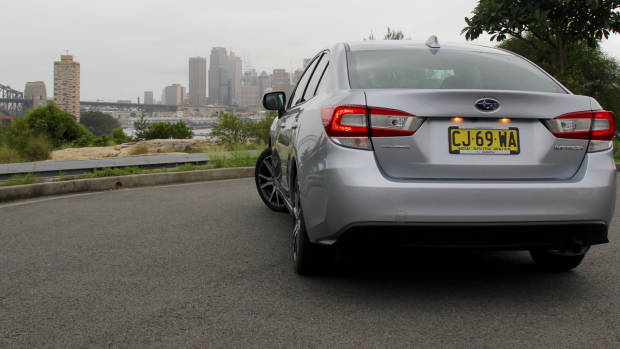 Compared to its predecessor, the 2017 Subaru Impreza's interior is a huge improvement and puts it on the podium of the small car class for quality. For starters, there's soft touch plastics almost everywhere – on the dash with some nice stitching ahead of the passenger, on the tops of the door cards, there is even comfortable padding on the lower dash where the front occupants rest their knees. There's also cloth inserts on the doors to up the overall level of perceived quality. It's quite roomy as well – at over six foot, I have ample head/legroom behind myself.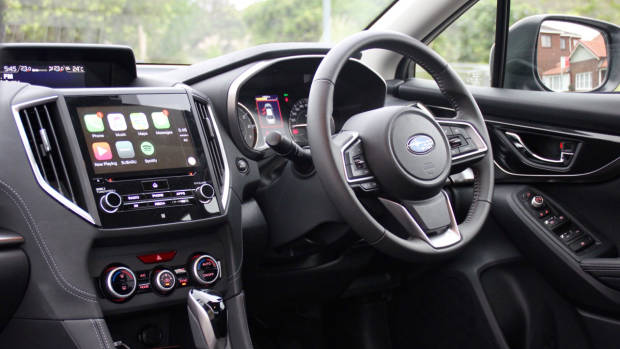 Subaru have also finally redesigned controls like the window and mirror switches – though sadly, not the indicator and wiper stalks. It's little things like the way stalks feel that the Japanese don't do so well: similar controls in Toyotas and Mazdas are at least two generations old. There's ample storage in the Impreza's cabin- large door bins, a huge glove box, a nice tray below the centre console to fit your phone join a large centre box, and boot is large, at 460 litres – you can also split-fold the rear seats to create even more space.
Technology is increasingly important in the small car field, and on that front the 2017 Subaru Impreza shines. Standard on the 2.0i-L and upwards is a crisp eight-inch touchscreen radio that looks fantastic. It comes with Apple CarPlay and Android Auto, so the lack of in-built navigation isn't an issue. There are four USB ports and two 12V inputs dotted around the cabin so that everybody can charge their devices, as well as a strong six-speaker sound system that easily surpases the supposed premium ten-speaker system I had in last week's Honda Civic RS.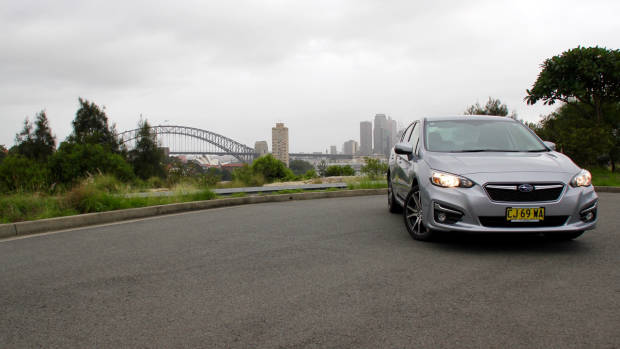 Subaru shines with their active safety suite, called EyeSight. It's unfortunately not available on the entry level Impreza 2.0i – which trails a Mazda3 Neo's standard AEB, but it is standard on every other model and includes autonomous emergency braking, adaptive cruise control with stop and go functionality, as well as lane departure warning. Go for the top-spec Impreza 2.0i-S and you're then awarded with rear traffic alert and blind spot monitoring as well, though the mirrors and rear camera are large.
On the road, the Impreza feels like a mostly accomplished small car. For starters, it's very quiet no matter what your speed is – it's far quieter than a Mazda3 inside. While not quite as dynamic as a Ford Focus or the Mazda, the Impreza is still able to hustle respectively well. The steering is nice and light and while there's not a great amount of feel, it's still enough to give you confidence, and it's predictable at speed. The ride quality is a strong point – the 16-inch alloy wheels of the 2.0i-L variant mean that intrusions into the cabin are rarely felt, and even over large speed bumps, good suspension damping means that you don't feel unsettled at any speed.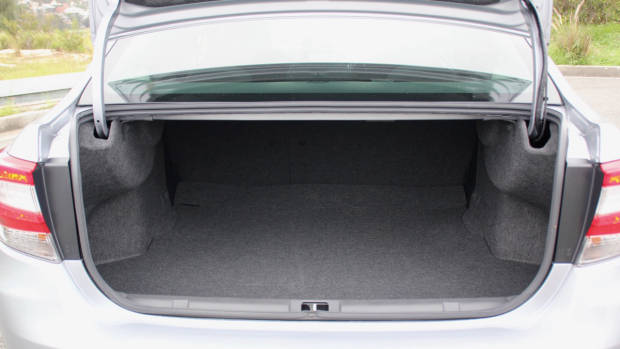 One disappointment of the 2017 Subaru Impreza lineup is the engine. It's an all-new unit, and continues to be a 2.0-litre Boxer four-cylinder petrol, capable of running on normal unleaded fuel. On paper, it produces 115kW of power and 196Nm of torque, and while those numbers certainly compare well in the class – the Mazda3's 2.0-litre produces slightly less power but slightly more torque at 200Nm – it simply doesn't feel that spritely in real life.
In normal driving it's a quiet and composed partner – but it's never quick. The claimed 0-100km/h time is in the 11 second range. You feel that when you need a bit of power, with the revs spiking and the CVT transmission generating plenty of droning noise as you gradually accelerate. It's all a bit raucous.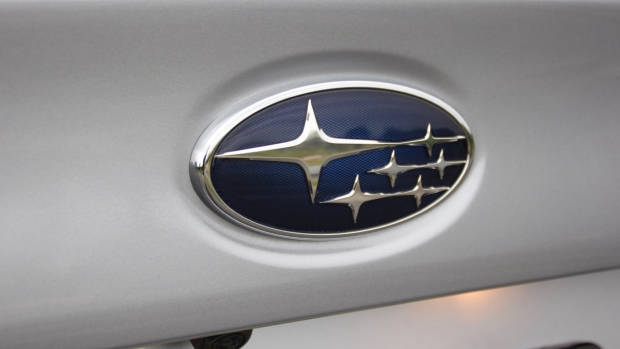 This might be acceptable on the entry-level Impreza 2.0i, but at the price of the 2.0i-L – $24,490 – competitors like the Volkswagen Golf have much more refined engines. Subaru have a better engine they should put into the Impreza: overseas, the Levorg wagon is available with a 125kW, 250Nm 1.6-litre turbo.
There's also no manual transmission available in the 2017 Subaru Impreza, which is something of a disappointment as it would allow more engagement with the Impreza's impressive chassis.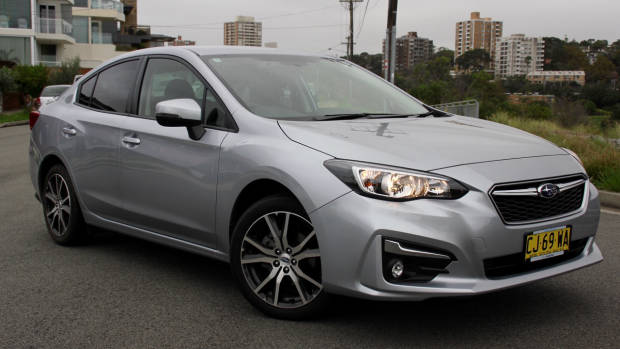 But the engine doesn't detract much from what is, overall, an imprezzive (come on, we waited almost the whole article) small car. The 2017 Subaru Impreza is a great effort – a marked improvement over its predecessor, and one that deserves to sell well. Subaru may have moved on – or grown up, depending on your point of view – from the days where every Impreza drove like a rally car, but they have finally outperformed competitors over many aspects of mainstream motoring. Put the overseas Levorg's 1.6-litre turbo engine into the Impreza 2.0i-S, and you'd have a winner. Look out for Chasing Cars' review of the 2017 Subaru Impreza over the coming weeks.