The long-awaited Volkswagen Amarok V6 equipped with a manual gearbox and a low range transfer case has finally arrived in Australia – 38 months after its existence was first mooted at the Australian launch of the six-cylinder Amarok in November 2016.
Powered by the same three-litre turbocharged diesel V6 as its eight-speed automatic brethren, the 2020 Volkswagen Amarok V6 Core manual nips two of the most common criticisms of the Amarok from the off-roading community in the bud.
Unlike the auto, which uses a highly advanced all-wheel-drive system, the new six-speed manual variant is a traditional four-wheel-drive with a low range transfer case – and it also has a mechanical rear differential lock.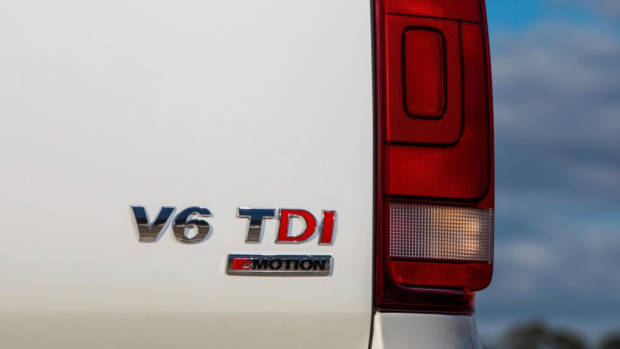 This combination of a V6 engine with a manual gearbox within the Amarok is unique in the world, and Volkswagen Australia says they lobbied head office hard to make the case for the vehicle.
Ryan Davies, director of Volkswagen's commercial vehicles division in Australia, said he heard the strong call from consumers at "every off-road, caravan and camping expo and Big Red Bash concert" his team had attended.
Priced in Australia at $49,590, the Amarok V6 manual squeaks in under fifty grand and becomes the most serious dual-cab offered locally with a stick shift. With engine outputs of 165kW/500Nm – and 180kW on overboost – the manual trails the eight-speed automatic variant by just 50Nm.
Towing capacity is cut from 3.5 tonnes in the automatic variants to 3 tonnes in the manual – though the payload heads north of a tonne to 1,004kg.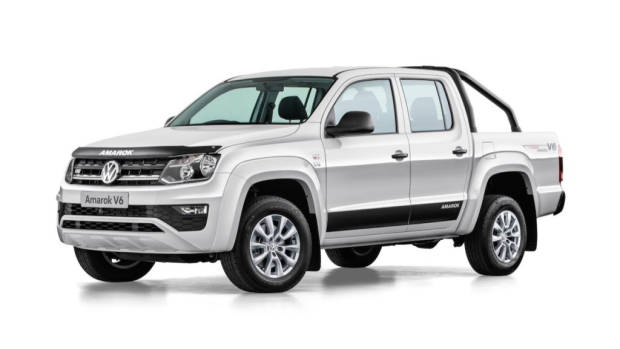 Based on the existing Amarok V6 Core specification, the new manual model features a leather-wrapped steering wheel, durable cloth seating, 17-inch alloy wheels and a touchscreen infotainment system that can run Apple CarPlay and Android Auto.
An additional variant, called the V6 Core Enduro, will also be offered with a manual gearbox – rather unusually at no additional cost over a standard Core. The Enduro adds branded side decals, a front bonnet protector, and a black sports bar in the tray.
The V6 diesel offered in the Amarok has done previous duty in Porsche and Audi SUVs, and now accounts for four in every five sales of the Volkswagen ute.