Not currently sold in Australia, the European-spec Nissan Micra has been updated for 2019 with new engine options and an automatic transmission for one engine. Launched only in 2016, the K14 Micra is one of the most stylish cars Nissan currently makes.
Currently made and sold only in Europe, the K14 Micra is based on the same Nissan V-platform as its predecessor, though with a much more modern design and engine range. Despite this, the Australian branch has ruled out the car for local consumption for the time being thanks to its solely-European production source.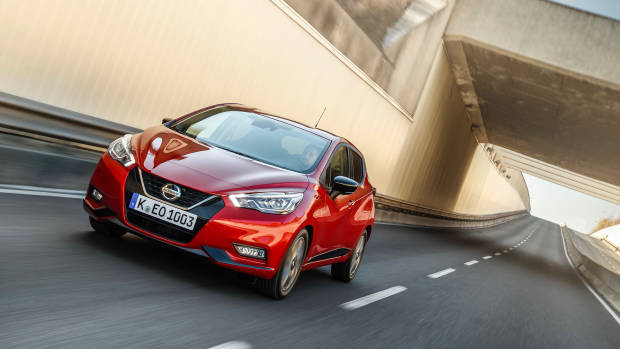 Helen Perry, general manager, small cars, Nissan Europe, said: "With a greater focus on efficiency and performance, these new models further broaden the appeal of the Nissan Micra."
"We are now in a position to better meet the needs of Europe's compact hatchback customers."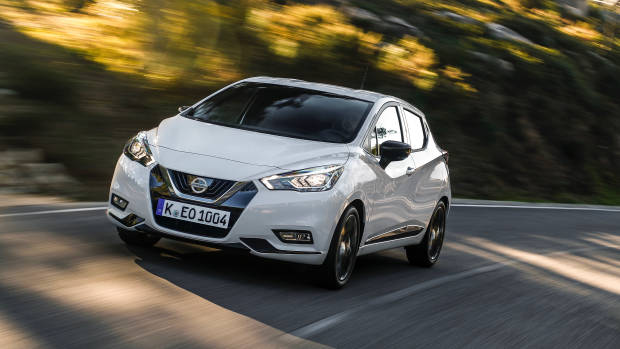 Having only been released in Europe in 2017, the update to the current Nissan Micra is minor with a new engine option, a new automatic transmission and a warmer version of the 1.0-litre turbo petrol engine with revised suspension, steering and a lowered ride height. The Micra has also received more technology inside, with a new infotainment system with both Apple and Android smartphone mirroring technology, as well as the company's new door-to-door satellite navigation system that displays walking times and allows users to continue using the navigation on their smartphone.
Buyers are still able to choose from a range of turbocharged three-cylinder petrol engines that now range from 70kW/144Nm to 86kW/180Nm in output. A five-speed manual is standard on the 70kW version with a six-speed manual on the 86kW version, while a new CVT automatic transmission will be available on the 70kW engine for the first time. CO2 emissions range from 103g/km to 115g/km, and acceleration is now as little as a 9.9 second 0-100km/h sprint in the 86kW engine.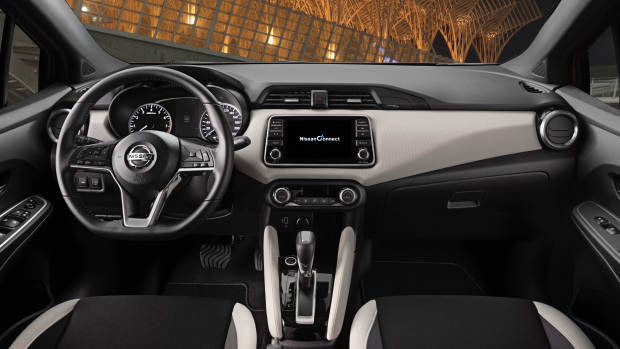 Accompanying the new engine range is a new Micra N-Sport model, which offers a range of sporty visual upgrades and equipment additions to rival cars such as the Volkswagen Polo R-Line, Ford Fiesta ST-Line – not offered in Australia – and Peugeot 208 GT-Line. Among the upgrades are Alcantara seats with leather inserts, gloss black and carbon effect exterior treatments, rear privacy glass, keyless entry and start, white air vents and a black headliner.
The Micra N-Sport has also had its steering and suspension settings revised for greater driving dynamics, while the ride height has also been dropped 10mm for a sportier look and greater roadholding.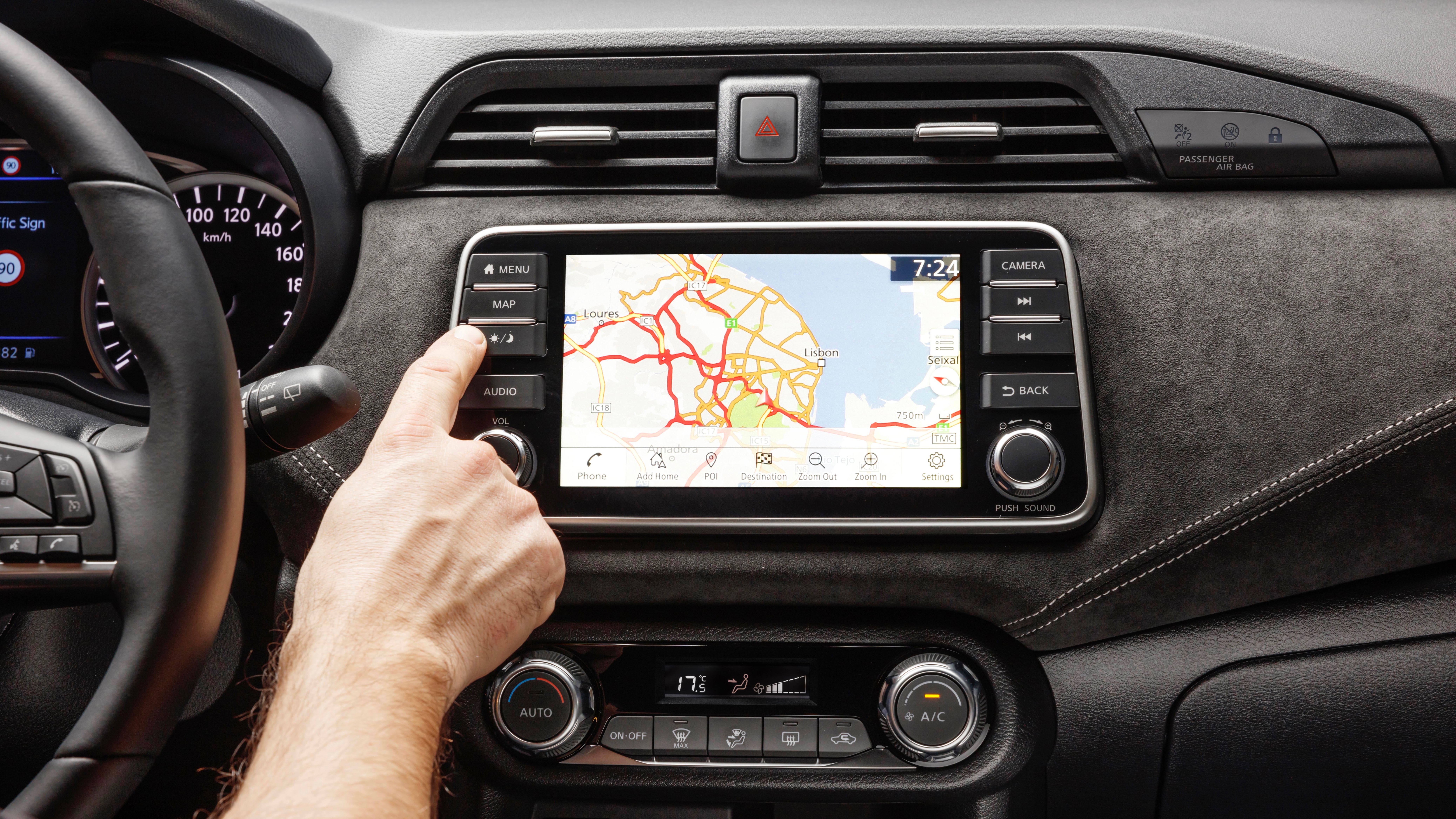 The Micra still features a number of standard equipment features not offered in other cars in the class. Active safety technology such as autonomous emergency braking and lane keep assist are available, as is a Bose sound system with speakers in the front headrests.
The K14 Nissan Micra is currently only made in France, which limits its Australian sales prospects thanks to the high cost of importing it. The Micra remains off the table for local consumption, however at the launch of the updated Qashqai, the company told Chasing Cars that every product the company sells globally is "on the table" for consideration. With the addition of the crucial automatic transmission option, we hope the Micra can make it locally to battle the established competition.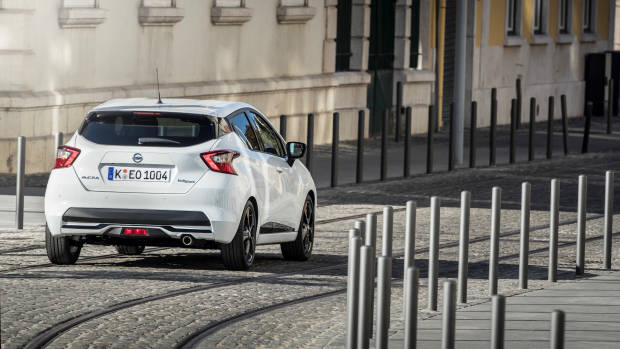 Stay tuned to Chasing Cars for more Nissan news and reviews.