Electric cars still face a number of major hurdles in the local market, but Hyundai Australia say Australians are ready for what they are calling an "electric car revolution". Speaking with media at the Australian launch of the electric and hybrid Hyundai Ioniq last week, executives from the Korean brand said Australia is "ready for electric vehicles" while making clear that Hyundai is not chasing electric volume.
Instead, like many of its peers, Hyundai will continue to hedge its bets, developing electric vehicles alongside combustion engines. The company also has an interest in hydrogen as an alternative fuel, though low global take-up remains a hindrance.
Speaking with Chasing Cars at the Ioniq's launch in Queensland, Hyundai Australia's chief executive JW Lee labelled the company's first production electric car "a humble start…to Hyundai's journey for more eco-friendly cars."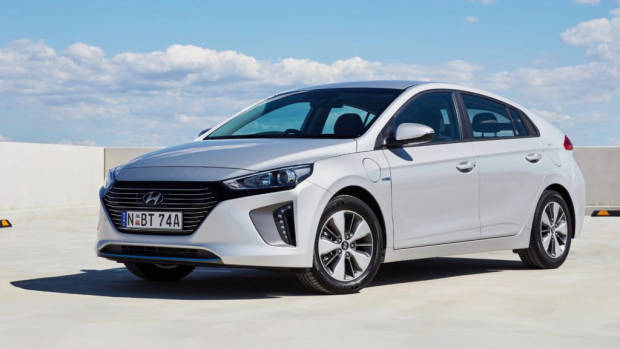 In the coming months, the Ioniq electric, which has around 230km of real world driving range, will be joined by an electrified version of Hyundai's popular Kona small SUV, which will sport a dramatically increased range of around 450km.
But while the Ioniq electric is priced from $44,990 ($49,848 driveaway), the Kona electric will be considerably more, with sources confirming only that it will sit below the $60,000 (plus on-road costs) watermark.
Mr Lee told Chasing Cars that Hyundai's interest in electric vehicles has been driven, in part, by pollution from carbon emissions in the brand's native North Asia. "In Korea, a yellow dust story is created by pollution from China and other Asian countries, and each year it gets worse and worse. It reduces visibility to under 50 metres. It's clear that we must make more eco friendly cars to reduce this pollution," Mr Lee said.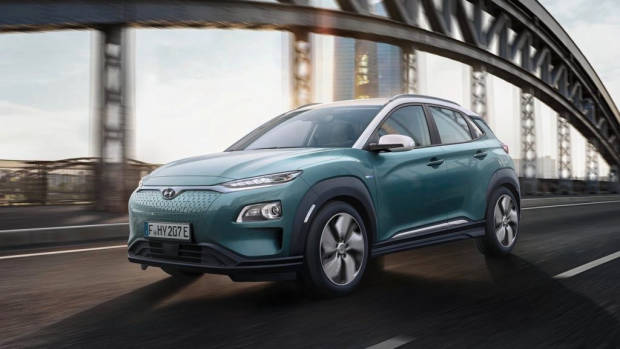 The new Hyundai Kona electric launches in early 2019.
And it's going to be quite a push into electric and other alternative fuel sources. Within the Hyundai group – which includes Kia and Genesis – 38 new alt-fuel vehicles are promised by 2025 – a programme spearheaded by the Ioniq, as well as the Kona electric and its sister vehicle, the Kia Niro.
Slated future green vehicles from Hyundai are likely to include electric and hybrid versions of the i30 hatch, Tucson mid-size SUV and Santa Fe seven-seater. In the United States, a hybrid iteration of Hyundai's Sonata sedan is available, though the Sonata hybrid is not coming to Australia.
Internationally, many nations such as the United Kingdom and Norway have put the internal combustion engine on notice, and are planning to ban it from as soon as 2025. Australia has no plans to follow suit at the present time, but Australia will benefit from the product development mainly driven at meeting tightening emissions regulations in overseas markets.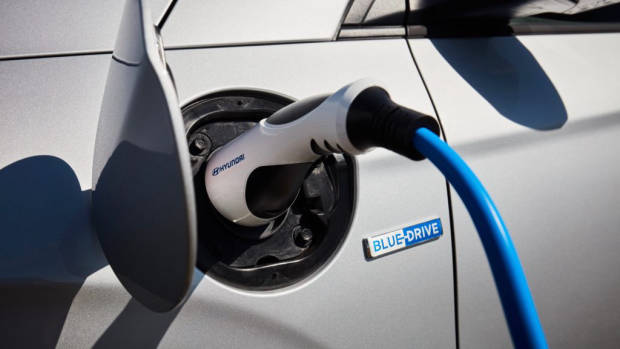 Launching this month, the 2019 Hyundai Ioniq is available in three different drivetrains – a conventional petrol-electric hybrid with 1km of electric range, a plug-in petrol-electric hybrid with 63km of electric range, and a full electric version with 230km of range.
The conventional hybrid is priced from $33,990 ($38,480 driveaway), the plug-in hybrid $40,990 ($45,848 driveaway), while Ioniq electric pricing starts at $44,990 ($49,848 driveaway). Luxury features can be added in a Premium model that adds about $5,000 to the price.
At launch, the Ioniq becomes the most affordable electric car on the Australian market, supplanting the small Renault Zoe hatch, which is priced at $49,490 ($54,450 driveaway), though Renault claims the Zoe has a real-world range of "up to" 300km.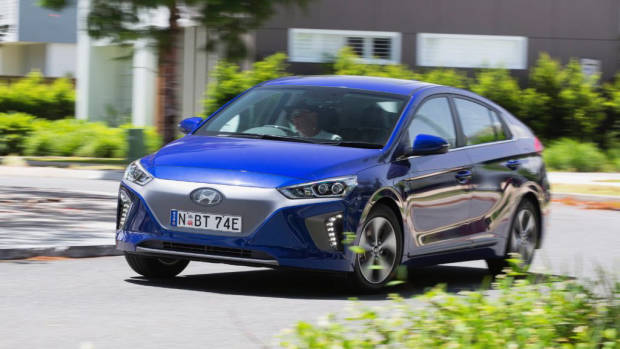 Though the fully-electric version of the Ioniq is about $11,000 more expensive than the entry-level hybrid, Hyundai will push the zero-emission variant hardest.
"Based on the interest through private buyers and fleet customers that we've received so far, we're expecting the majority of the buyers to be electric, somewhere around 50 per cent – and we're going to take a guess at around 30 per cent being plug-ins," said Andrew Tuitahi, senior product planner at HCMA.
The Ioniq will be available through just 18 of Hyundai's 170 Australian dealers.
While Hyundai won't disclose predicted sales numbers for the Ioniq, executives made clear they'll be watching the tallies closely. Mr Tuitahi did let on that the key targets are substantial fleet buyers: "government fleets, councils, big industry, big businesses – and anybody looking to lower their carbon footprint," he added.