The Australian launch of Volkswagen's two upcoming small SUVs is still about a year away, local VW executives have confirmed. Speaking with Chasing Cars at an SUV preview evening in Brisbane this week, Volkswagen Australia product manager reaffirmed that the Polo-sized T-Cross, and Golf-sized T-Roc are confirmed for our market, with local deliveries set to commence in "very early 2020".
It's been an excruciatingly long wait for Volkswagen's compact SUVs to arrive down under, with local executives frank in their remarks. "It's very fair to say we are fashionably late,' said product manager Todd Ford. According to product marking manager Jeff Shafer, "it's been a hard fight with head office."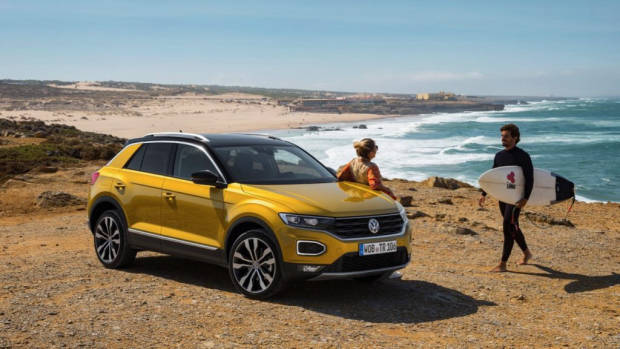 The Volkswagen T-Roc.
Mr Ford was bullish though that the eventual arrival – in a year's time – of the T-Cross and T-Roc will introduce two SUVs "entering…with every Volkswagen attribute on offer".
Both models will be pitched toward the more premium end of their classes – subcompact and small SUVs respectively. The T-Cross is expected to open with a price "beginning with a 2", likely $28,990. The T-Roc, on the other hand, is targetting a "sub-$40,000" price point.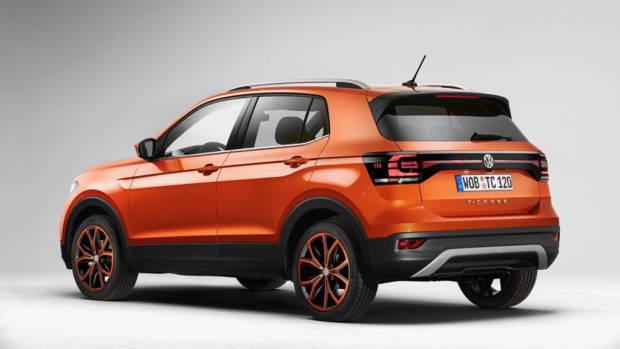 The Volkswagen T-Cross.
The T-Cross and T-Roc, which both utilise Volkswagen's MQB platform, slot in underneath the Tiguan in size. When they arrive around January 2020, the new arrivals will swell Volkswagen's local SUV offer to five, with T-Cross, T-Roc, Tiguan, Tiguan Allspace and Touareg ranging from subcompact to large in scale. Of the pack, though, only the recently launched Tiguan Allspace offers seven seats.
The Touareg, meanwhile, will launch to Australia in third generation form in "just a couple of months". While the big Touareg is a five-seater, it is the range flagship for Volkswagen, sharing a platform with the Porsche Cayenne.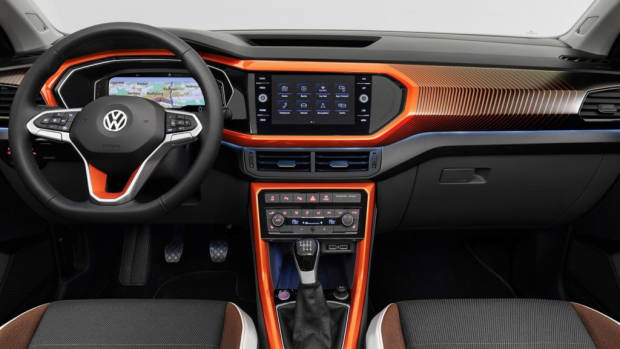 The cabin of the T-Cross.
On the smaller SUVs, the reasons for the long wait differ. The Polo-sized T-Cross is a brand new vehicle, which doesn't even launch to European markets until April 2019, meaning that in relative terms, it is being fast-tracked to Australia with a mere nine month wait between European launch and Australian arrival.
The Golf-scale T-Roc, on the other hand, has been a very long time coming. Revealed globally in August 2017, we're already at eight months and counting. By the time the T-Roc hits Australian roads, it will be two and a half year old design. Good thing it's a good looker, inside and out.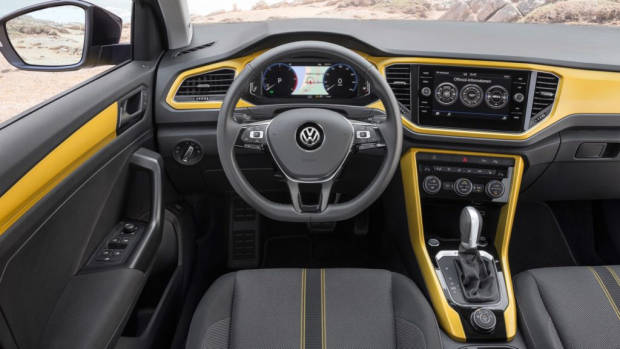 The T-Roc's interior.
Unprecedented European demand pushed Australia, and other global markets, to the back of the T-Roc production queue.
T-Roc sales have technically already occurred in our part of the world: in 2018, Volkswagen New Zealand managed to secure 400 higher-spec T-Roc R-Line vehicles in British specification.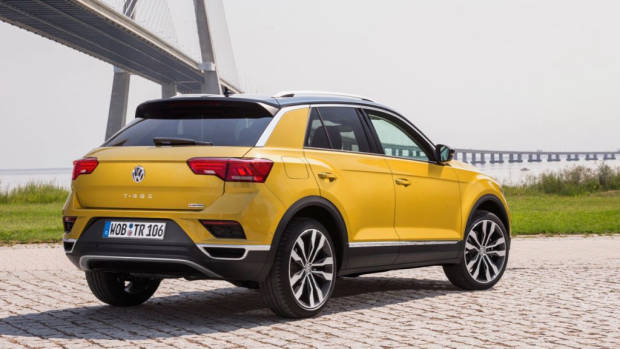 Those T-Rocs were offered to Volkswagen Australia, but the run was deemed too small and British specification too spartan, with the example vehicle on-site sporting substantial hard plastic surfacing inside. VW Australia's general manager of corporate communications, Paul Pottinger, confirmed that locally-delivered cars will feature a plusher interior with additional soft-touch surfaces.
Mr Shafer assured Chasing Cars that the T-Cross won't suffer the same delayed fate as the T-Roc, saying he was "pretty confident with the launch date" of the smaller of the pair. "It'll probably be more about access to [ongoing] supply if it exceeds expectation."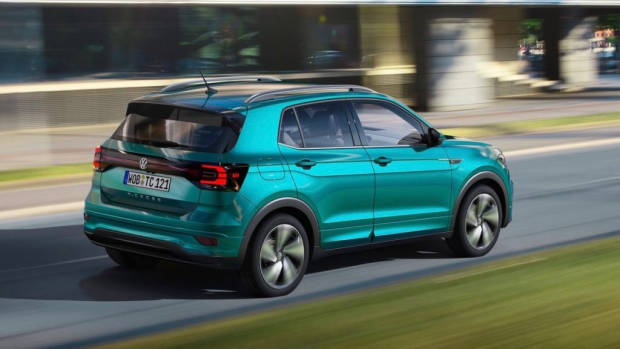 The circa-$30,000 T-Cross, which will use a turbocharged three-cylinder engine, is expected to be the volume seller of the pair, Mr Shafer says, with the circa-$40,000 T-Roc assuming a more premium spot in the range, powered by larger four-cylinders and offering higher-end appointments.
Volkswagen aren't expecting either of the new small SUVs to overtake the Golf in overall volume, which remains the brand's top seller in Australia, selling around 9,000 units when the Golf hatch and wagon are taken as a whole.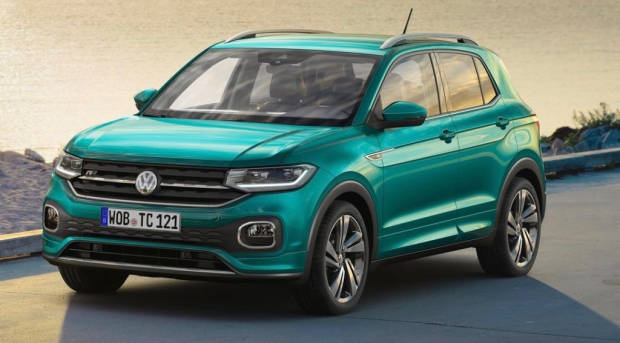 That said, Australia is a strong SUV market, with over half of all sales going to the crossover form factor. Europe is still a comparative car market, and yet there, demand for T-Roc is stronger than Golf. We wouldn't be surprised if we saw the same effect occur in Australia.
"We have a task ahead of us in terms of educating customers that we have a broad SUV range," said Mr Shafer. "But we have a good track record to build on, with Tiguan." Well, with a year to get campaigns sorted, there's no reason not to hit the ground running when the twin Ts – Cross and Roc – arrive next summer.