Alongside the new G-Class, a new line from Mercedes-AMG line was revealed at the North American International Auto Show for 2018: the 53. The 53 will sit between existing 43 and 63 AMG models in certain lineups in the Mercedes-AMG range, with the E-Class Coupe and Cabriolet, as well as the new-generation of CLS receiving the 53 designation first.
What makes the 53 range more interesting is that they're actually mild hybrids. They combine the brand's new twin-turbocharged inline six-cylinder engine with a 48V mild hybrid system to pick up the slack where turbo lag is concerned and offer blistering performance, with 0-100km/h sprints happening in the 4.5 second range and top speeds of 270km/h.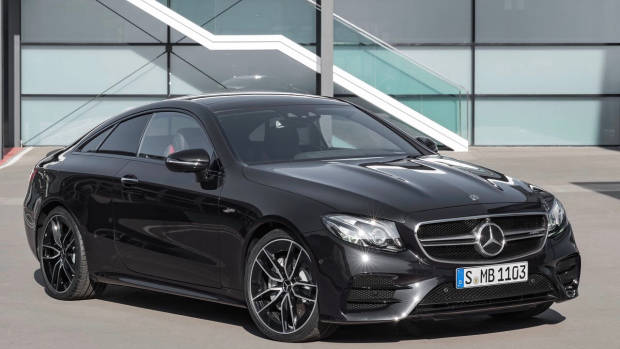 "With the new 53-series models we are extending our portfolio in a first step towards a hybridised future with a leading-edge combination of sporty design, performance and efficiency. The basis for this is a contemporary drive configuration in the form of a six-cylinder inline engine with electric auxiliary compressor, EQ Boost starter-alternator and 48V on-board electrical system. The very spontaneous response to accelerator pedal input, the precision and the design focusing on driving dynamics are hallmark features of AMG As such we are providing an additional lifestyle-oriented customer group with a further attractive offering from Affalterbach", explains Tobias Moers, Chairman of the Board of Management of Mercedes-AMG GmbH.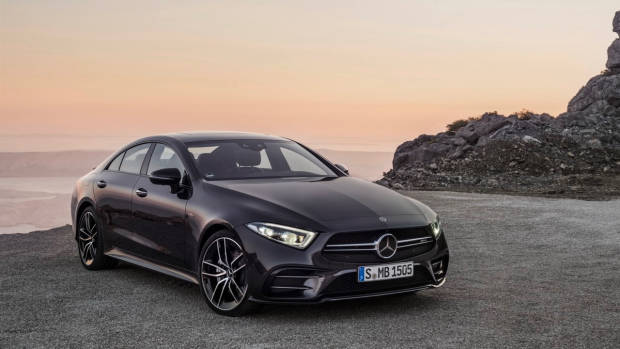 Centrepiece of the AMG 53 transformation is Mercedes-Benz's new 3.0-litre turbocharged inline six-cylinder petrol engine, which produces 320kW of power and a strong 520Nm of torque. Paired to this is an EQ Boost starter-alternator mounted between the engine and transmission that can provide an extra 16kW of power and 250Nm of torque to the drivetrain when needed. This low-rev additional torque means that turbo lag is reduced to nothing, according to Mercedes-Benz, and this lets the turbo provide more boost higher in the rev range – the engine's peak power is produced at 6,100rpm.
In addition to extra power, the EQ Boost system allows for a more efficient drive. Mercedes claims fuel economy in the AMG CLS53 of just 8.5L/100km – not bad for a car capable of a 4.5 second 0-100km/h sprint and a 270km/h top speed.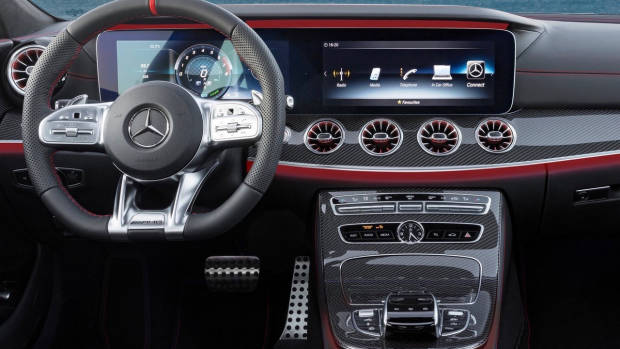 In addition to the engine, the AMG 53 models are dressed in sportier appearances to announce their performance. Whilst subtle, the clues are there – 19-inch alloy wheels (20s are available), a blacked-out lattice grille at the front and circular quad pipes feature at the rear, with a boot lip spoiler on top. Moving to their interiors, the AMG 53 models feature subtle 53 badging on the steering wheel and new sports bucket seats also feature, though that's as obvious as the 53 AMG cabins get. Both the new E-Class and CLS feature similar cabins – two large 12.3-inch screens sitting under a single sheet of class, as well as a lot of carbon fibre trim and leather almost everywhere.
Mercedes AMG will debut the new 53-Series models with a special Edition 1 version of the CLS 53 4Matic+ that features a special interior with details finished in a fine copper color, black nappa leather with contrasting copper stitching, ambient lighting and badging as well.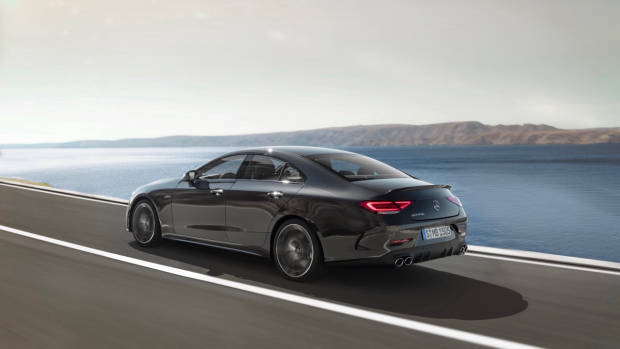 The Mercedes-AMG 53 range will launch in Australia in the fourth quarter of 2018, and by then we'd wager that other AMG 53 models will have been revealed, including an E-Class sedan and the GLE SUV, as well as the smaller C-Class and GLC.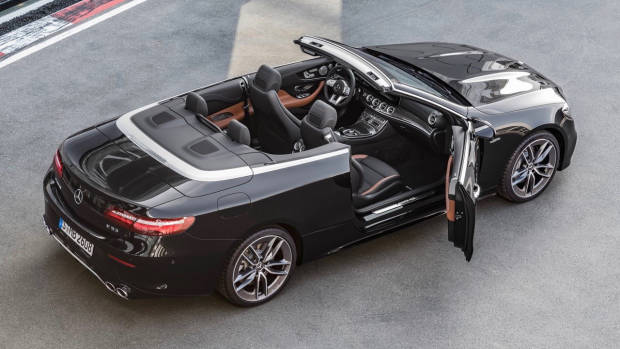 Stay tuned to Chasing Cars for more news from the 2018 North American International Auto Show.