There may not be an all-new model for 2015, but Alfa Romeo haven't let their Giulietta hatchback rest on its laurels. The Italian Golf-fighter, pitched as a premium product at mainstream prices—it starts at $29,000—gains a number of dynamic updates and cabin upgrades in the new year.
The Giulietta will continue to be powered by a choice of two turbocharged, 1.4-litre petrols – one 88kW, one 125kW, but there are a number of changes both above and beneath the skin to keep the mid-size Alfa competitive.
Outside, the Alfa 'V' grille has been given the once-over; there are new alloy wheels; and the range-topping Distinctive model gains additional amenities in the form of folding mirrors, auto lights, and parking sensors.
Alfa buyers continue to benefit from the brand's integration with the Fiat Chrysler group, reflected in new infotainment systems inside the Giulietta. Satellite navigation is now available as an option, and selecting it inserts a crisp 6.5-inch uConnect touchscreen into the centre stack. Non-nav cars get a smaller five-inch unit.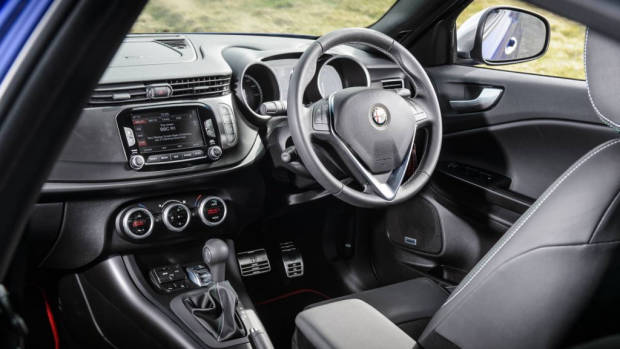 There's also a new, sportier steering wheel to add to the fun of punting the Giulietta around the bends.
Highway manners will benefit from additional soundproofing, which Alfa say will increase the hushed qualities of their mid-size hatch at higher speeds.
Two trims continue to be offered: the price-leading Progression starts the range off at $29,000 list with the 88kW motor. The Distinctive will start at $33,000, adding leather—and the flagship car is the only one that can be optioned with nav.
We expect updated Giuliettas to drop at Alfa Romeo dealerships in the first two months of 2015.