Toyota Australia continues to update its product and hot off the heels of the launch of the new Corolla hatchback and HiLux Rogue, Rugged and Rugged X range, a new front facia design now features on the 2019 Toyota HiLux SR and SR5.
Designed in Australia, the new front bumper design is intended to give the HiLux a more aggressive face and appear wider. The company has also introduced cuts to fuel economy, as well as a new manual diesel particulate filter (DPF) burn switch. The 2019 Toyota HiLux range is on sale in Australia now.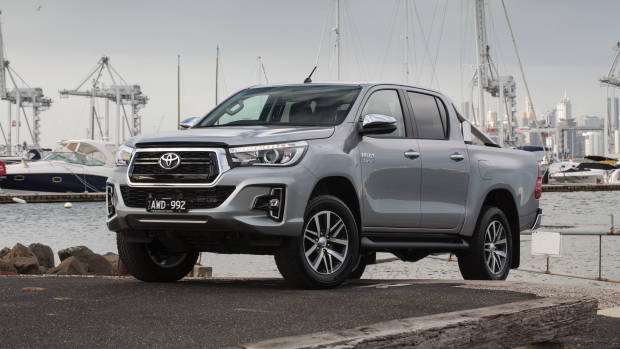 Toyota Australia's vice president sales and marketing Sean Hanley said the fact that the same face now adorns 2019 Toyota HiLux SR and SR5 models sold in Australia, and the equivalent Thai models, was a testament to the talent of the Port Melbourne team.
"When we styled the Rogue, we knew it was the right design for the growing top-end recreational ute market and our faith in that has now been borne out with the same face adopted on SR and SR5 HiLux models," Mr Hanley said.
"The ute market has clearly shifted in the past decade and as Australia's best-selling vehicle, HiLux now offers a more contemporary, bold and refined style to go with its 'unbreakable' reputation," he said.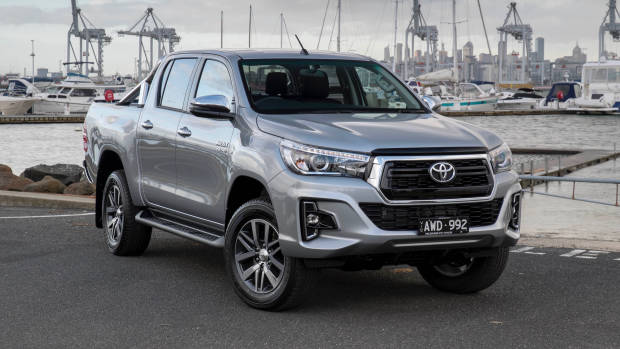 The redesigned front end features a stronger and more vertical design – according to the company, the large trapezoidal grille with its honeycomb grille and outboard foglamps give the HiLux a broad stance and imposing presence on the road. The foglamp bezels and grille are finished in chrome – the front foglamps are LED on the SR5 to match its LED headlights, whilst the SR's halogen units match its headlights.
Most models equipped with the six-speed automatic transmission have seen their fuel economy falling by up to 0.2L/100km thanks to new transmission tuning. Toyota have also introduced a manual DPF burn switch to 'manually initiate a "burn" to cleanse the system and reduce harmful emissions'. The switch is designed to prevent DPF issues of which modern cars with them are known for – the Fortuner SUV has also earned the switch.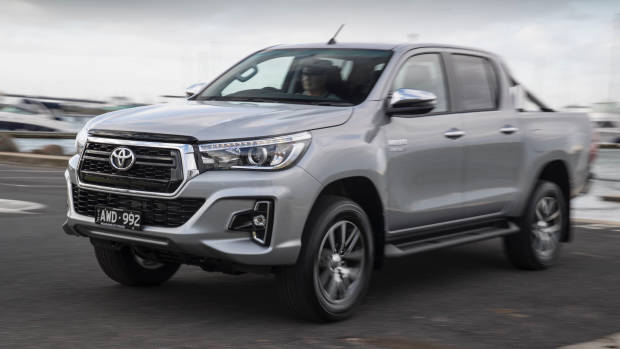 Stay tuned to Chasing Cars for more Toyota news and reviews.