The slow teaser for the Mazda CX-8 Australian release continues with confirmation that the car will be sold Down Under in the second half of 2018. Having been revealed internationally in September, the CX-8 sits in between the five-seat CX-5 and seven-seat CX-9, and stylistically speaking, incorporates visuals from both.
To sit in between its hugely successful siblings, the CX-8 will sit in space currently occupied by cars such as the Skoda Kodiaq and seven seat variants of the Nissan X-Trail, Honda CR-V and Mitsubishi Outlander – occasional use seven seat medium SUVs. The CX-8 is expected to be diesel-only in Australia.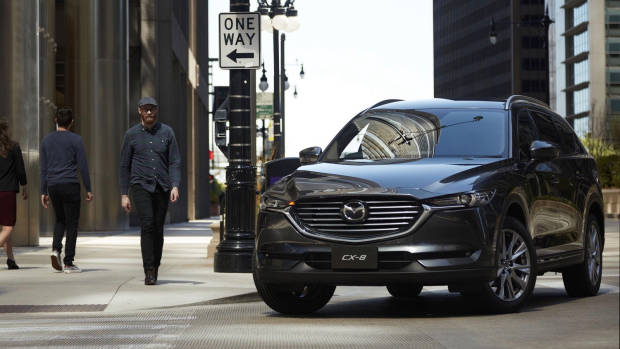 Managing Director of Mazda Australia, Vinesh Bhindi, said the Brand-New Mazda CX-8 Diesel will meet Australia's demand for seven seat diesel SUVs.
"More and more, Australians are opting for larger SUV's to suit the demands of their busy lives; the Brand-New Mazda CX-8 Diesel is the perfect fit for those who need the versatility of seven seats and the economy that diesel affords," said Mr Bhindi.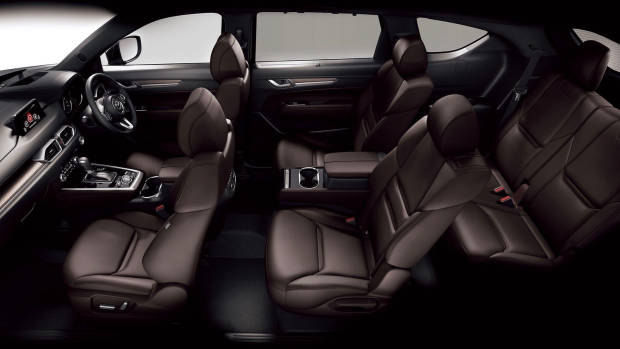 Sitting below the CX-9 in both positioning and size, the CX-8 offers an identical 2,930mm wheelbase, yet a 175mm shorter length, at 4,900mm. Yet its overall height of 1,730mm is just 17mm lower than its bigger brother – not a mistake considering that the CX-9 is not offered in Japan where larger taxes exist for cars that are over five metres long.
With all three rows in use, 230-litres of space is on offer – curiously that's nine litres more than the CX-9. With the third row folded, cargo volume increases to 572-litres, which is much less than the CX-9's 810-litres, but more than the much larger Toyota Kluger's 529-litres.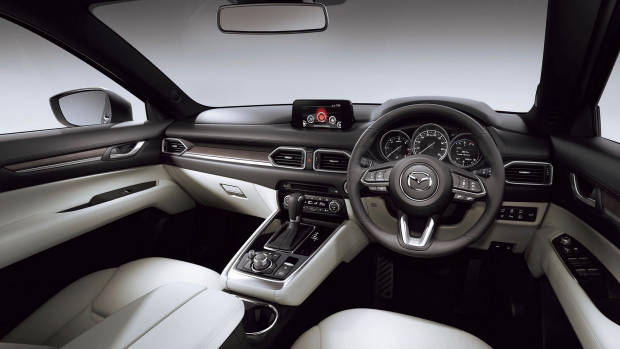 In terms of drivetrains, the CX-8 borrows from the smaller CX-5 – the only drivetrain choice is expected to be Mazda's 2.2-litre Skyactiv diesel, upgraded to 140kW/450Nm and matched to a six-speed automatic transmission. We'd wager on both front- and all-wheel drive options being made available, though it's expected that the CX-8 will not end up being like the Mazda3 and have six individual models available. In Japan, both six and seven seat variants are available – the six seat version features a large optional centre console in the middle row with captain's chairs – though only seven seat models are expected in Australia.
Mazda Australia has confirmed that the CX-8 will be launching in Australia in the second half of 2018 – we will be one of a handful of markets to receive the CX-8 outside of Japan.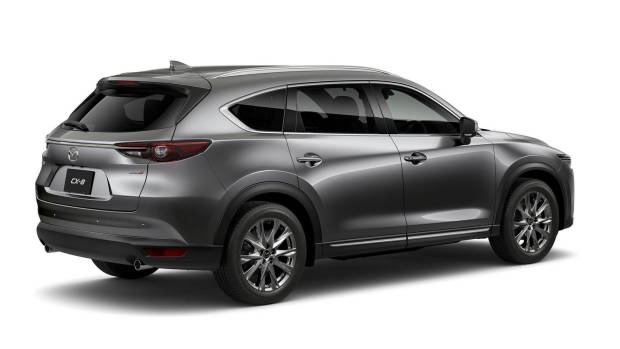 Stay tuned to Chasing Cars for news and reviews regarding the Mazda CX-8.