Mazda has confirmed it will axe the CX-9 large SUV from its Australian lineup amid an influx of more premium SUVs due to land on our shores over the next two years.
While the CX-9 hasn't been given a specific end date within 2023, Mazda Australia told Chasing Cars the last example would likely be snapped up by around the fourth quarter of this year depending on demand.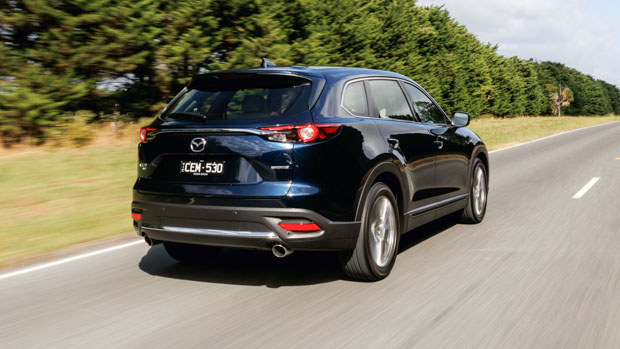 Initially going on sale in late 2016, the second-generation CX-9 has served as the flagship of Mazda's range and recorded just over 50,000 sales, with 6460 recorded in 2022 ahead of rivals such as the Hyundai Santa Fe (4595) and Volkswagen Tiguan Allspace (3876), though behind the Kia Sorento (7889).
The CX-9 was built in Japan mainly for the American and Australian markets, with the flagship model not sold in its home country.
When the CX-90 was revealed as Mazda's new top-end SUV model in February, the United States revealed on the same day that the CX-9's run would come to an end in the Americas. Now, the same decision has been made for Australia to make way for the brand's new full-size crossovers.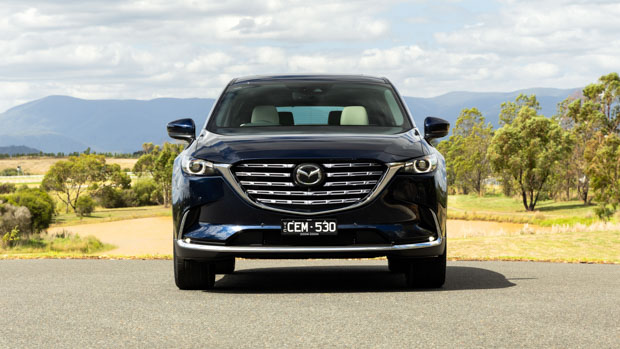 Mazda Australia will introduce the more upmarket CX-90 to Australia in August 2023, but it has also announced today that the narrower, three-row CX-80 luxury SUV would also join the Australian lineup to supplement the more affordable, existing CX-8.
The CX-80 will become the third new-generation Mazda SUV to come to Australia, joining the CX-60 midsize SUV and CX-90 large SUV which have already been locked in.
Chasing Cars understands the CX-80 will however serve as a slightly different proposition to the CX-9 and won't be a direct replacement.
Mazda to retain affordable three-row option in CX-8
While the CX-9 is being shown the door, Mazda Australia is set to introduce an update for the CX-8 this month that could see an affordable three-row option retained in Australia until 2025.
Priced from $40,610 to $71,410 before on-roads, the CX-8 is expected to be quite a bit cheaper than the CX-80 and CX-90 models once they are introduced.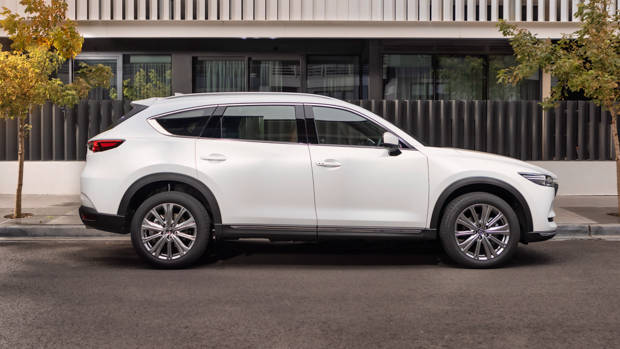 Notably though, the CX-8 and CX-9 have historically served different customer bases despite being similar vehicles on paper.
In terms of numbers, the wider CX-9 has seen some 57 percent of its buyers gravitate towards grades priced around $64,000 and over in 2023, while the narrow-body and diesel-only CX-8 saw 62 percent of Australia's opt for grades costing around $55,000 or less.