Mazda Australia has announced some specification updates for their CX-9 SUV. Although the big family wagon was facelifted only a year ago, the 2020 year model brings greater functionality, safety, mild styling tweaks and new pricing (detailed at the end of this article).
The CX-9 range continues to span wide; there's the Sport FWD model for $45,920 (driveaway pricing not yet available) that offers affordable family transport. But of course, there's the range-topping Azami AWD with swisher materials and experience to rival more expensive competitors at $69,303 (driveaway pricing not yet available).
For 2020, Mazda's large SUV will continue to pitch itself as more premium family transport than the likes of Kia's Sorento, Toyota's Kluger and Holden's Acadia.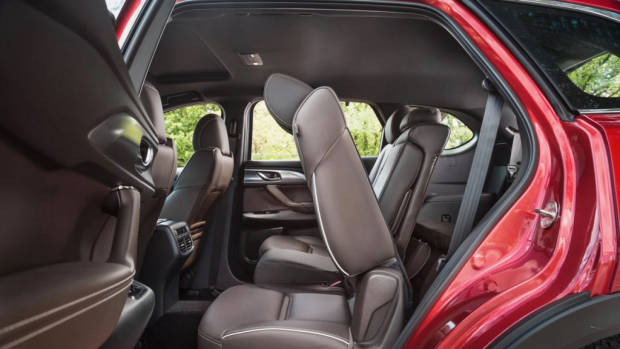 Several concessions have been made for third-row occupants with the 2020 update; USB ports are now found back there to provide maximum tablet life. Ingress has been improved with a switch that electronically tilts second-row seats forward, but make sure to keep an eye on kids who might like to squash their 'friends'.
Upfront there is now a larger 9-inch colour digital screen, it's not touch-operated though, it's still controlled by Mazda's rotary dial interface. Apple CarPlay and Android Auto are standard across the range.
Although pitched more at inner-city families, the CX-9 still needs to offer some rugged capability. For 2020 the big SUV gets an off-road traction assist system, we presume with different settings to suit sandy, icy or rocky conditions, only available on all-wheel drive variants.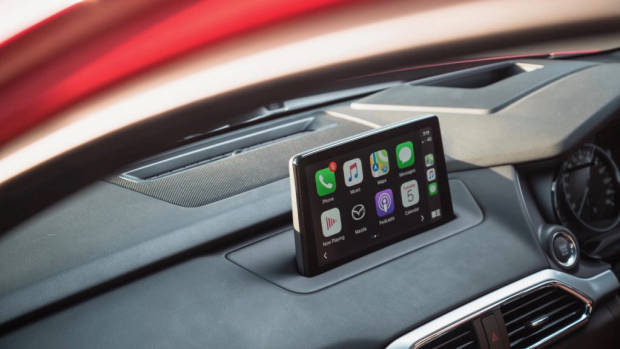 We doubt whether that's enough to make the CX-9 a true off-roader but we'll have to get one to test ourselves.
More driving tech arrives, the whole range gets Mazda's much-lauded GVC Plus safety system which vectors torque – though not through a differential or brakes – to provide confident, safe handling in all conditions.
More safety feature updates for 2020 include an auto-hold function for the electronic handbrake to prevent roll-back on steep inclines and an AEB system updated with night-time pedestrian detection.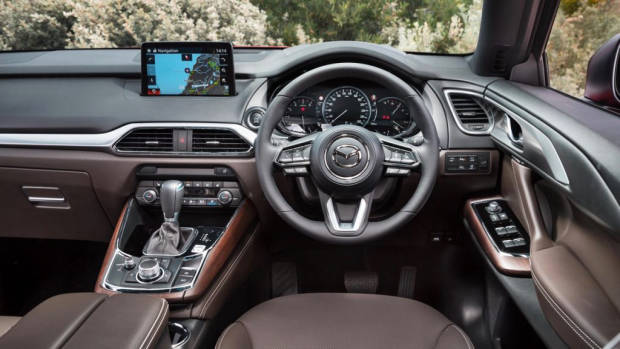 Comfort features are improved too, with a hands-free tailgate (yes, we know they often don't work that well!) as standard. There's a new key, too, it's classier and borrowed from the Mazda 3.
To simplify the line-up Mazda Australia has dropped the range-topping Azami LE model $68,523 ($74,397 driveaway), although the regular Azami AWD variant $69,303 (driveaway pricing not yet available) gains soft Nappa Leather.
That Nappa leather can be optioned in two lovely colours – Walnut Brown or Pure White – both contrasted against dominant black.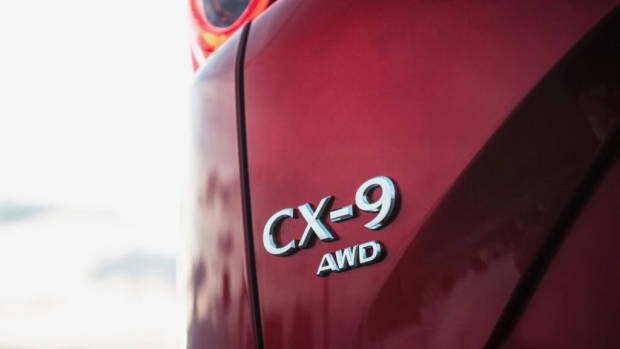 To round off the small updates we see an updated CX-9 badge which matches the fresh-faced Mazda 3, as well as new 18-inch wheels for lower and 20-inch items for upper-range variants.
Pricing is similar to the 2019 model year but does fluctuate across the range – some variants are up, some down, check the list below for full details. The updated 2020 CX-9 is available now.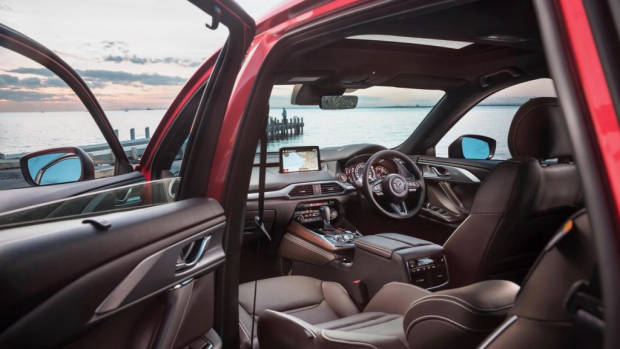 2020 Mazda CX-9 Pricing

All prices are before driveaway costs.
CX-9 Sport FWD $45,920 (down $500)
CX-9 Sport AWD $49,920 (down $500)
CX-9 Touring FWD $53,310 (up $350)
CX-9 Touring AWD $57,310 (up $350)
CX-9 GT FWD $61,720 (up $600)
CX-9 GT AWD $65,720 (up $600)
CX-9 Azami FWD $64,893 (up $2,133
CX-9 Azami AWD $69,303 (up $2,543)