Mazda Australia has launched the 2018 model year update for its incredibly popular medium-sized SUV, the CX-5. Just a year on from the second generation of the car's launch, the 2018 Mazda CX-5 has been updated to keep it at the top of its game, with revised engines, pricing and added equipment – and we've reviewed the updated 2018 CX-5 here.
In particular, the CX-5's optional 2.2-litre twin-turbo diesel has come under attention, with a switch to a variable geometry turbo allowing for a power increase to 140kW and increased torque of 450Nm – yet fuel consumption dropped to 5.9L/100km.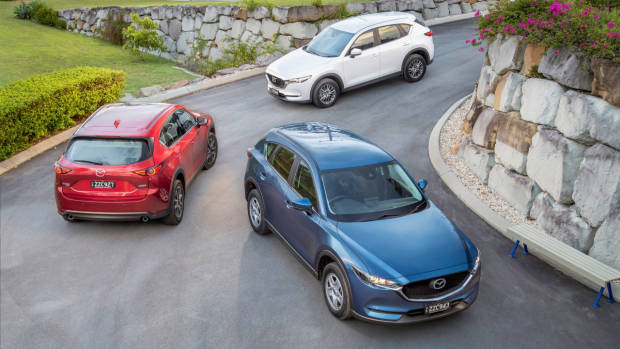 Mazda Australia Managing Director, Vinesh Bhindi, said the updated CX-5 is another example of Mazda's commitment to constant evolution in pursuit of best in class performance and efficiency.
"The CX-5 introduces some major developments with cylinder deactivation and the variable geometry turbocharger, but it's the smaller technologies that advance Mazda to the ultimate goal of fuel efficiency in combustion engines," said Mr Bhindi.
"Mazda truly loves the motorcar, and will continue to refine, innovate and pursue technologies that enhance driving pleasure, while also delivering outstanding environmental and safety performance."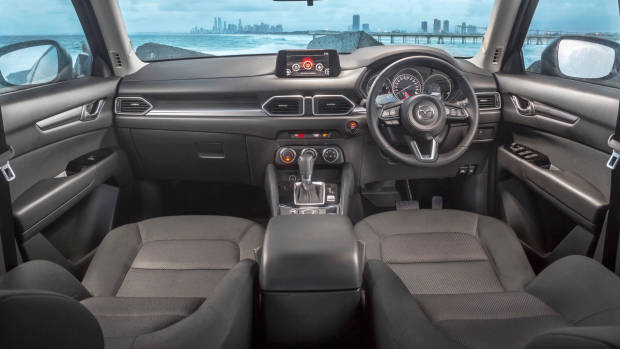 Whilst the 2018 Mazda CX-5 updates aren't huge, they add up to a more rounded medium SUV. Both petrol units have had a range of improvements to add extra quietness, refinement and performance – the 2.5-litre petrol also is equipped with cylinder deactivation to increase its fuel efficiency. The 2.0-litre petrol now offers 1 more kW of power (115kW in total) and the 2.5-litre offers more torque (251Nm). The optional 2.2-litre turbo diesel has received more changes however, including a bump in power to 140kW and more torque at 450Nm, thanks to the switch to a variable geometry turbo for one of its turbochargers. It also uses less fuel than before, at 5.6L/100km and has been made quieter thanks to a raft of changes such as new injectors and a higher compression ratio.
Extra equipment has been added to the Akera in the form of a 360-degree parking camera – the first in a Mazda product in Australia – whilst the Touring receives a full-colour heads-up display, instead of the single-colour that was previously mounted on a piece of plastic. Most of the range is also less expensive, with GT and Akera models falling by $800 and Touring and Maxx Sport models falling by $400. The entry level Maxx, still on its dorky steel wheels, receives no equipment or pricing changes.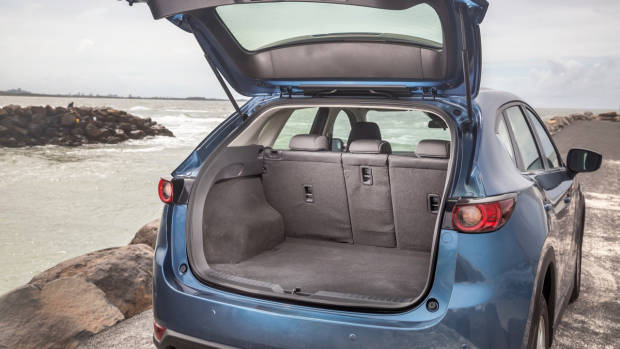 The Mazda CX-5 has been Australia's number one selling SUV for the past five years, a position it still holds in 2018. With 8,329 sold so far in 2018, the CX-5's sales are strong for the segment and no competitor comes close. Mazda sales are down overall in 2018, though new product such as the updated Mazda 6 and new CX-8 SUV will help.
2018 Mazda CX-5 pricing (plus on-road costs):
Maxx 2.0L manual: $28,690
Maxx 2.0L automatic: $30,690
Maxx 2.5L AWD automatic: $33,690
Maxx Sport 2.0L automatic: $33,990
Maxx Sport 2.5L AWD automatic: $36,990
Maxx Sport 2.2L diesel AWD automatic: $39,990
Touring 2.5L AWD automatic: $38,590
Touring 2.2L diesel AWD automatic: $41,590
GT 2.5L AWD automatic: $43,590
GT 2.2L diesel automatic: $46,390
Akera 2.5L AWD automatic: $46,190
Akera 2.2L diesel AWD automatic: $49,190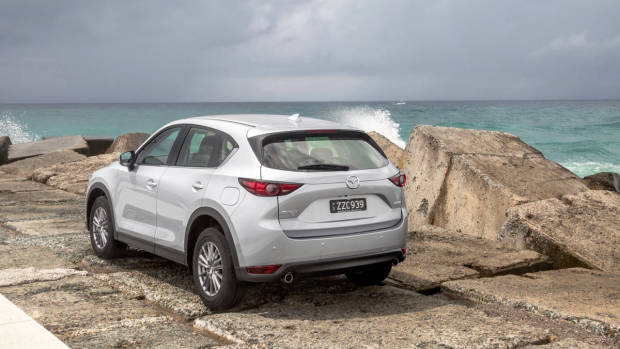 The 2018 Mazda CX-5 is now on sale in Australia – you can read our review of it here. Stay tuned to Chasing Cars for more Mazda news and reviews.