While the fleet coordinators who sign off on some purchases of the next Volkswagen Caddy van, the German brand believe the next-generation vehicle's MQB architecture will please bean-counters just as much as drivers.
And for owner-operators there will be plenty of up-to-date interior technology and advanced safety features to make operating a Caddy a more rewarding task, Volkswagen claim.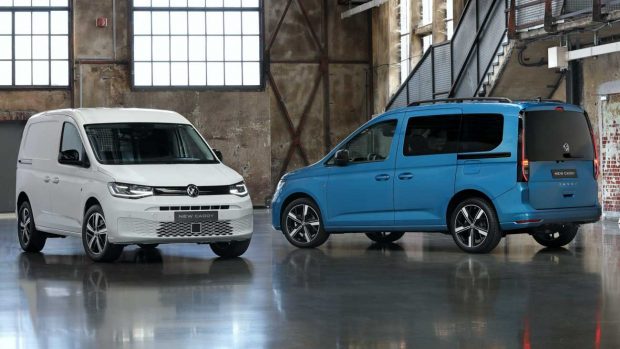 Based on the same updated MQB platform as the existing Mk 7 Golf, the new fifth-generation Caddy van is set to launch in Australia in June 2021, with a choice of body styles designed for moving either people or cargo.
The 2021 Volkswagen Caddy has been fitted with a total of 17 driver assist systems, including lane keeping assist, blind spot monitoring, driver fatigue detection, and high and low speed AEB with the ability to detect pedestrians and cyclists.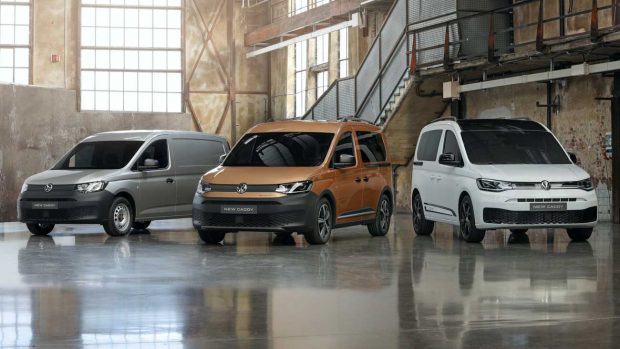 Volkswagen has also equipped the Caddy with a reversing camera that is standard across the range, along with a full suite of parking sensors to assist with manoeuvring into and out of tight loading zones.
As well as protecting drivers and passengers, Volkswagen say the big step up in the Caddy's safety offering is also key to preserving consistent revenue for business buyers.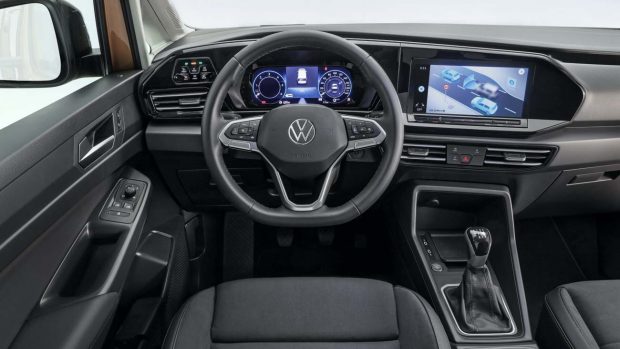 Volkswagen Australia public relations and brand experience manager Kurt McGuiness told Chasing Cars that by equipping an extensive amount of safety equipment, the Caddy has become a more versatile vehicle for both businesses and private buyers.
"Caddy is the undisputed market leader for a good reason. The range has always stood for versatility and practicality, and now with the Caddy 5 we see the introduction of the latest technology in safety and convenience systems," Mr McGuiness said.
"The new Caddy is more closely related to the venerable Golf than ever, and not only do we expect this new generation range to be a hit with current customers and fans, we feel it will also find a place with both business and private customers, and those who need a vehicle to do both."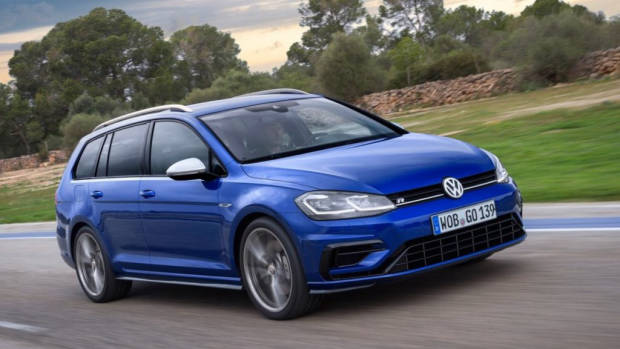 Volkswagen will also offer buyers creature comforts with either a 8.25- or 10-inch touchscreen equipped with wired Apple CarPlay and Android Auto, a digital cockpit will also be available – which will make it easier to see directions while driving.
The new interior is also said to be designed with ergonomics and comfort as a priority, which should hopefully limit the chance of a sore back at the end of a hard day.
The fifth-generation Caddy has increased the rear door opening space by 51mm over the old model. The width has also been expanded by 58mm or 82mm if you chose the long wheelbase Caddy Maxi variant – making it big enough to store two full size pallets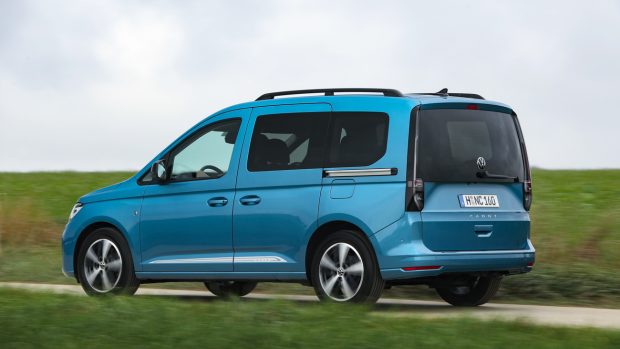 Previous buyers will also be happy to know that shelving and storage fitted to previous generation Caddys can be swapped straight into the new model.
A choice of either the business-focused Caddy Cargo variant will be offered along with the Caddy Crewvan in either standard length or Caddy Maxi form.
Those wishing to ferry people around should look to the Crewvan and upper-spec People Mover variant which can fit up to seven seats in Maxi trim.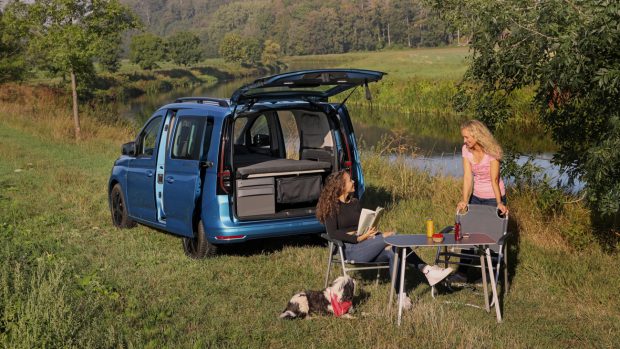 Volkswagen will also offer a highly anticipated Caddy California camper van in the final quarter of 2021, fitted out with a fold out bed, a built in kitchen and a panoramic roof to look at the stars.
You can read more about the Caddy range and details about the California Camper here.
More details on exact specifications and Australian pricing for the new Volkswagen Caddy will be made available closer to its release date in winter 2021.