Sitting on the same updated MQB platform as the incoming eighth-generation Golf small car, the 2021 Volkswagen Caddy is set to arrive in Australia in June 2021 with an aggressive new appearance and a suite of safety tech.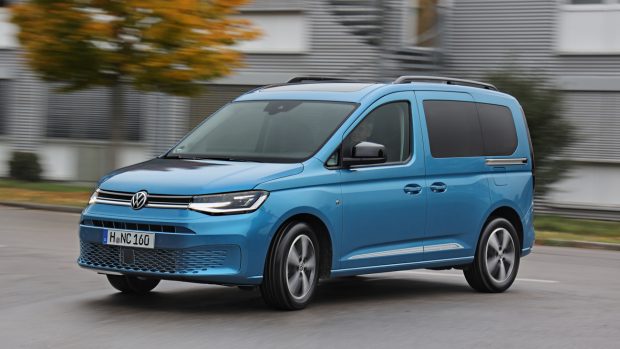 The biggest change to the Caddy is it's size. Stretching 92mm longer and 62mm wider than the outgoing version, Volkswagen's small van will suit a wider range of applications this time around.
Plus, if you need to carry two standard pallets lengthways, the incoming Caddy Maxi variant – with a wheelbase stretched a further 215mm – can cater for this requirement.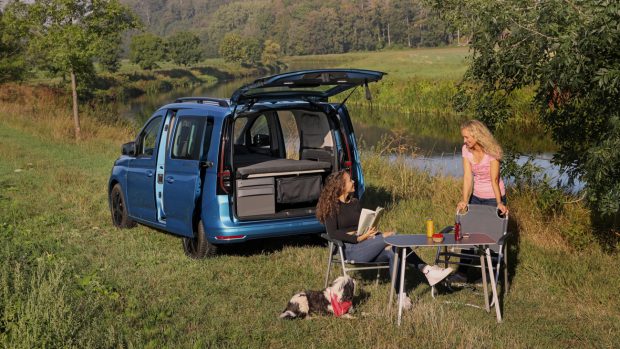 At launch, buyers will be offered a choice of either a 75kW or 90kW two-litre turbodiesel engine, coupled to either a 6-speed manual or 7-speed dual clutch automatic transmission.
Volksagen said it will soon be testing to see if the new European 1.5 litre petrol engine will run on Australia's low quality fuel but the Mk8 Golf has already been denied the powerplant for the same reason.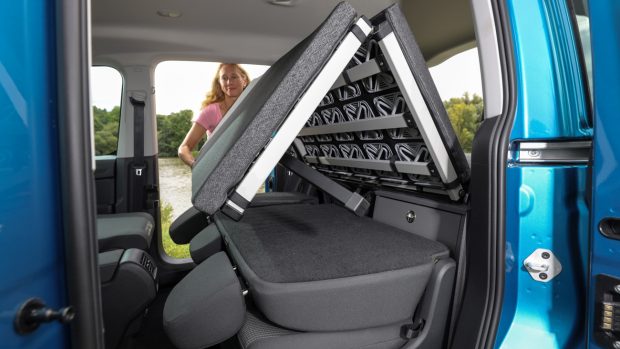 A choice of either the business-focused Caddy Cargo variant will be offered along with the  Caddy Crewvan in either standard length or Caddy Maxi form.
Those wishing to ferry people around, not pallets, should look to the Crewvan and upper-spec People Mover variant which can fit up to seven seats in Maxi trim.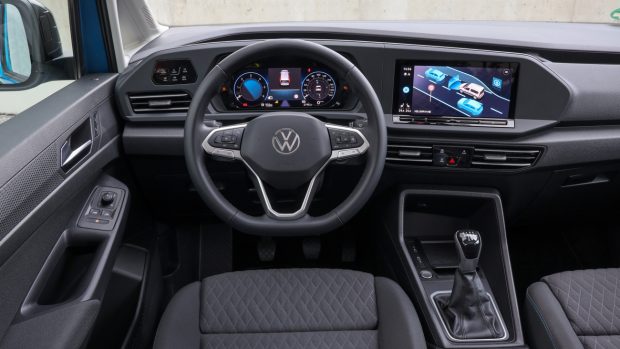 Coming in the final quarter of 2021 is the California campervan. Complete with a fold out bed, stretching 1980mm long and 1070mm wide, a pull out kitchen and a tent you can clip on to extend your sleeping quarters. 
The Caddy California replaces the 'Beach' variant that was previously sold in Australia, and will be ideal for 'holidaying at home' while all international plans are cancelled for the foreseeable future due to the Covid-19 pandemic.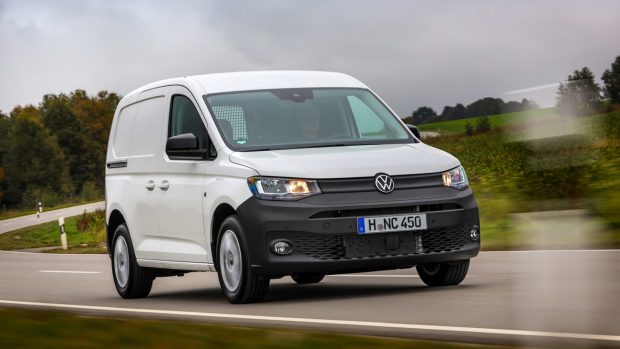 With the new chassis upgrades, the little van is said to be considerably more engaging and far safer to drive due to a suite of safety features.
Those features include high and low speed AEB with the ability to detect pedestrians and cyclists, driver fatigue assist, lane keep assist, adaptive cruise control along with a full array of sensors and cameras to help you squeeze into tight spaces.
More details on exact prices and specifications will be provided closer to the launch date.