Volkswagen Australia has confirmed that the next-generation Amarok will be revealed to the world on 7 July 2022.
The new-generation dual-cab ute will switch to Ford underpinnings – partly co-developed with Volkswagen – and is likely to receive Ford powertrains, too, however this information is still under wraps at the time of writing.
The new Amarok will be built in a refreshed South African Ford plant in Silverton, Pretoria, rather than in Germany or Argentina, with first Australian customer deliveries starting in late-2022, followed by ramped-up production during the first quarter of 2023.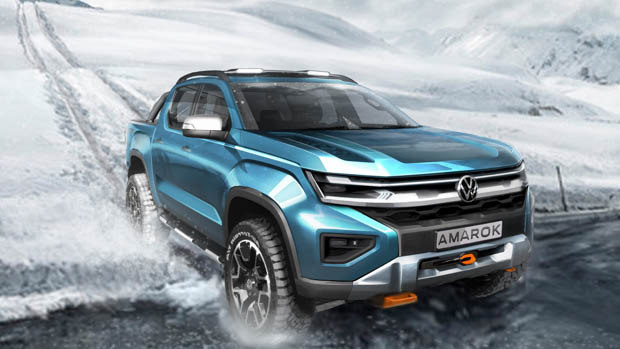 The mystery of the Amarok powertrains
Volkswagen has confirmed that there will be one petrol and up to four diesel engines for the upcoming Amarok.
But while the existing Amarok featured an excellent Volkswagen-developed 3.0-litre turbo-diesel V6 engine for most of its life, the new model will switch to Ford's 3.0-litre V6 turbo-diesel that also powers the new Ranger. It has outputs of 184kW/600Nm.
A smaller four-cylinder petrol engine is also on the cards, likely to be the turbocharged 2.3-litre Ecoboost engine found in a range of Ford products including the Mustang and Ford Focus RS.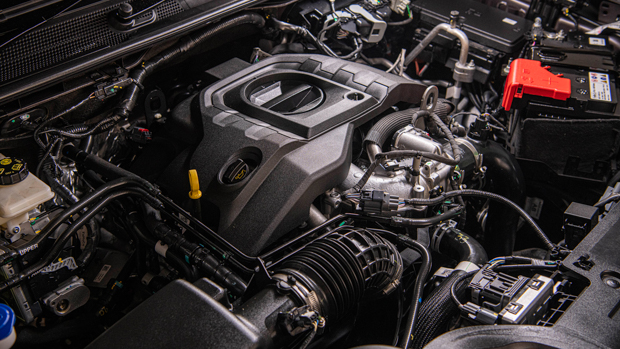 Turbo-diesel four-cylinder engines are also slated to appear in both single- and twin-turbo guise, most likely the 2.0-litre unit that debuted in previous Everest and Ranger models. The single turbo-diesel engine produces 125kW/405Nm while the twin-turbo diesel unit produces 154kW/500Nm.
There may even be a high-performance version of the Amarok featuring the new twin-turbo petrol powertrain from the upcoming Ford Ranger Raptor which produces 292kW/583Nm.
There will be several trim levels for the Amarok range including a top-spec Panamericana off-road edition which will act as an interim replacement for the W-Series variants developed by Walkinshaw Performance until the next-generation W-series Amaroks are ready to roll – likely not until 2024..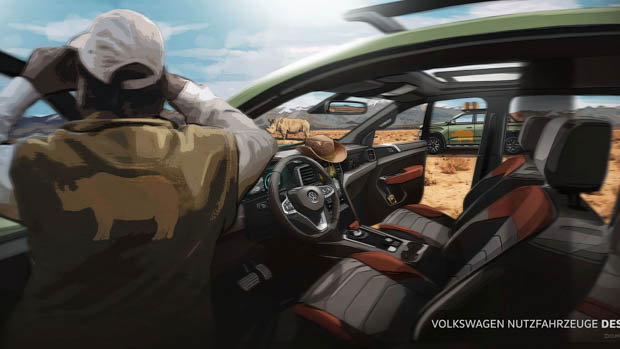 The Amarok will be uniquely Volkswagen
Although the basis of the Amarok will be Ford through and through, Volkswagen Australia has promised that the new-generation dual-cab will have plenty of Volkswagen design DNA.
Director of commercial vehicles for Volkswagen Australia Ryan Davies said that the Amarok would be unique, despite its Ford architecture.
"It's the feel, and when I say feel, I mean not only the steering wheel, but the way that you sit in the seats – you'll feel Volkswagen.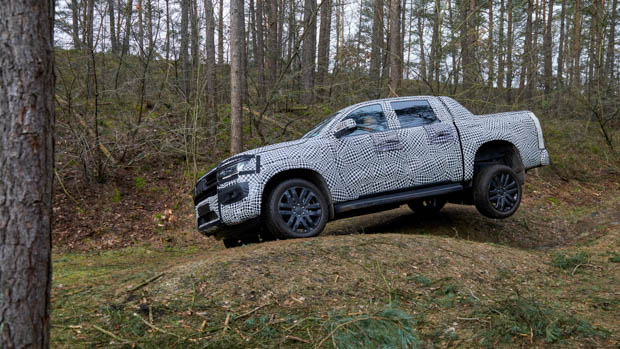 "Our designers have been particularly careful to make sure that we've got Volkswagen DNA in those parts, specifically, because it's always been a key feature of Volkswagens," Davies added.
Volkswagen says that it has invested significant money into bringing engineers to Australia to work on the Amarok over a two-year period, perfecting things such as seats, touch points and vehicle tuning.
When will you be able to collect a new Amarok?
First customer deliveries are scheduled to begin very late in 2022, with order books likely to open in the months before Christmas. If you are interested, it would be best to get in contact with your local Volkswagen dealership sooner rather than later to avoid expected long wait times once the vehicle launches – especially given the gradual ramp-up in production heading into 2023
Chasing Cars will likely receive a first media drive of the new-gen Amarok on Australian soil in November or December of this year.