Wait times for the Toyota Corolla Cross have blown out to at least six months in Japan as the small SUV prepares to go on sale in Australia later this year.
The Corolla Cross first went on sale in Toyota's home market of Japan in September 2021, but reports out of the region suggest that the brand is struggling to keep pace with demand.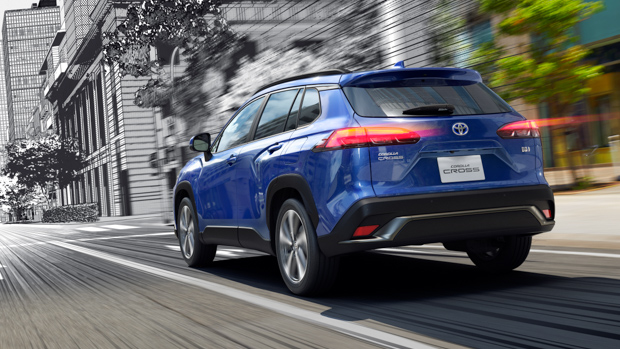 Japanese publication Best Car Web has reported that the demand for the Corolla Cross has seen wait times for the 1.8-litre petrol reach six months, while the hybrid models have an undecided delivery date. 
Toyota has officially stated that the Corolla Cross will launch in Australia during the second half of 2022, though with no specific details announced in recent months, it's likely that the launch will be later in the year.
But with the runaway success of the RAV4 midsize SUV, partly owing to its fuel-efficient hybrid powertrain, the launch of a similarly-sized five-seat SUV with hybrid drivetrain options is expected to draw similar sales.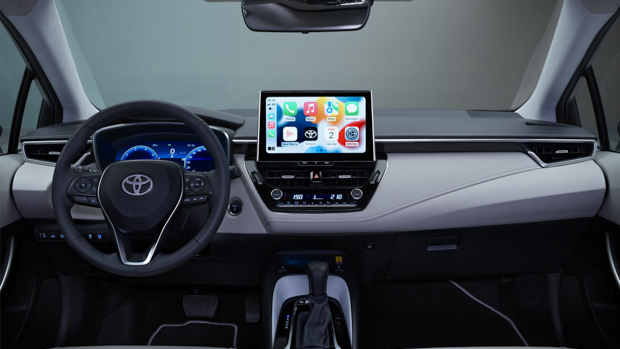 The Corolla Cross will also offer an affordable new rival in the small-SUV segment and rivals the likes of the Skoda Kamiq, Nissan Qashqai and larger options such as the Kia Seltos. 
Semiconductor shortages likely to blame
As previously reported by Chasing Cars, Toyota Motor Corporation is issuing monthly reports forecasting its production output in Japan for each model.
While the Corolla Cross has seemingly escaped a production pause in August, previous months have seen the assembly line halted as Toyota struggles to secure enough semiconductors and other parts to build more cars.
There is hope that production lines are beginning to stabilise, though there has not yet been enough evidence seen to indicate that this recent improvement is a consistent trend.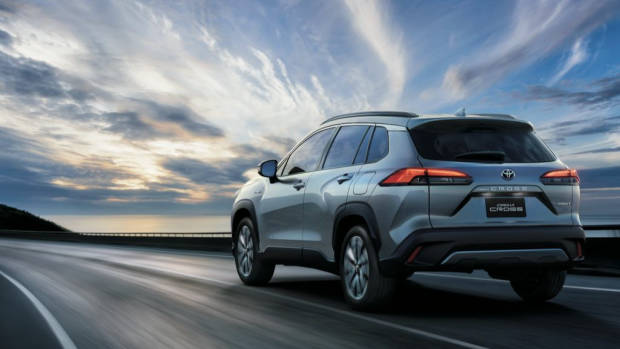 What will the Corolla Cross include?
The Corolla Cross is available with a choice of either 1.8-litre and 2.0-litre four-cylinder engine options, with the option of FWD and AWD hybrid assistance in certain regions.
The 1.8-litre produces 103kW of power and 177Nm of torque, which can be paired with one or more electric motors to produce a total system output of up to 90kW – though it's likely that this figure will be boosted to 103kW in line with the drivetrain in the regular Corolla Hybrid hatch.
Toyota offers the larger-displacement 2.0-litre engine to markets such as the US, with more significant outputs of 130kW/210Nm – with the hybrid increasing the power output to 146kW.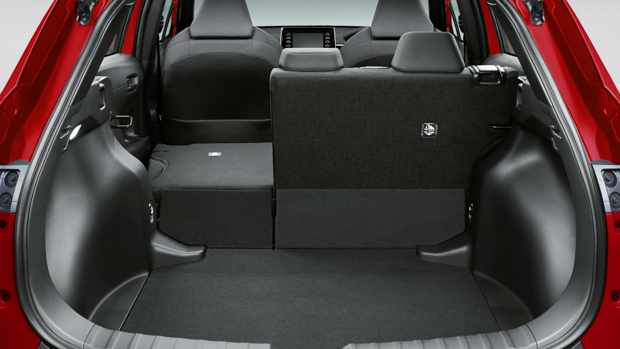 Other upgrades to the Corolla hatch are expected to carry over to the SUV version, with features such as a 10.5-inch touchscreen likely to be available on higher grades, while entry-level options will likely make do with the existing 8.0-inch unit.
A full-width 12.3-inch digital driver's display is also likely to make an appearance and will join a suite of modern safety features like AEB with junction functionality to prevent drivers from pulling into the path of on-coming traffic, along with child-friendly features such as safe-exit assist.
While the Corolla Cross' 487-litre boot is slightly smaller than the RAV4's at 542 litres, it's still significantly larger than the hatch at 217 litres.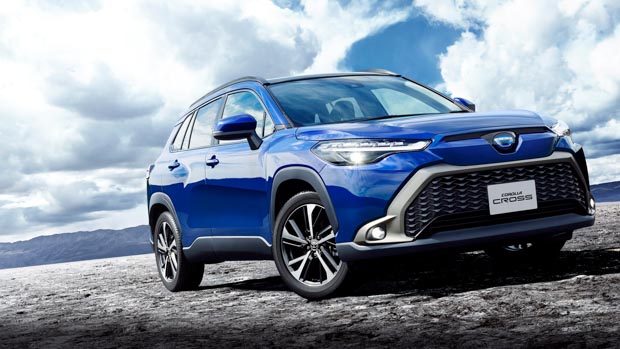 When will it come to Australia?
Speaking to Chasing Cars at the launch of the Yaris Cross small SUV in 2020, Toyota Australia's sales, marketing and franchise operations vice president, Sean Hanley, said "my feeling is that the Corolla Cross will be brought to market at exactly the right time.
"What we know is that urban use of these cars, and active lifestyles, are changing, [so] it is exactly the right time to be bringing this expanded SUV line-up to Toyota."
Hanley's comments don't shed much light on when we will see the Corolla Cross in Australia but they do show there is a sustained interest in the SUV, when it arrives later this year.