Renault appears poised to launch its Megane E-Tech small SUV in Australia some time during 2023 – -suggested by sources at Renault's Australian distributor Ateco Group.
This will put Australia's Megane E-Tech arrival a year behind Europe, where Renault aims to become an all-EV brand by 2030.
Shedding the traditional small hatchback sizing and combustion-powered legacy of its 26-year-old nameplate, the reimagined Megane E-Tech is available only as a full EV and is based on bespoke EV architecture known as CMF-EV, shared among the Renault-Nissan-Mitsubishi Alliance.
When it arrives in Australia, the Megane E-Tech will compete with the Volkswagen ID4 and Tesla Model Y fully-electric midsize SUVs, as well as Hyundai Ioniq 5 and Polestar 2. 
Once on Australian soil, the Megane E-Tech will become the third EV sold by the Renault brand following the now-discontinued Zoe light hatch and Kangoo ZE small van.
Range and charging
The Megane E-Tech is available in multiple battery sizes with the largest available a 60kWh battery that provides up to 450km of range, complemented by a smaller 40kWh battery that provides 300km, with both tested according to the WLTP standard.
Drivers can recharge the battery at up to 130kW DC, which will add around 300km of range to the 60kWh version in 30 minutes. Fully recharging the same battery using a 7.4kWh AC wall box will take nine hours and 15 minutes, according to Renault.
Buyers can choose between a 96kW/250Nm electric motor or a beefier 160kW/300Nm version, with both sending grunt to the front wheels.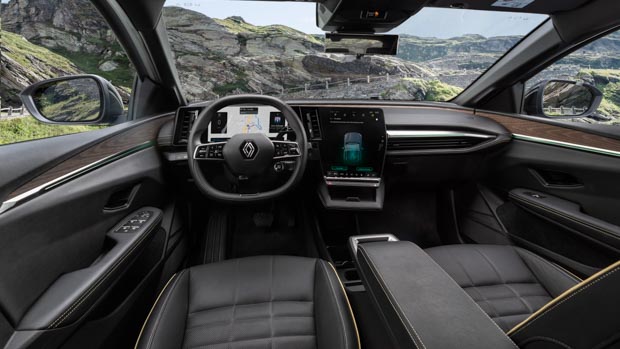 Modern features and interior
Renault has radically modernised the interior of the Megane E-Tech, which prominently features a 12.3-inch digital instrument cluster alongside a 12.0-inch portrait touchscreen.
The multimedia system features 'OpenR Link' and uses an Android Automotive operating system that integrates programs like Google Maps and Google Assistant, alongside a program that directs you towards the nearest electric charger.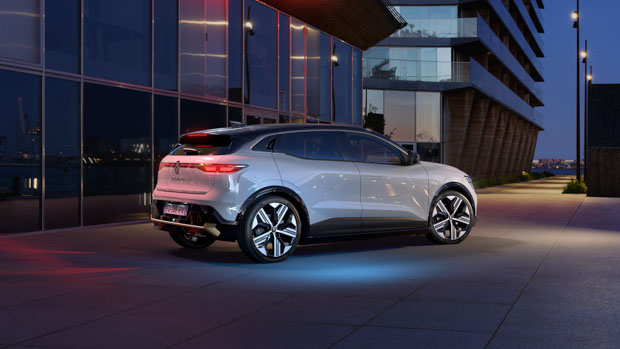 Designers have outfitted the interior with a minimalist design aesthetic complete with a rounded-rectangle steering wheel and a heavy usage of recycled materials.
Safety features include lane-keep assist, front and rear AEB, a 360-degree camera, safe occupant alert, adaptive cruise control and an automatic parking feature.
The Australian specification is yet to be decided but we should hear more official information about the Renault Megane E-Tech in the coming months.