Overnight, the Insurance Institute for Highway Safety (IIHS) has awarded the 2022 Tesla Model Y midsize electric SUV its highest 'Top Safety Pick +' rating which shows that purely camera-based active safety systems can perform at a very high standard in safety-testing conditions.
Starting in May 2021, Tesla began manufacturing Model 3 and Model Y vehicles for the American market with 'Tesla Vision' camera-based protocols for adaptive cruise and forward collision detection in place of radar and Lidar. 
A camera-only approach is not new to the automotive industry, In Australia, Subaru has been using cameras exclusively for its Eyesight safety suite since 2011, but Tesla's flagship Autopilot technology systems are more complex.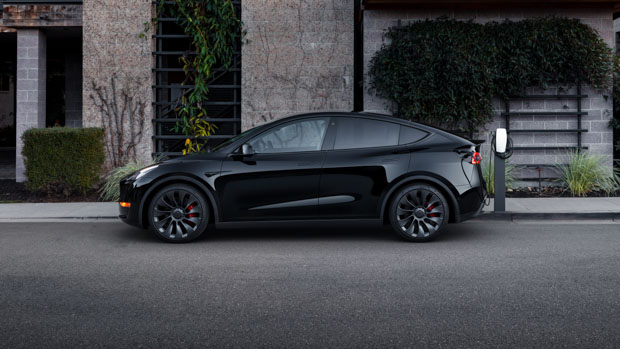 There has been some conjecture around camera-only safety systems, the Chasing Cars team has experienced brief dropouts in Subaru vehicles with lenses fogging up on especially rainy days.
Rival carmaker Hyundai was the first to achieve an adaptive safety affected four-star ANCAP rating in 2019 when the Venue small SUV's single camera-based AEB system was unable to predict collisions with cyclists and provided poor in vehicle-to-vehicle tests.   
So it's a big deal that the IIHS has given the Model Y full marks in its forward collision avoidance testing procedures. For comparison, a 'Top Safety Pick+' rating is equivalent to a high five-star rating from Euro NCAP. 
IIHS testing protocols
Along with the usual passive frontal, frontal overlap, side and roof strength tests – all of which the Model Y excelled in – the IIHS examines active safety systems as well.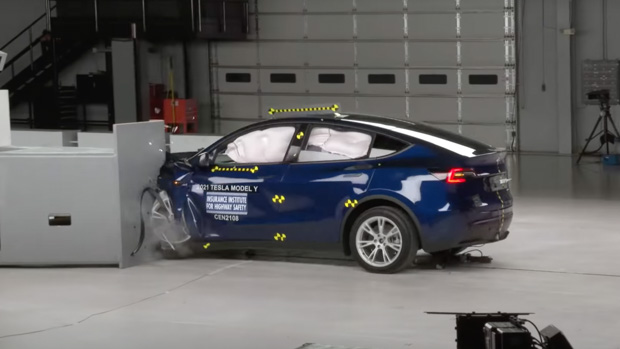 For the Model Y that means putting only its frontal AEB under scrutiny, as unlike Australia, America has not standardised more complex tech such as reverse or junction functionality for AEB systems.
The forward vehicle-to-vehicle test involves arresting the tested car from 19km/h and 40km/h to a complete stop behind an inflatable vehicle in front.
Additionally, the IIHS tests vehicle-to-human active safety in three tests. The first involves a 180cm crash dummy moving perpendicular to traffic with the car travelling up to 40km/h, the second involves the dummy travelling parallel to the car.
The final vulnerable road user test involves a 110cm dummy that emerges from between two cars with the test vehicle travelling at 40km/h.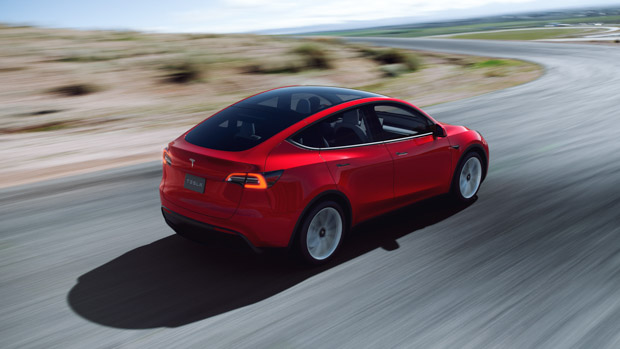 For all of the active safety tests the Tesla Model Y scored the maximum 'Superior' rating from the IIHS. The headlights were also tested as 'Good' or 'Advanced', and all up the Model Y scored the maximum rating.
This rating also applies to American market Model 3s built after May 2021.
Tesla Model Y coming to Australia
The Tesla Model 3 sedan scored a five-star ANCAP rating when it was tested in 2019 with camera, radar and Lidar safety systems. With the blessing of the IIHS it seems that the Model Y is likely to succeed in scoring five-stars ANCAP testing when it arrives in 2022.
Although specification and pricing are still to be confirmed, it's likely the Model Y will launch in several grades, likely a 324kW/493Nm Long Range capable of travelling 505km on a charge.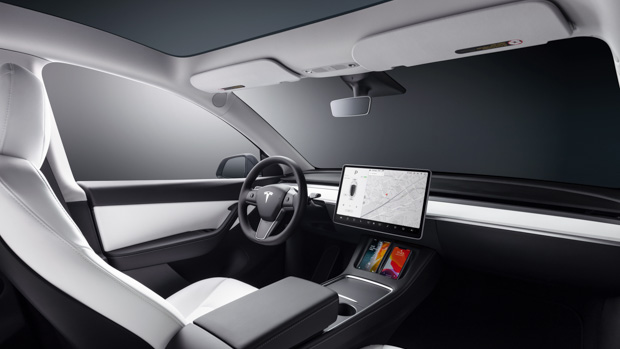 A 377kW/660Nm Performance variant capable of reaching 100km/h in 3.7 seconds is also likely to strike a chord with Australian buyers.
When it lands the Model Y midsize SUV will compete with the Ioniq 5, Kia EV6 and Polestar 2 and likely become Tesla's volume seller in Australia.
The Tesla Model 3 Standard Range Plus is currently priced from $59,900 (before on-road costs) and the range spans up to $86,742 (before on-road costs) for the grade. Given the extra size and popular form factor of the Model Y, we anticipate it will start from around $65,000 when it lands in Australia.