Renault has confirmed its new-generation Kangoo small van will return to Australia in fully-electric 'E-Tech' form.
The third-generation Kangoo was unveiled last year with both petrol, diesel and fully-electric powertrains – the latter offering a driving range of around 300km. 
Australian Renault distributor Ateco is yet to confirm when the Kangoo E-Tech will arrive here, but expect the small electric van to land on our shores later this year.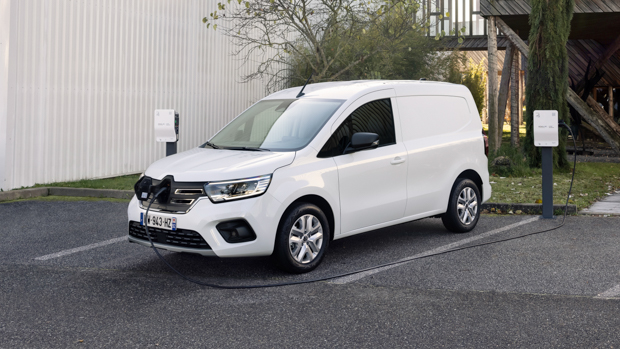 The Kangoo has long dominated the small electric van market in Australia and will face little direct competition as the BYD T3 is now sold out and rivals such as the Peugeot e-Partner are not being considered for Australian distribution as of yet.
However, a growing field of fully electric midsize vans such as the Ford E-Transit Custom and Mercedes-Benz eVito – both of which are a size up from the Renault Kangoo – have been confirmed for Australia, and the Volkswagen ID Buzz Cargo is also under consideration for release around 2025.
Kangoo E-Tech range and charging
Renault has equipped the Kangoo E-Tech with a 45kWh lithium-ion battery which it says can drive the small van up to 300km on a single charge, according to the typically more accurate WLTP testing protocols.
This offers far more flexibility than the last-generation Kangoo ZE, which could only travel around 200km between charges.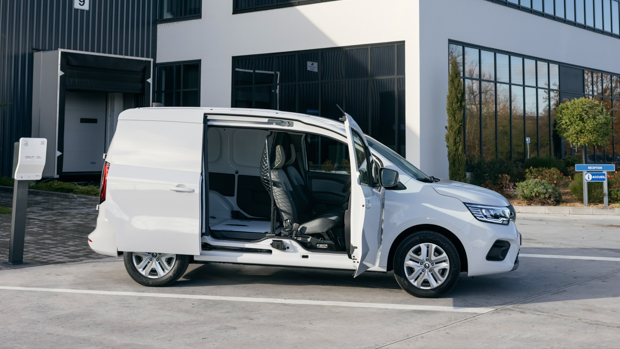 In order to retain a reliable range figure, Renault has fitted a heat pump to maintain battery temperature during extremely hot or cold conditions – a feature that is becoming more common on EVs today.
The battery pack is covered by an eight-year/160,000km warranty and will be replaced entirely if it degrades by more than 70 percent during that time.
Drivers can recharge the battery by using a home wall-box style AC charger at speeds of up to 22kW, which should see the Kangoo E-Tech topped up in around two hours. But if time is of the essence, an 80kW DC fast charger can add 170km of range in 30 minutes.
Performance and capability
Renault says that by putting the battery pack under the floor, it has managed to maintain the 3.9 cubic metres of storage space available in petrol and diesel Kangoos, with a payload of 600kg.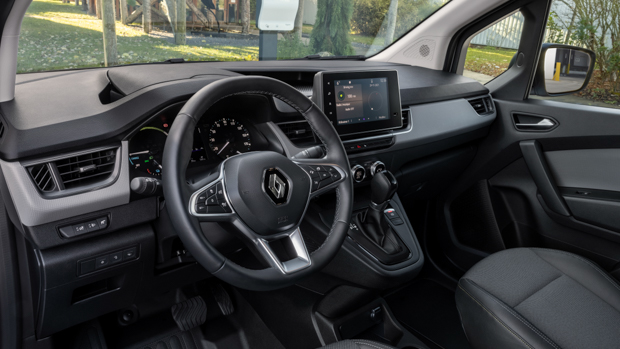 A long-wheelbase version of the Kangoo E-Tech is offered globally, which increases storage space to 4.9 cubic metres and payload to 800kg, though the braked towing capacity is relatively low and capped at 500kg for both.
The single electric motor driving the Kangoo E-Tech's front wheels produces 90kW of power and 245Nm of torque. That's 46kW and 20Nm more than the outgoing Kangoo ZE. 
While specific details are yet to be confirmed for the Australian range, buyers can expect to find features such as an 8.0-inch touchscreen in the cabin and benefit from modern safety upgrades such as adaptive cruise control.