Suzuki has pulled the covers off its next-generation Suzuki Swift small car, although they are still calling it a 'concept'.
The small hatchback was revealed at the opening of the Japan Mobility Show and looks exactly the same as the preview images released a fortnight ago.
While it's still officially referred to as a 'concept', the car appears to be more evolution on the current generation and looks ready for production.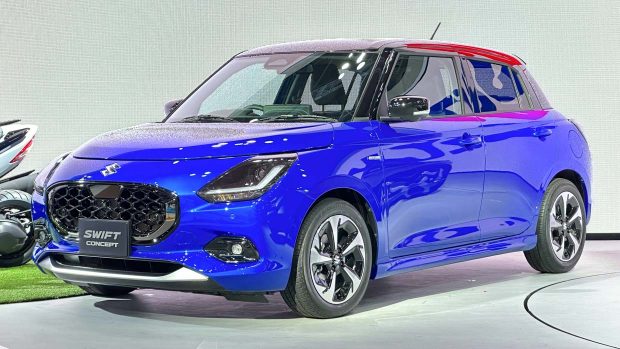 It's unclear whether there will be any changes to the vehicle before it goes into production and further details around the car's powertrain haven't been confirmed, though we have previously reported rumours of a new mild-hybrid system.
As mentioned, the exterior design mirrors the previous teaser images, confirming that the familiar Swift design characteristics will continue albeit with a few variations including an updated face featuring a new grille and headlights, and a more prominent crease line along the side of the car.
In their original preview ahead of the motor show, Suzuki also confirmed additional safety technology to feature in the new model including autonomous emergency braking, adaptive high beams and a driver monitoring system.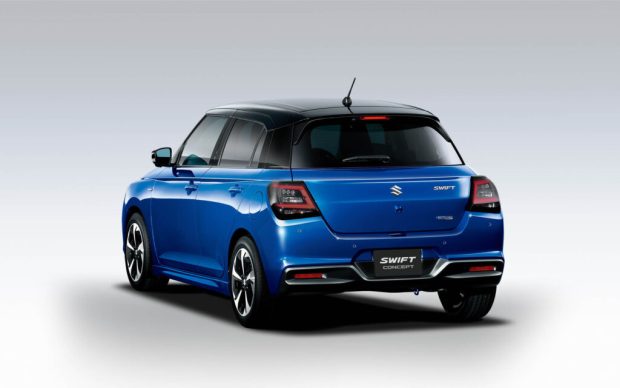 The new car is expected to make its way into Australian showrooms next year, where it will continue to compete in the value-focused small car segment along with the MG3, Toyota Yaris and Mazda 2.
Suzuki unveils eVX SUV concept
The Swift wasn't the only car on display by Suzuki who also showcased the eVX SUV concept, the brand's first electric vehicle, as well as an EWX 'mini wagon' EV, a mini-commercial BEV van, and a Spacia kei car concept.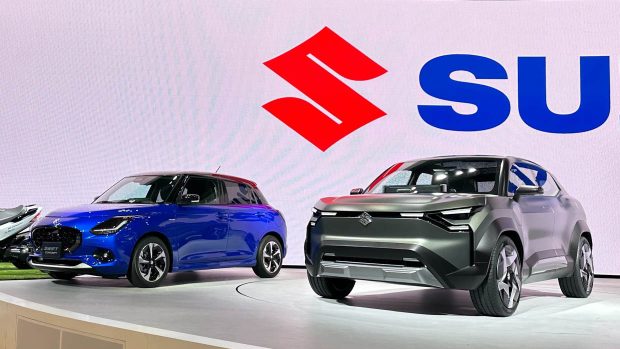 The eVX was originally revealed earlier this year in India, but has since had an update to its exterior, with its interior now revealed for the first time too.
The small SUV is said by Suzuki to offer over 500km of driving range and is expected to launch in production form in 2025.
Suzuki has previously announced plans to launch a range of electric vehicles within its lineup by 2030.