After several teasers of what looked like a production-ready 'concept', the next-generation 2024 Suzuki Swift has finally been revealed in production form.
Details released by Suzuki Japan now confirm predictions that the production vehicle will be unchanged from the vehicle unveiled both virtually and then in the flesh at last week's Japan Mobility Show.
Now a step closer to an expected Australian release next year, the new Swift will continue to compete in the value-focused small car segment against the likes of the Mazda 2, Toyota Yaris, and also the MG3 which dominates the segment.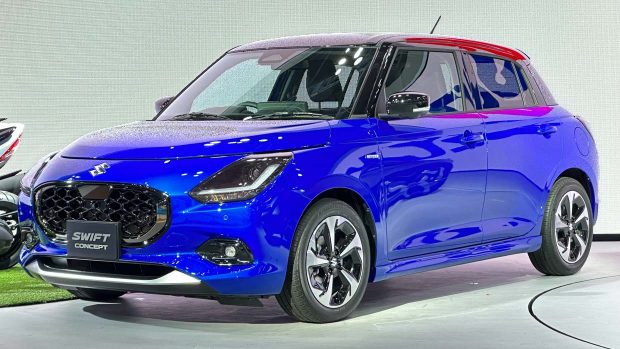 Suzuki's most popular vehicle in Australia, the Swift has delivered 5827 units in Australia this year. While second to the aforementioned MG (13,497), the results show that there is still life in the once powerhouse small car segment.
What powers the new Suzuki Swift?
As well as confirming the design, the Suzuki Japan website also references a newly developed 1.2-litre three-cylinder petrol engine, which will also be available with previously rumoured mild-hybrid technology that provides a boost in power during acceleration.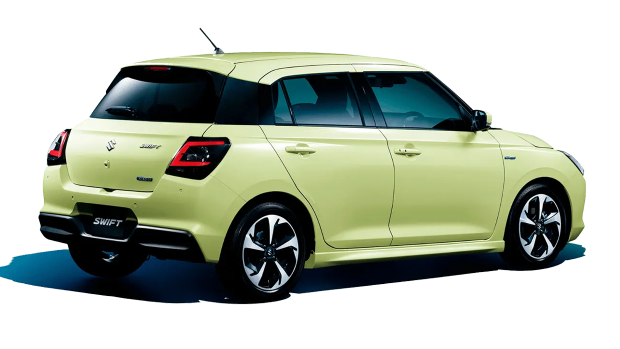 Power outputs have not yet been confirmed for the engine, nor what powertrains will be available in Australia for the new-generation where we have three powertrain options available for the current third-generation Swift, depending on grade.
These include a 1.2-litre four-cylinder petrol, a 1.0-litre three-cylinder turbo-petrol, and a 1.4-litre four-cylinder turbo-petrol, as featured in the Swift Sport. Power outputs range from 60kW and 120Nm for the 1.2-litre, to 103kW and 230Nm for the top-spec Swift Sport.
In Japan, it's confirmed the new Swift will also be available in Japan with both front- and all-wheel-drive.
The prospect of an all-wheel-drive Swift is interesting, however while it has long been an option overseas on previous generations of the Swift, it has never been offered in Australia.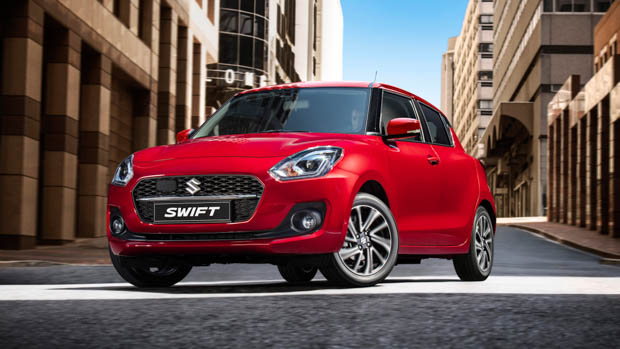 A new continuously variable automatic transmission (CVT) also appears to be the only option, at least in the current Japanese specifications. Though a manual will likely be available in some markets, where self-shifting transmissions are commonplace.
What else is new on the fourth-gen Swift?
With regard to the exterior, the evolutionary design is unchanged from a Swift 'concept', maintaining the car's recognisable silhouette while also debuting a newly revised face and headlights, as well as other tweaks including a more prominent crease line along the side profile.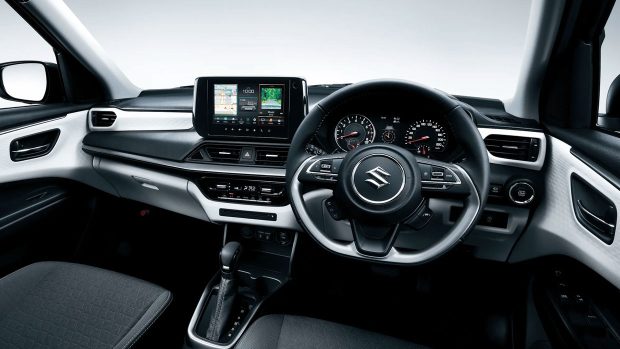 Inside, there are more changes with a new cabin that now includes a 9.0-inch touchscreen infotainment system, and digital climate controls. Traditional analogue dials are maintained, although they feature a small digital display between them.
While Australian specifications have not yet been revealed, the new model also gains an electric parking brake and a suite of safety features including autonomous emergency braking, blind-spot monitoring, rear cross-traffic alert, and a 360-degree camera.