In anticipation of the global reveal of the 2017 Kia Rio at next month's Paris Motor Show, Kia have dropped a round of final sketches showing the light car close to production form.
Chasing Cars will be on the ground at the 2016 Paris Motor Show and we'll have video of the new Rio and all the other new releases and updates from Paris.
The first redesign of the Rio since the current shape debuted in 2011 will be an important development for Kia. The Korean brand is increasingly resurgent with chief designer Peter Schreyer carving out a unique image for the sister company of Hyundai.
The Rio holds its own in the light car space but has trailed rivals like the Toyota Yaris and Mazda 2 in 2016. Kia will be hoping the new shape gives the car a boost once it arrives in Australia in 2017.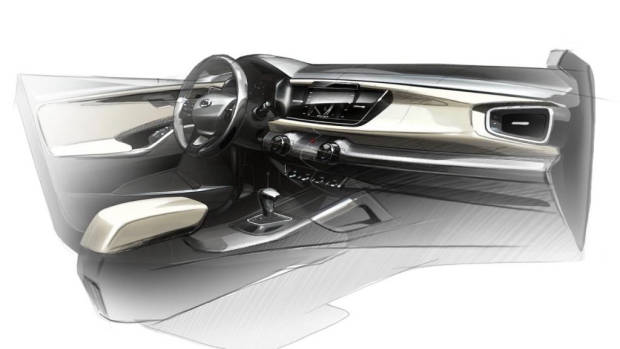 The aggressive exterior design hints that the Rio will share a number of design concepts with the mid-size Kia Optima sedan.
Horizontal fog light structures and a broad lower grille also bring hints of Sportage to the design, and the Rio employs the most shapely version of Kia's Tiger Nose upper grille yet.
Upward-sweeping headlights will likely employ LED signatures on mid- and upper-spec models.
Also included in this drop is a sketch of the interior, which appears very close to being finalised. Like other recent Kias, a large screen integrated into the centre stack is flanked by dual air vents. A long, vertically-slanted dashboard adds an element of flair.
The Rio will be in Australia come early 2017. Prices are likely to remain around their current levels. The 2016 Rio is priced from $15,990.