Mercedes-Benz has announced the EQB midsize SUV will go on sale in Australia in the second half of 2022.
The EQB is essentially an all-electric version of the GLB midsize SUV, with both offering a choice of either five or seven seats from the factory.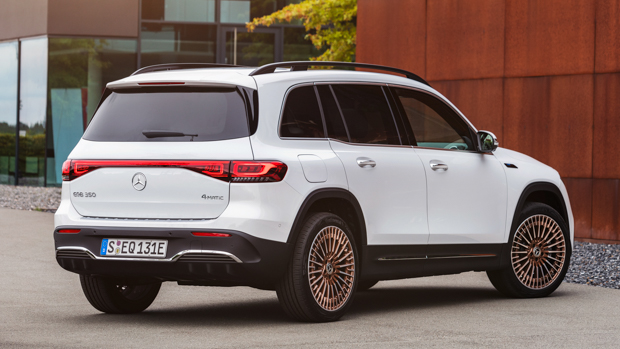 When it arrives, the EQB will have little in the way of direct competition, however, the Tesla Model Y could offer a three-row option in Australia when it is expected to go sale in 2022.
The Australian specification is yet to be confirmed but the EQB was unveiled earlier this year in a range of front- and all-wheel drive options – with some models offering up to 200kW of power.
In all-wheel-drive EQB 350 4Matic guise, the midsize SUV has a range of 419km according to conservative WLTP testing – though a long-range version is yet to be announced.
This figure can be achieved thanks to a sizeable 66.5kWh battery that can be recharged at speeds of up to 100kW using a DC charger – enough to top up the battery from 10 to 80 per cent in 30 minutes.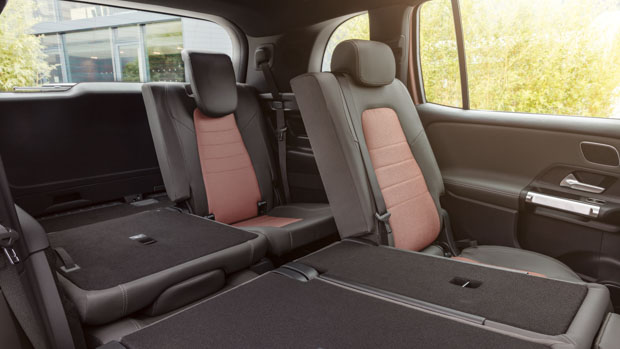 Despite the additional electric drivetrain components, the EQB has a maximum luggage capacity of 1620 litres with the second and third-row down, which is down on the van-like 1800 litre capacity of the petrol-powered GLB. 
With the seats all standing, Mercedes-Benz says occupants of up to 1.65m tall will be able to fit in the third row, making it the most practical EV offered by the brand to date.
Mercedes-Benz launched its foray into EVs with the EQC midsize SUV in October 2019 before the EQA small SUV arrived earlier this year.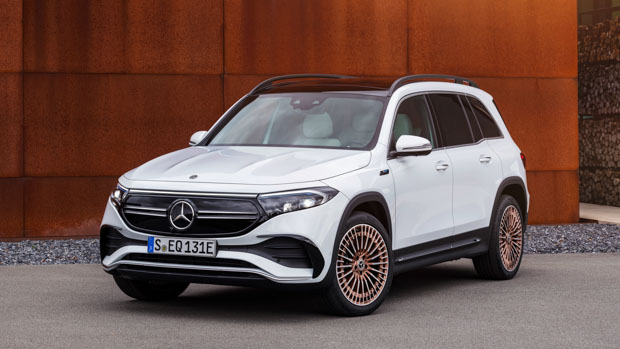 The electric S-Class, known as the EQS, should follow before the end of the year, with the EQE large sedan and EQS AMG expected to follow before the end of 2022. 
Details on the EQB's pricing and specification will become available closer to when it is launched in the second half of 2022.