Lexus will expand its range late next year with a new, full-size, three-row SUV model called the TX – slotting neatly between today's RX L midsize SUV and the Toyota Land Cruiser-based LX off-roader.
According to Automotive News, the Lexus TX will share much of its underpinnings with the new Toyota Grand Kluger – a stretched version of today's Kluger large SUV. Both the TX and Grand Kluger will be designed around offering more generous room than the RX L and Kluger alike.
Both vehicles will feature seating for up to eight occupants and will likely utilise a next-generation hybrid system, available in self-charging and plug-in hybrid guises. The TX will sit on the Toyota-Lexus GA-K platform currently used by the Lexus NX and ES, as well as the Toyota Kluger, RAV4, and Camry.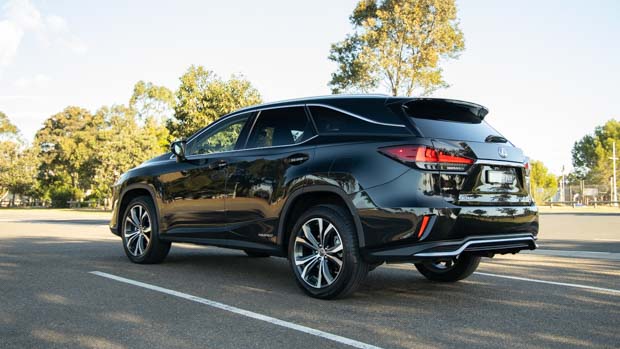 Lexus parent company Toyota is investing more than $800 million to grow production capacity at the company's Princeton, Indiana plant which currently builds the Kluger.
John Iacono, chairman of the Lexus National Dealer Advisory Council, said that the TX and related Grand Kluger "can't come fast enough" for dealers who cannot wait to get the cars on their showroom floors.
"The design and who the TX will attract is a much younger buyer than what we have now – younger buyers in their 40s and 50s with families – and those are buyers we need in our showrooms. This vehicle is going to do just that. It's everything we want it to be," Iacono said.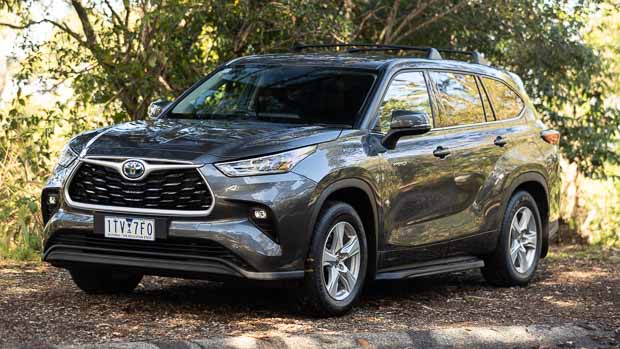 Toyota also shared some nuggets of information last year when they said that two new models would use a "semi-automated driving system" which will allow hands-free driving in certain conditions according to reports from Automotive News.
A spokesperson for Lexus Australia declined to comment on matters relating to the TX large SUV.
TX350 turbo petrol, TX500h and TX550h+ hybrids expected
Lexus has trademarked several variants for the new TX including the TX350, TX500h and TX550h+ which could mean that several different engines and powertrain options could be coming.
These will likely be a 2.4-litre turbocharged four-cylinder for the TX350, a 2.4-litre turbocharged hybrid or a V6 hybrid for the TX500h and finally a plug-in hybrid drivetrain for the TX550h+.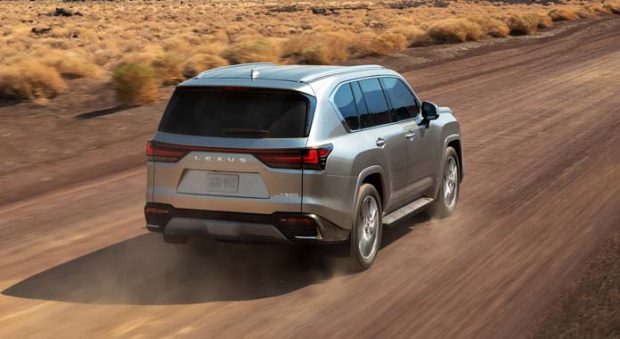 It's possible that a TX350 would have slightly higher outputs than the NX350's 205kW of power and 430Nm of torque.
The high number designations of the TX500h and TX550h+ suggest that these models could use a new, or adapted, V6 petrol-electric hybrid system with more than 230kW of power.
The TX550h+ uses the same 'hybrid plus' nomenclature as seen on the new Lexus NX450h+ plug-in hybrid that launched in Australia early last month.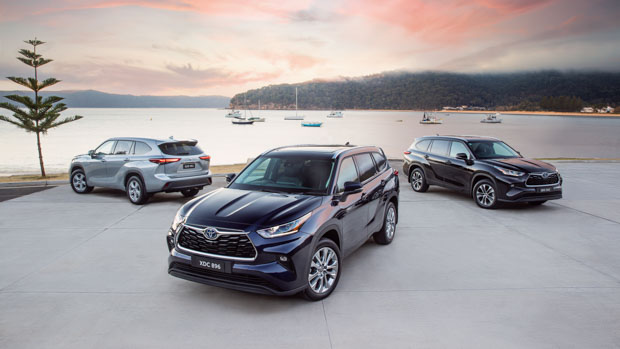 The upcoming Toyota Grand Highlander, which would likely be called the Grand Kluger here in Australia, could use the same powertrains.
TX will sit above RX L and beneath LX in Lexus lineup
The Lexus TX will slot in between the RX L and larger LX when it goes on sale sometime in 2023.
The current RX L which is sold in Australia measures in at 5000mm long, 1895mm wide and 1700mm tall, with a wheelbase measuring in at 2105mm.
The larger LX, based on the Toyota Land Cruiser, is 5100mm long, 1990mm wide and 1885mm tall, with a wheelbase of 2850mm, however it is a body-on-frame vehicle which is not purpose-built for seven seats.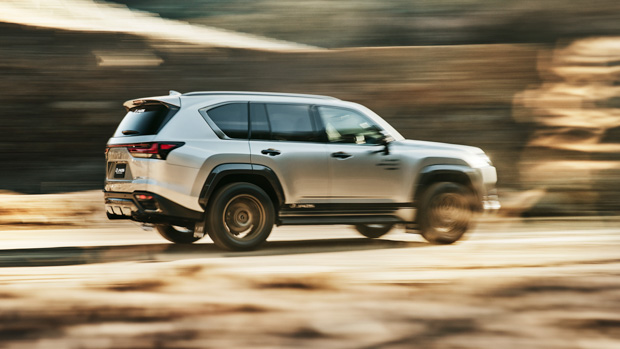 The upcoming TX could have a wheelbase in between these two, somewhere around a 2500mm figure, while overall length could push to at least 5050mm.
The TX will very likely fix a cramped third-row situation and offer real space even for adult occupants.
A larger minivan called the LM is available in some overseas markets with up to seven seats and is certainly a comfortable way to travel, especially if long distance.