While Kia has confirmed that a yet-to-be-revealed four-metre EV2 small SUV is set for 2025 production, its Australian arm warns that it's far from a sure thing for local showrooms.
Speaking to Chasing Cars at the recent launch of the three-row EV9 SUV, Kia Australia chief product planner, Roland Rivero, suggested that the smallest future model of Kia's expanding electric lineup mightn't cross the pond due to its country of origin.
"The [EV2 will] come out of the [Zilina] Slovakian factory," Rivero says. "We've been through a Slovakian factory experience with ProCeed and Sportage…and it's difficult.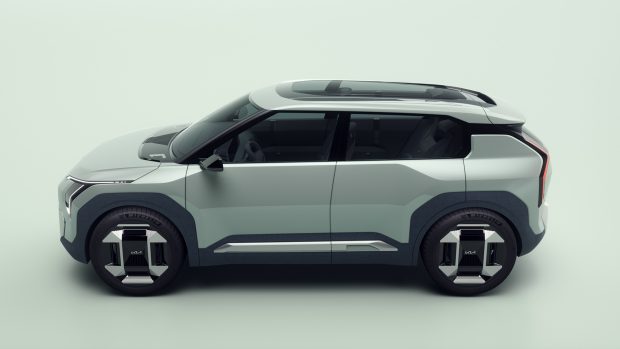 "Logistically, it's difficult. There's no free trade [agreement], so we have to pay a five percent tariff. And it then starts to offset all of the things you're trying to aim for with a product that's really meant to be cost effective."
Indeed, the yet-unseen four-metre long compact SUV would essentially sit in a potential local lineup as a price-driven entry point to the electric lineup to take on affordable electric hatchbacks like the MG4 and BYD Dolphin as well as small SUVs like the BYD Atto 3 and MG ZS EV.
Kia EV5 locked in, EV3 could follow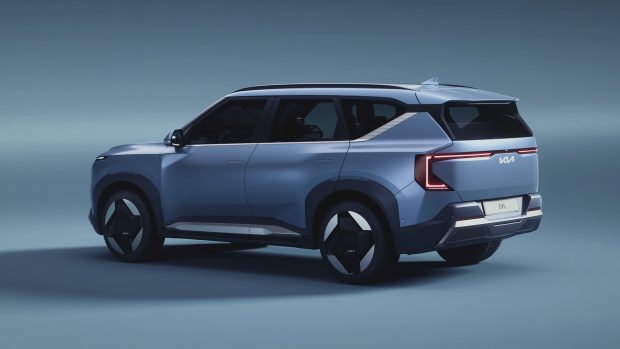 "There's a plan and desire to get to a respectable EV mix and by 2023 or 2031 we're planning to get to [an electric mix of] 20 percent," Rivero says. Indeed, Kia plans to sell one million electric cars by 2027.
"[Kia Australia] has got our hand up for as many EV products under the global planning strategy. But the EV2 might be one of the tougher ones [to secure for local release]."
Of the rest of the future lineup, the Tesla Model Y-rivalling EV5 midsize SUV is already confirmed for Australia while the smaller EV3, which shares the EV5's affordable 400-volt e-GMP architecture, now appears a very strong possibility for Australia.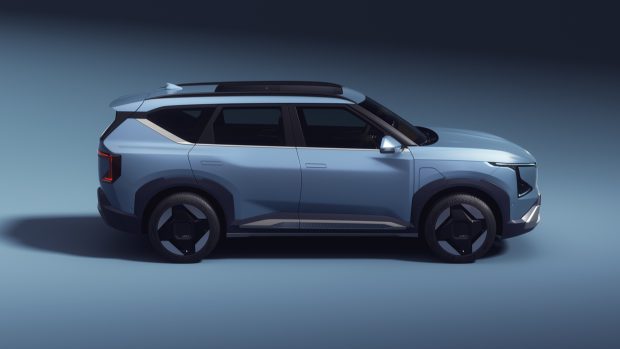 Both are slated for global 2024 production, with the EV3 and the radical Tesla Model 3-rivalling EV4 sedan both having been unveiled in concept forms in Seoul a few weeks back.
Model 3-rivaling EV4 sedan could come to Australia
So what are the chances of a local release of the EV4 sedan slated for 2025 production?
"Look at what the Tesla Model 3 has done [in terms of sales success]. There was probably a time when I was saying 'it's all about SUVs' and that the passenger car category and the small car category are dead.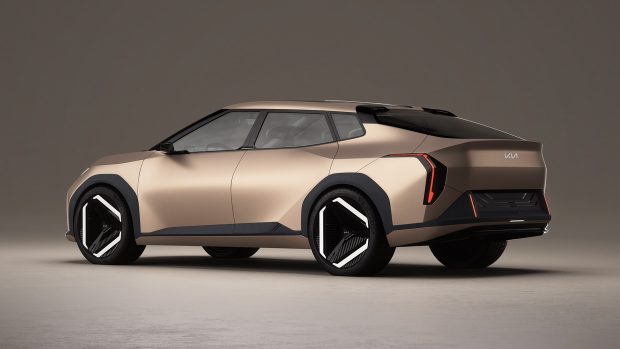 "[But] that's clearly [now] not the case. So we've definitely got some interest [in the EV4 sedan]."
Given Kia Australia's difficulties with Slovakian-sourced models, it's quite possible that the EV4 will be built in either China or South Korea or, as is the case with EV5, in both.
While the EV4 will use 400-volt architecture, it's unclear whether it will use FWD- or RWD-biased format, though it's reportedly capable of accepting either nickel manganese cobalt (NMC) or lithium-iron phosphate (LFP) battery types.