Initially unveiled in 2013, the Alfa 4C sports car marked the beginning of a new era for the Milanese marque. Since then, the marque has gone on to tickle the fancy of enthusiasts with cars like the Giulia and Stelvio Quadrifoglio with their wailing turbocharged V6 motors.
Built around a carbon fibre tub, the mid-engined 4C is a suitably exotic piece of kit, and Alfa has devised a special tribute to the famed 33 Stradale racecar-for-the-road of the 60s. That car has also been priced for Australia with only 15 examples set to arrives.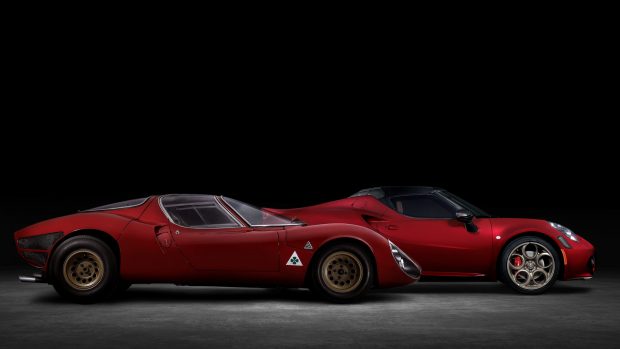 But what is special about this 4C? Firstly the name itself is so long it screams special edition, dubbed the 4C Spider 33 Stradale Tributo, in full.
In tribute to the 1967 Type 33 Stradale, this 4C wears the same Rosso Villa D'este paintwork as the race car-based road car and classic Alfa deep bronze five-hole rims. Within the tight cabin, the 4C sports Tobacco and Black leather-appointments for an Italian touch of class.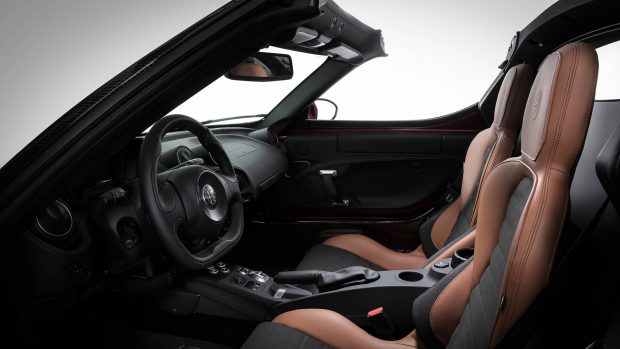 Alfa will produce just 33 units of this unique 4C, with all destined for North America. Each will have a unique, numbered plaque found on the interior.
This is otherwise a standard Alfa 4C underneath, though. As mentioned above, the 4C is built around a superbly stiff carbon fibre tub, with sophisticated suspension and a dry weight of 1,060kg for the Spider.
Notably, all 4C 33 Stradale Tributo examples will be spiders, with none of the lighter coupes available.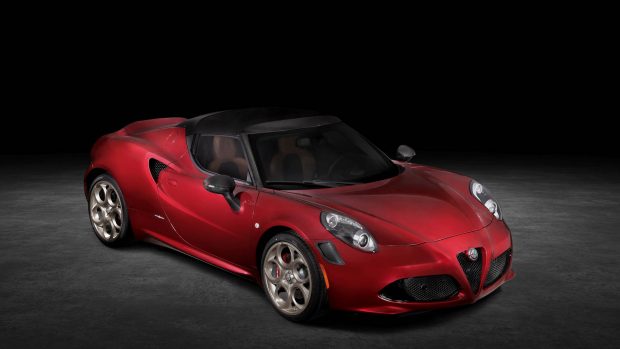 Power remains identical to the regular 4C, which gets its 177kW/350Nm worth of mojo from a mid-mounted boosty 1.75-litre four-cylinder engine. Naturally, the 4C is rear-drive only, with a six-speed dual-clutch 'box handling shifting duties.
Given all 33 examples are bound for North America, and will probably be snapped up, especially given the limited edition's reasonable price. Listing for US$79,995 – equivalent to AU$106,200 at the current rate – it's only around US$10,000 more than a regular 4C.
Of the special edition 4C, Tim Tuniskis, Global Head of Alfa Romeo said: "the 33 Stradale Tributo is an instant Alfa Romeo classic that passes the torch to the next generation of iconic Alfa Romeo vehicles".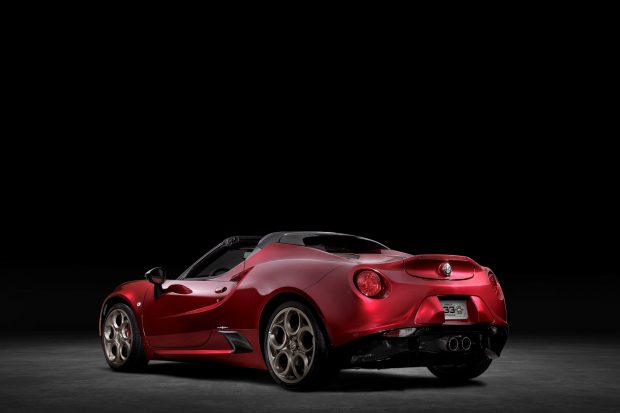 What this exercise does show is Alfa's willingness to draw on a rich history to create new models – be that with styling tweaks or more involved work, as seen with the Giulia Quadrifoglio GTAm.