The premium arm of France's PSA Group (Peugeot and Citroen) launched their first serious sign of attack against their German competitors at the Geneva Motor Show 2017 in the form of the DS7 Crossback. The Crossback is based on the same platform as the new Peugeot 3008, and is designed to compete against premium mid-size SUVs such as the Audi Q5, BMW X3 and Mercedes-Benz GLC.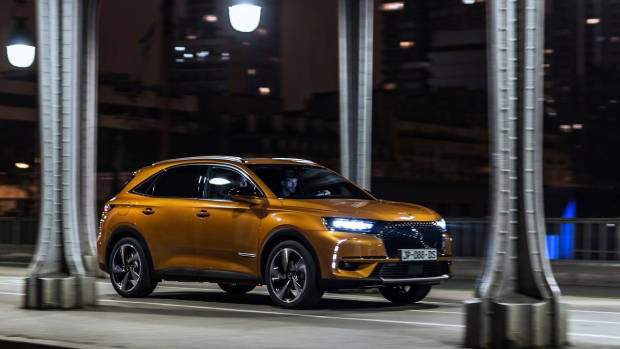 Being a PSA product, the DS7 Crossback is available with a number of different drivetrains, including two turbo petrol and two turbo diesel engines, with power outputs ranging from 97 to 150kW. The sole AWD variant utilises the company's E-Tense plug-in hybrid system accompanied to a 2.0 litre turbo petrol engine. Total output is reported at 225kW, and the electric motors act as the rear drivetrain – there is no driveshaft to impede on rear legroom.
Elsewhere, the DS7 takes the French brand to never-before-seen heights, including an interior that sets new heights for French interior design. There's no other way to say it: the DS7 Crossback interior is boldy French. Leather – or even quilted leather, or alcantara depending on trim level – is splashed out over the seats, dashboard and door trims to emphasise a premium feel with soft touch points everywhere. The jetfighter-like gearknob is accompanied by toggle window buttons and even a large rectangular clock on the dashboard. Bold is the word here.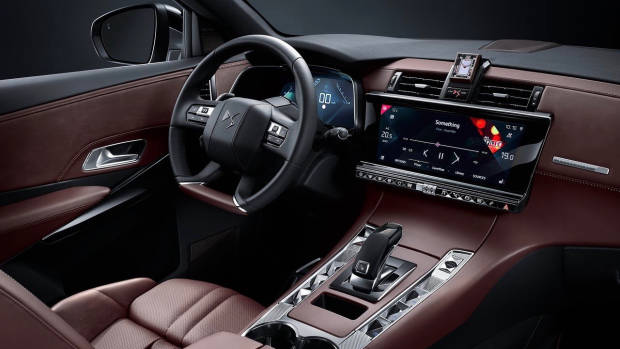 The dashboard is dominated by a huge 12-inch audio display with proper shortcut buttons at the bottom – finally for a PSA product – and keeping the jetfighter theme alive is the also-12-inch display in front of the driver. This display is capable of showing navigation information, as well as configurable driving displays and in particular one appears to have been stolen from a fighter jet.
While the interior of the DS7 Crossback is quite a standout, it is also quite a unique car to look at from the outside as well. While somewhat Audi Q5-like, especially at the rear, the DS7 features stunning detailing to set it apart from its competitors. The brand calls its rear detailing "hypnotic", and you're sure to not confuse it for a competitor. Mission accomplished on that front.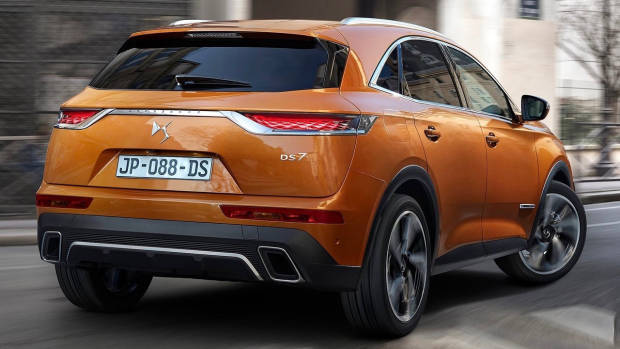 The DS7 Crossback is a significant car for the brand as the world's insatiable thirst for SUVs continues to grow. It is a car that could make or break DS worldwide, and the Australian arm of the company has confirmed that it has put up its hand for the car and is awaiting confirmation that they'll be able to sell it here. If they are able to, expect the DS7 Crossback to be on sale in Australia in the second half of 2018.
You can read up on our top ten predicted reveals at the 2017 Geneva Motor Show by clicking here.