Mercedes-Benz has confirmed to Chasing Cars that its new EQE midsize electric sedan will be released in Australia in the fourth quarter of 2022 – between October and December this year – in three distinct variants.
Unlike the brand's incoming, flagship EQS electric sedan, which will be available only in AWD EQS450 and AMG EQS53 trims, the E-Class sized EQE will offer buyers a noticeably broader spread of powertrains – and prices.
When it arrives in Australia, the EQE will slot between Mercedes-Benz's smaller EQA and EQB electric SUVs and the flagship EQS sedan. Later, an EQE SUV will be a crossover partner to the EQE sedan, while 2023's EQS SUV will serve in a similar partnership with the EQS saloon.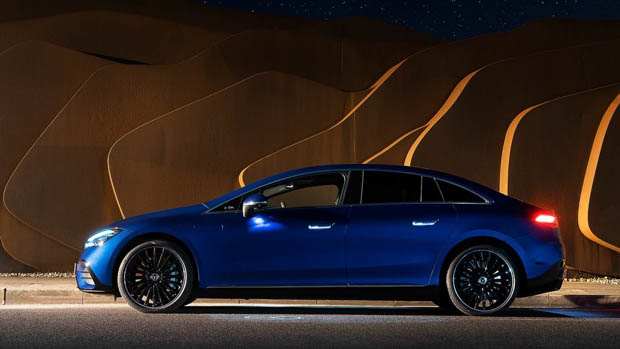 Three variants will be available for the EQE in Australia, including a single-motor, rear-wheel drive (RWD) EQE300 model.
RWD and AWD EQE models to be available in Australia
Chasing Cars understands global specifications for the entry-level EQE300 were still being finalised in March 2022, but that the sedan is expected to produce 180kW/475Nm from its single, permanently-agitated motor. More common in other markets will be a RWD EQE350 model that makes 215kW/530Nm.
An EQE350 will come to Australia – but unlike the RWD EQE300, our EQE350 will be a dual-motor AWD vehicle producing 215kW of power and an as-yet unspecified amount of torque.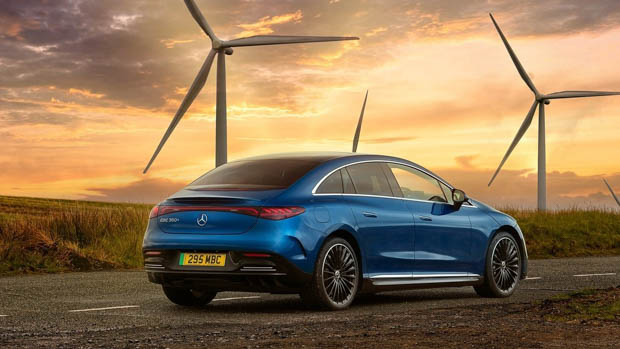 The range will be capped by an AMG EQE53 performance variant producing 460kW/950Nm in standard guise from its dual-motor AWD setup – or up to 505kW/1000Nm with an optional AMG dynamic package.
Those outputs will see the EQE53 positioned just below the flagship AMG EQS53 saloon that launches in Australia next week. That car produces 484kW/950Nm, or 560kW/1020Nm in optional dynamic-package form.
Several EQE powertrains will not come to Australia
The decision by Mercedes-Benz Australia to choose the EQE300, EQE350 4MATIC and AMG EQE53 4MATIC+ models for the local market means three other known EQE varieties have not been selected.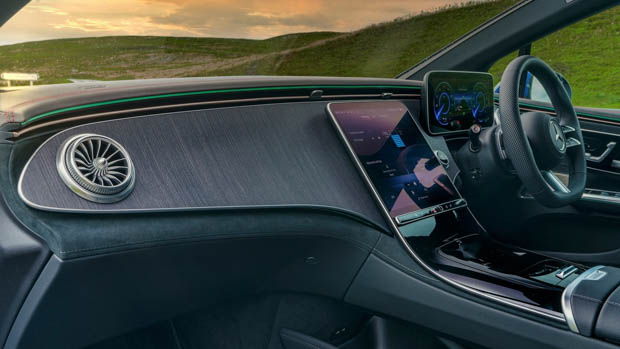 At this point, Australian buyers will not be given the choice of the RWD EQE350 (215kW) or AWD EQE500 (300kW), nor the lighter of two AMG trims – the EQE43 (350kW).
The approach in some ways echoes a similar move in the combustion-fuelled Mercedes-Benz lineup, where high-performance variants are now AMG-only.
Similarities can be drawn between the comfort-specification Benz-badged EQE500 and the petrol-powered, six-cylinder E450 E-Class – both of which are not, and will not, be sold in Australia.
In the combustion lineup, E-Class buyers seeking six-cylinder (or eight-cylinder) power only have the choice of a harder-edged E53 or E63 from AMG.
EQE battery size, range and efficiency
The 4Matic variants (dual-motor all-wheel drive) will have a 90.6kWh battery pack fitted underneath the floor.
It is uncertain what size battery will be available for the single-motor variant – the EQE300. It could be the same 90.6kWh battery as fitted to the other two models, but to keep costs down, Mercedes-Benz may choose to fit a smaller lithium-ion battery to the EQE300.
Either way, the rear-drive EQE is expected to be the most frugal, with a WLTP range of about 545km, implying consumption of around 17kWh/100km.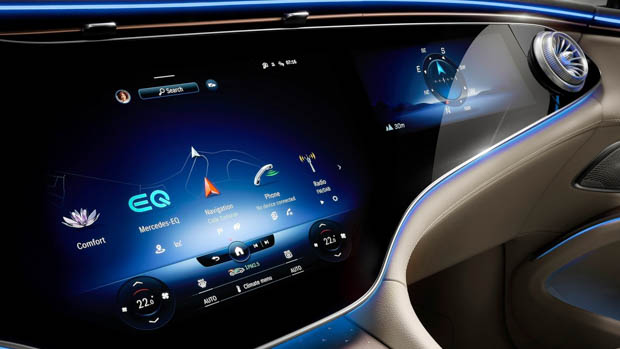 At the other end of the lineup, the EQE53 is expected to give buyers a range of 444km with consumption of 20.4kWh/100km.
The EQE will also be one of the first Mercedes-Benz models to use the MBUX Hyperscreen which incorporates two 12.3-inch screens with a 12.8-inch portrait screen to create a mother-of-all entertainment units in the dashboard. The feature will debut in Australia shortly on the EQS sedan.
Pricing and specifications will be revealed closer to the EQE's on-sale date.
With additional reporting by Zak Adkins