The first-ever Ford Mustang to break out from the coupe and convertible form factors this badge is known for is called the Mustang Mach-E – and in a move that stretches the boundaries of what a Mustang can really be, it's a battery-electric midsize SUV that will compete head-to-head with the Tesla Model Y.
This is a new reality, though, and there isn't much we can do but embrace it. The Mach-E certainly looks exciting, far from blobby and unpleasant there are some exquisite exterior details. It's broadly more interesting to look at than this American brand's similarly-sized combustion crossover – the Ford Endura, an SUV that was recently dropped from the Australian range.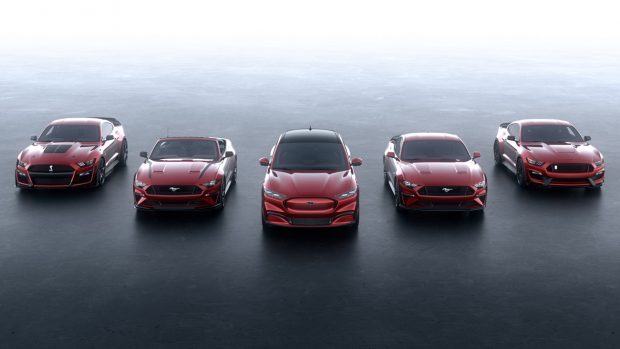 The interior of the Mach-E is also all singing and dancing with technology. A substantial 15.5-inch portrait touchscreen runs the latest Ford SYNC infotainment system that mirrors smartphone control layouts, ditching clunky menus. There's even machine learning with the capability to learn your schedule – which is all a little bit big brother.
Inside there is also the option of a premium Bang & Olufsen stereo, signature Mustang double-cowl instrument binnacle and a fixed panoramic glass sunroof which, Ford claims, offers far better solar insulation than any Tesla model. Not bad if you live in a hot country like Australia.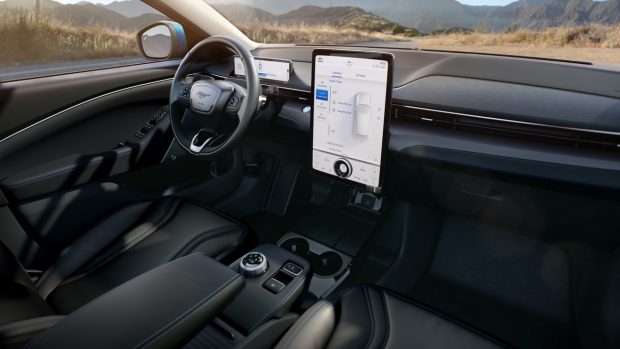 The design, too, is sleek, minimal and airy, without the cocooning cockpit you'd find in the Mustang coupe, the Mach-E SUV prioritises occupant comfort and entertainment over driving thrills.
Or at least, you might think that. But you'd be wrong, because with dual motors and all-wheel-drive, the Extended-range Mustang Mach-E GT Performance will offer outputs of 342kW and 850Nm, so it should be good for a standard sprint time around 3.5 seconds.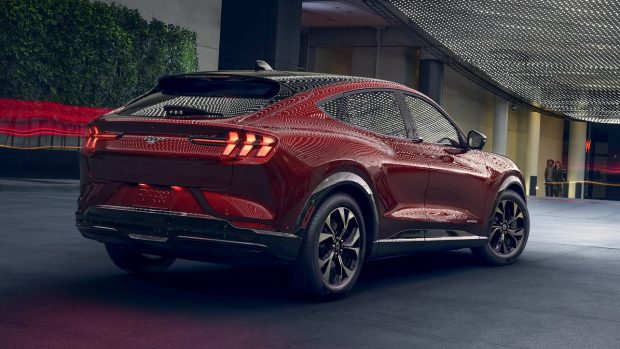 Exact power for the flagship model is still to be confirmed, as is the range. However, the more conventional models have just completed their EPA range testing procedure, and Ford's estimates rang close to true.
Starting with the gutsiest Extended-range AWD Mach-E with 258kW/580Nm outputs, the EPA verified the marque's claim of 434km (270 miles). With only a single motor and rear-drive, the Extended-range's 98.8kWh lithium-ion battery travelled 482km in the EPA testing procedure.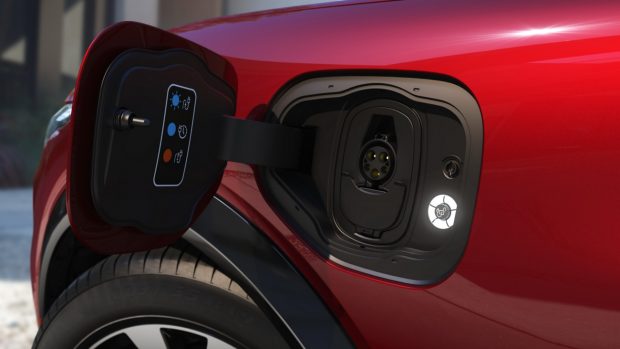 Mustang Mach-Es equipped with the smaller 78.8kWh battery pack still offers an impressive range, certified at 370km for the RWD car, and 340km for the AWD. These range figures are difficult to compare with European WLTP results, though.
Unlike the NEDC protocol – which is generally more optimistic that WLTP by a consistent figure – the quoted difference between WLTP and EPA ranges is more varied. For the Porsche Taycan Turbo, the EPA result is 323km; WLTP is 450km. However a Standard Range 2020 Tesla Model 3 is rated at 408km in the EPA test, and 402km in WLTP procedure.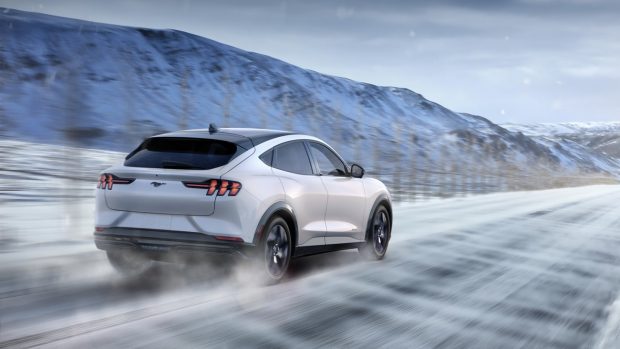 We will have to wait for the Mach-E to go through the WLTP testing procedure to compare numbers, but regardless of what that indicates a real-world range of over 400km should be possible with the Extended range battery pack, and that sounds pretty good to us.
Ford has also made fast-charging possible at up to 150kW, for a 10-80 per cent fast charge time of under 40 minutes. Charging at home with a Ford Wallbox will see an increase of range at a rate of 51km each hour. To accompany the influx of electric Mustangs, Ford has trained up 2,100 dealerships with 3,500 technicians certified to work on the new technology.
It is still unlikely that Australians will see the all-new Mach-E on our shores, though reports suggest that right-hand drive vehicles are going into production for the UK market. If it does arrive, the US$42,985 entry price will make the Mach-E a compelling option for around AU$60,000 at the current conversion rate.