Toyota Motor Corporation's (TMC) self-imposed slowdown on its production in Japan could trigger more delays for the RAV4 midsize SUV in the coming months.
Production in Toyota's Japanese factories will be scaled back by around 20 percent in April, 10 percent in May and five percent in June, according to a report released by Reuters.
The potential impact on the Australian supply of Toyota vehicles is yet to be determined, but the list of Japan-sourced models sold here includes the RAV4 midsize SUV, Corolla small car and Land Cruiser 300 Series four-wheel-drive.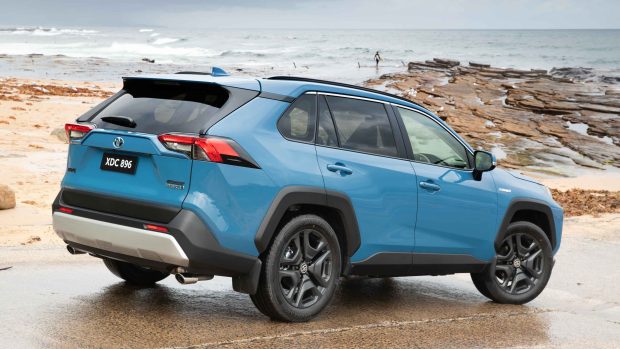 Speaking to union members last week, CEO Akio Toyoda announced the "intentional cooling off" period would slow production to prevent the exhaustion of semiconductors and other parts from suppliers.
One TMC spokesperson told Reuters that vehicle output would remain high as the now reduced plan was designed to make up for previously lost production.
A spokesperson from Toyota Motor Corporation Australia did not provide information on specific vehicles but told Chasing Cars it was working to lessen the effects of the production changes.
"We are continuing to work with our global production team to minimise any impact on Australian customers from this evolving situation, which is affecting carmakers around the world. We thank our customers again for their patience," they said.
No end in sight for RAV4 delays
Australian buyers of the RAV4 have been forced to contend with average wait times of over 12 months, as Toyota struggles to meet the strong demand for its midsize SUV.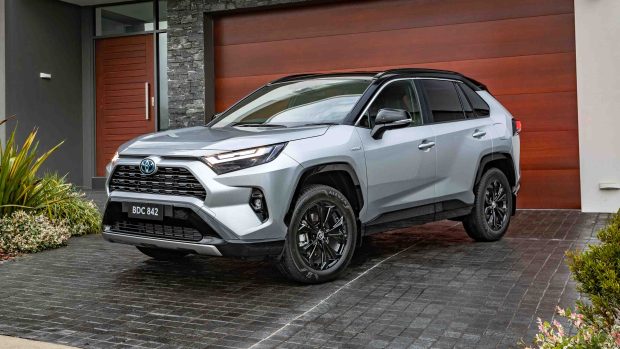 This compares with average wait times of six months for its Kia Sportage rival, while the Mazda CX-5 has enjoyed a healthy supply of stock to Australia which saw it outsell the RAV4 in January before the Toyota tripled sales the following month.
The wider industry has been contending with a crippling shortage of semiconductors and other parts since the beginning of the Covid-19 pandemic but it's understood that recent complications brought on by Russia's invasion of Ukraine have only worsened the situation.
Toyota RAV4 2022: prices in Australia
All prices listed are before on-road costs.
GX 2WD petrol: $34,400
GX 2WD hybrid: $36,900
GXL 2WD petrol: $37,950
GX AWD hybrid: $39,900
GXL 2WD hybrid: $40,450
XSE 2WD hybrid: $43,250
Cruiser 2WD petrol: $43,250
GXL AWD hybrid: $43,450
Cruiser 2WD hybrid: $45,750
XSE AWD hybrid: $46,250
Cruiser AWD hybrid: $48,750
Edge AWD petrol: $50,200
Edge AWD hybrid: $52,700