Coming soon to a Volvo near you is the company's first super-SUV.
It's not a full-blown Polestar model but the Volvo XC90 T8 with Polestar Performance Optimisation is as close to a Polestar XC90 as you can get.
What happens is Polestar division take a standard XC90 T8 and amp up the power, torque, gearing and steering to create this gorgeous sleeper.
The final product is a 320kW, 680Nm hybrid SUV. That happens mostly by tuning the petrol engine that drives the front wheels.
The supercharged and turbocharged two-litre petrol is boosted to 249kW and 440Nm by Polestar – that's 14kW and 40Nm better the normal T8 (or T6).
An electric motor rated at 65kW and 240Nm drives the rear wheels.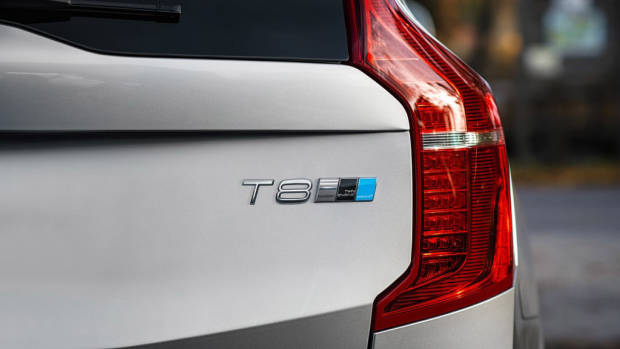 Before you tell me my maths sucks, those numbers don't add perfectly to give the total output above. In hybrid land, that's not how it works.
The T8 Polestar will sprint to 100km/h in 5.5 seconds – 10% quicker than a standard T8.
Fuel consumption stays at a miserly, official 2.1L/100km. The electric range is also held steady at 43km.
Realistically if you push this super-SUV faster that range will drop.
But it's worth going for the T8 hybrid simply because you want the fastest XC90 – the torque surge from the electric motor makes this faster than the petrol-only T6.
Australian pricing and availability is still forthcoming. We'll let you know.