Twelve years after the launch of the original Volvo XC90, the second-generation full-size Swedish SUV has arrived in Australia priced from $89,950.
The XC90 is the first model to launch in Australia that makes use of Volvo's harmonised global trim strategy, with a trio of variants known as Momentum, moving up to Inscription, and finally to a sporty R-Design flagship.
There are three engines and with the two most conventional motors you can choose any of the three trim lines. The most powerful XC90, a petrol-electric version called the T8, can only be had as an R-Design. The XC90 T8 becomes the most expensive Volvo in the range, listing at $122,950.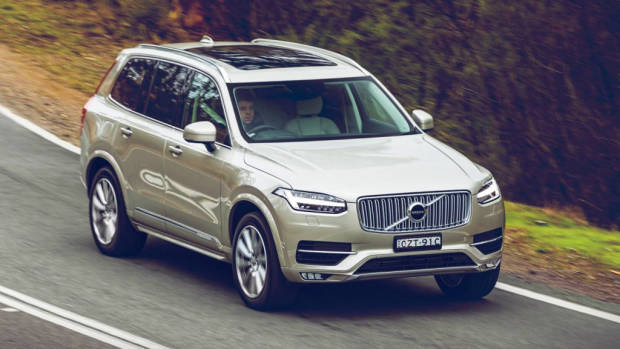 All three powerplants are based on a two-litre displacement, though buyers will recognise the familiar Volvo engine names. There's still a D5 turbo diesel, though it is a four-cylinder these days producing 165kW of power and 470Nm of torque. This model will be the volume seller here, with consumption falling from 8.8L/100km in the old shape to an impressive 6.2L/100km.
A non-electrified petrol will take the form of the T6, which is a twin-turbocharged unit making 235kW of power and 400Nm of torque. Consumption betters that of the old diesel, returning an official combined figure of 8.5L/100km.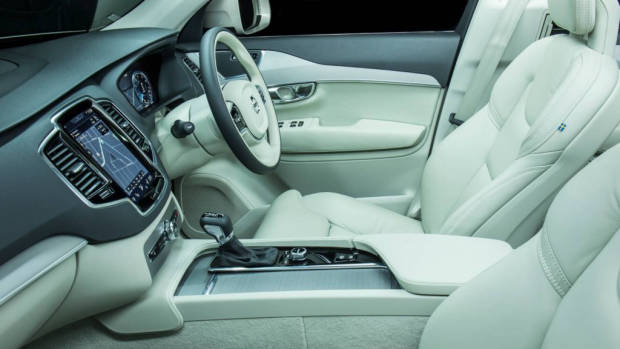 Finally, the most modern of engine choices—the T8 twin-engine—has a system output of 235kW plus 65kW, and 400Nm of torque coupled to an additional 240Nm, while the combined fuel economy is a score of 2.1L/100km.
All three motors send power to all four wheels as standard, through a new eight-speed single-clutch automatic gearbox.
2016 Volvo XC90: Australian price
D5 diesel
XC90 D5 Momentum: $89,950
XC90 D5 Inscription: $96,950
XC90 D5 R-Design: $97,950
T6 petrol
XC90 T6 Momentum: $93,950
XC90 T6 Inscriptoin: $100,950
XC90 T6 R-Design: $101,950
T8 twin-engine petrol hybrid
XC90 T8 R-Design: $122,950