Huge, 25% price cuts have been handed down to boost sales of the petrol-only Nissan Patrol V8. Though the new-shape Patrol has not discontinued the 18-year-old diesel Patrol that it retails alongside, Nissan's flagship truck is petrol only due to the brand's focus on the American and Middle Eastern SUV markets which favour gasoline.
For late 2015, the Nissan Patrol V8 will be priced from $69,990, down more than $23,000 on the previous list price.
Nissan have found themselves stuck between a rock and a hard place with their two Patrols: the old Y61 model is diesel but agricultural and low-tech. The new Y62 Patrol is a premium offering, but it is unable to compete with the segment-leading Toyota LandCruiser 200—of which 95% of sales are for the turbodiesel V8.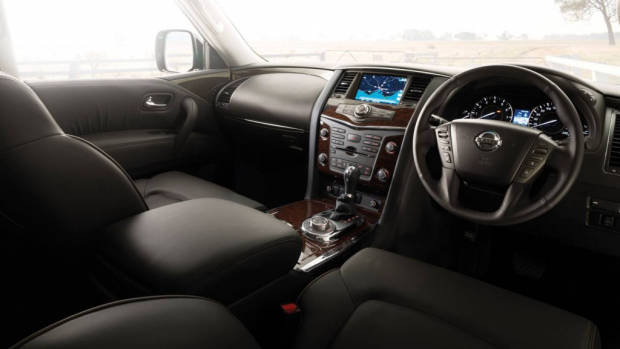 There is a secondary motive to the Patrol's price cuts: Nissan is making headroom for the new Infiniti QX80, Nissan's high-end version of the Patrol: the Lexus LX570 of Patrols, if you will.
Along with the price changes, the Patrol V8's base ST-L spec has been discontinued. The new floor of the range is the Ti ($69,990), comparable to a Toyota LandCruiser 200 VX. The Ti kicks off with off-road monitoring systems, a tyre pressure monitor, leather seats, satellite navigation with traffic alerts, an around-view monitor, and room for eight.
Details are scant about additional features for the flagship Ti-L ($86,990), though it is slated as comparable to the LandCruiser 200 Sahara—though that model in petrol lists for a much weightier $110,990. The Ti-L has room for seven.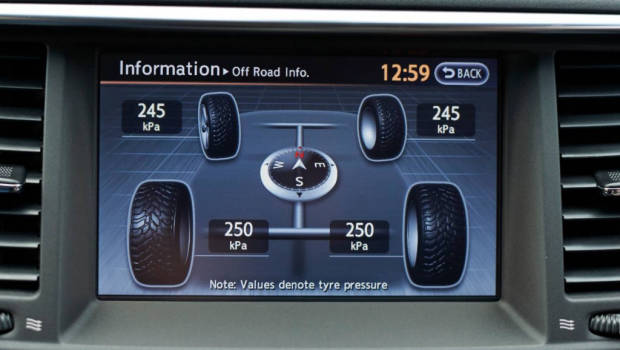 The aggressive new pricing puts the Patrol Ti about $3,000 less than the smaller and less luxurious Toyota LandCruiser Prado V8 (watch our review here).
All Patrol V8s share a 5.6-litre petrol eight-cylinder making 298kW of power and 560Nm of torque, returning a fuel consumption figure officially rated at 14.5L/100km. Diesel buyers can also pick up the old-shape Y61 Patrol which make use of a three-litre turbodiesel four-cylinder.
The Patrol V8 benefits from the myNissan capped price servicing programme, effective for three years or 100,000 kilometres. Three years of roadside assistance is also bundled as standard.
Nissan Patrol V8 2015: Australian price
Nissan Patrol V8 Ti: $69,990 (down $23,400 from $93,390)
Nissan Patrol V8 Ti-L: $86,990 (down $27,500 from $114,490)