Toyota has begun the teaser process for its all-new 12th-generation Toyota Corolla sedan ahead of its debut on November 15th. Due to be based on the same TNGA platform as the new Corolla hatchback and feature new drivetrains and a vastly more modern design, the new Corolla sedan is "at least a year away from local sales", according to Toyota Australia.
Just a single teaser image has been released of the new Corolla sedan so far, one that shows off the car's front-end. Interestingly, it differs from the hatchback version, which could mean a slightly different front design for the sedan version in Australia.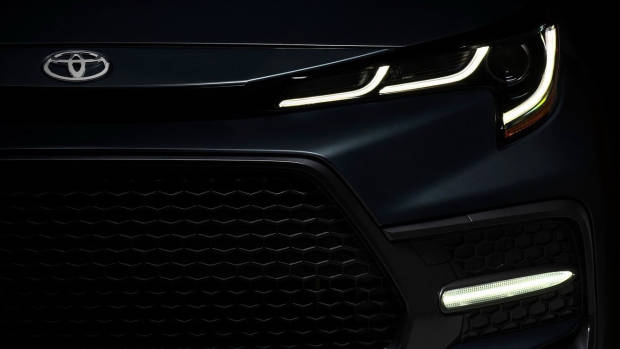 The front of the new Corolla sedan features three seperate LED daytime running lights in each headlight, as well as redesigned LED foglamps and a new front grille.
Clearly related to the new Corolla hatchback, the new Toyota Corolla sedan features the same low slung front end as the hatchback with aggressive LED headlights with LED daytime running lights, although the badge and front foglamps, as well as the lower air intake, are styled differently to give more differentiation from the hatchback.
What's not yet known is where the Corolla sedan will be built for Australia. Currently, the Corolla sedan is built in Thailand though the current model is expected to soldier on there for at least another year.
The new Corolla hatchback went on sale in Australia three months ago priced from $22,870 plus on-road costs.
Given that the new Corolla sedan will share its architecture with the Corolla hatchback, Toyota Australia is expected to offer the same two drivetrains as the hatch – a 125kW 2.0-litre petrol variant, and a 90kW 1.8-litre hybrid matched to CVT automatic transmissions. A six-speed manual may be offered in the entry level version of the sedan, as it is in the hatch.
Toyota Australia has confirmed that the new Corolla sedan will be offered locally, though cannot confirm specific timing, only suggesting a 2020 local release. Like the Corolla hatchback, the new sedan is expected to be more premium, sportier and more efficient than the car it replaces and will likely be priced higher than the current model's $21,490 plus on-road costs.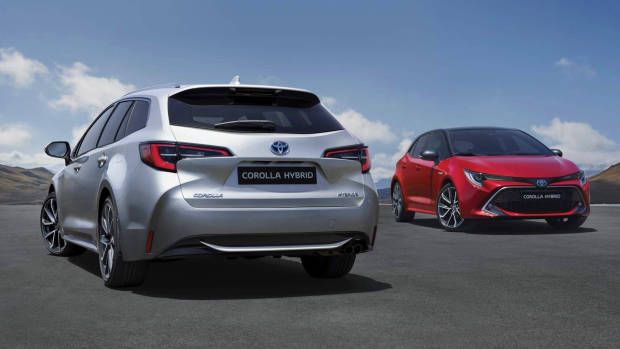 Stay tuned to Chasing Cars for the latest Toyota news and reviews.