Mercedes-AMG has raised the price of the 2021 G63 large SUV by over $30,000 with a new price tag of $289,900, before on-road costs.
The cost was bumped up from $259,234 in March this year with Ryan Lewis, the media relations & product communications manager at Mercedes-Benz, pointing to supply issues as the reason for the increase.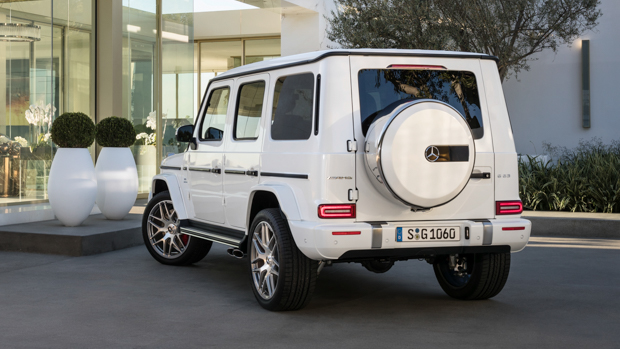 "Due to global demand it has been necessary to increase the price of the Mercedes-AMG G63 to ensure its ongoing availability in the Australian market," he told Chasing Cars.
"Pricing and specification of vehicles is reviewed from time to time, and any adjustments are individually applied based on different factors."
The news also comes as the German automaker prepares to welcome the G400d into the G-Class line up which is still very expensive but significantly cheaper with a price of $233,900, before on-road costs.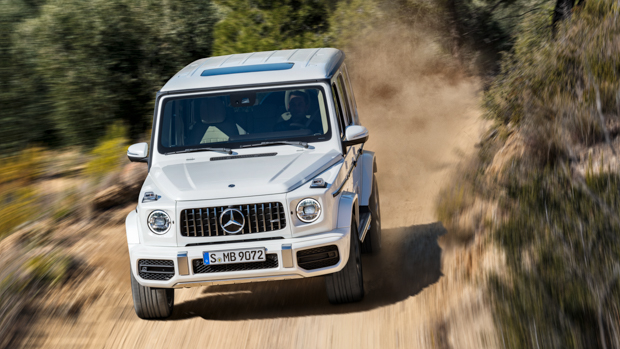 For that extra cash, the AMG G63 fits a monster twin-turbo four-litre V8 between the shock towers, making 430kW of power and 850Nm of torque.
The engine is paired to a nine-speed torque-converter automatic and an all-wheel-drive system that appears to bend physics to accelerate from 0 to 100km/h in 4.5 seconds – despite its enormous 2,560kg kerb weight.
Being a V8 engine, the G63 makes an incredible noise but Mercedes-AMG have also thought to fit an adjustable exhaust system so you can stay on good terms with your neighbours.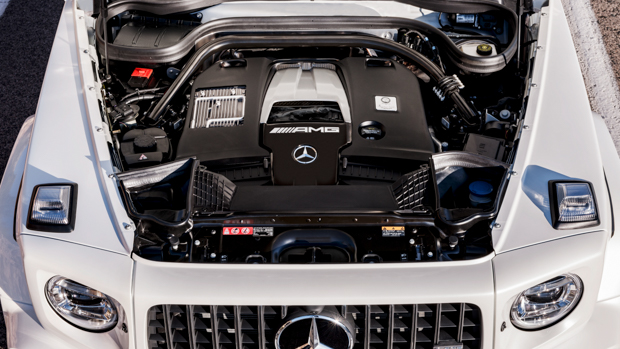 Mercedes-AMG has also given the G63 a healthy spec bump over its cheaper sibling, with a full Nappa leather upholstery, door panels and steering wheel, with leather also fitted across the dash and the roof liner uses a microfibre material.
Both the front and outboard rear seats gain heating along with other, quite rare features, such as a digital TV tuner. Features available in the G400d such as the twin 12.3-inch displays also carry over to the G63.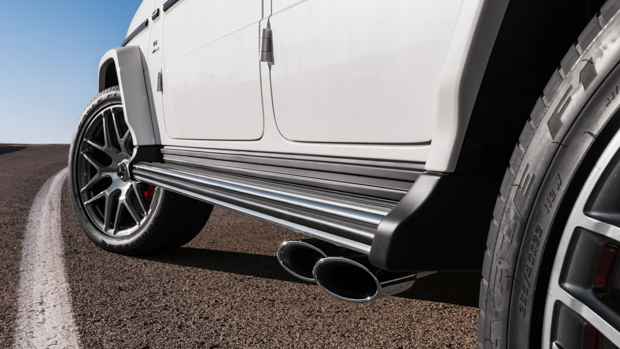 From the outside, there is no question that the AMG G63 is the more special of the bunch, with boxy, flared exterior panels and 21-inch, five-spoke alloy wheels sitting at each corner.
While the price rise may be substantial, Stuttgart's most flamboyant model retains a road presence matched by little else with enough capability to take you almost anywhere – very quickly.
Mercedes-Benz/AMG G-Class 2021: prices in Australia
All prices listed are before on-road costs.
Mercedes-Benz G400d: $233,900
Mercedes-AMG G63: $289,900