The future styling theme of all future Infiniti products is to be previewed at the 2018 North American International Auto Show in Detroit with the brand showing a new four-door GT concept car dubbed the Q Inspiration Concept. The Q Inspiration Concept is a big moment for the brand and signifies the desire for new product for the brand in the future.
Following the reveal of new Infiniti products such as the updated Q50 mid-size sedan, facelifted QX80 large SUV and all-new QX50 medium SUV, the Q Inspiration Concept also shows a possible future flagship large sedan for the brand that is larger than the current Q70. The Q Inspiration Concept also appears to be a four-door coupe.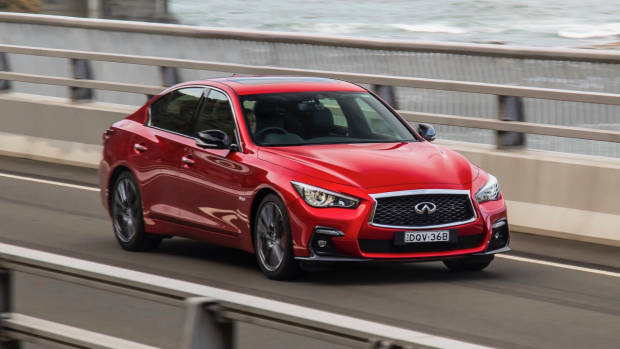 "We aim to take traditional sedan architecture to its next stage of evolution. The Q Inspiration offers an alternative form; something more flowing in appearance and muscular in stance, with an unusually long and balanced cabin" according to Karim Habib, Infiniti's Executive Design Director.
"Experimenting with new proportions in an established segment with the arrival of smarter, compact powertrains, the Q Inspiration features a shorter hood and elongated body, with all the benefits to interior wellbeing, comfort and space that this layout entails." said Mr. Habib.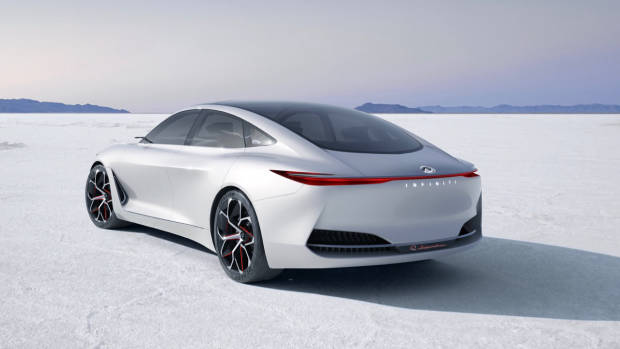 For now, just one picture of the Q Inspiration Concept has been released but even from this photo, we're able to gather some of the finer details about the car. Featuring a low-slung sloping roofline, the Q Inspiration Concept clearly has influence from other four-door coupe products such as the Mercedes-Benz CLS. Whilst we aren't able to see the front end as yet, the side features a functional air intake towards the front wheels and tasteful brushed chrome inserts.
The roofline is low, and the rear window extends what is seemingly a full-length piece of glass. The rear end is very sleek, with a massive rump, huge haunches and long LED tailights to give the car a sporty look. The lower rear end features a lower apron section with a tasteful Q Inspiration badge in the centre. A lack of exhaust pipes suggests that the Q Inspiration Concept may be a hybrid or even a fully-electric car.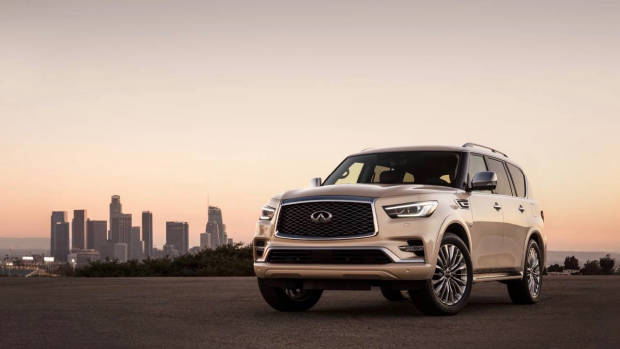 Whilst the Q Inspiration Concept may not translate directly to a production Infiniti model, it does show that the brand is attempting to expand its lineup in the future beyond the current products – something sorely needed for the brand in Australia. This includes actual product, but drivetrains as well – the brand needs to be serious about electrification to be taken seriously as a luxury brand.
We'll know more about the Infiniti Q Inspiration Concept when the North American International Auto Show starts on January 13th of this year.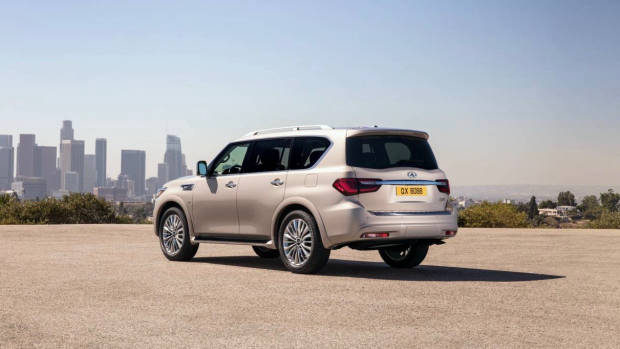 Stay tuned to Chasing Cars for news and reviews regarding the Infiniti brand.