Not even a year after the mid-life update for Infiniti's mid-size sedan was launched, the Japanese company has launched another update aimed at simplifying the range and adding extra value. The 2019 Infiniti Q50 sedan and Q60 coupe are on sale now in Australia with revising pricing and lineups.
Priced from $54,900 plus on-road costs, the 2019 Infiniti Q50 Pure now offers a turbo V6 option, whilst the top spec Red Sport pricing has been cut by $5,000. The Q60, on the other hand, has received a $4,000 price cut at the top of the range and more equipment on each model.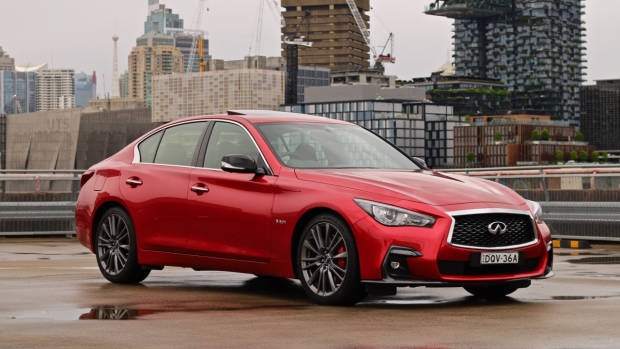 "Globally, INFINITI changed its grade names last year, so we've taken the opportunity to align with these at a local level for two of our most popular name plates, Q50 and Q60," said Infiniti Cars Australia managing director, Guy Street.
"With customers our main priority, by simplifying the range it will make it easier for them to understand the grade walk.
"We've also been able to reposition our pricing making the value equation – given the abundance of standard equipment we offer on our vehicles – very enticing for premium car buyers."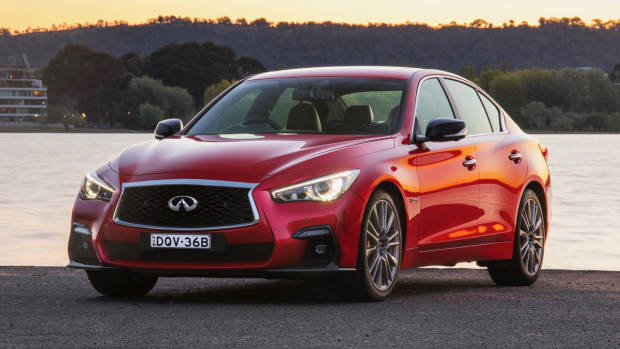 A price and spec readjustment more than a significant facelift, the realigned Infiniti Q50 range has culled the AWD hybrid Sport model, whilst the 224kW/400Nm 3.0-litre twin-turbo V6 can now be had in the entry level Pure model. The Pure continues with a 155kW/350Nm 2.0-litre turbo that's priced from $54,900 plus on-road costs, whilst the turbo V6 option is priced $4,000 above that at $58,900.
The Pure gets the company's steer-by-wire steering system, as well as LED headlights with automatic high beam, a 360-degree parking camera, lane keep assist and moving object detection are standard equipment. Autonomous emergency braking is, disappointingly, still unavailable on the Pure – odd considering Infiniti's push for more technology across its range of cars.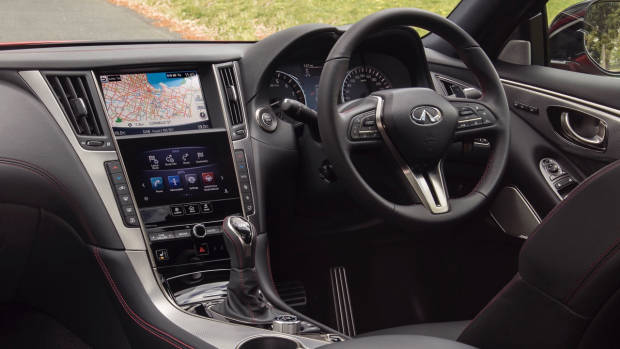 Above the Pure is the Sport, which adds – among other things – AEB, adaptive cruise control, lane departure warning, blind-spot monitoring and rear traffic alert. The Sport is available with the same 3.0-litre turbo V6 as the Pure, or a 264kW/564Nm 3.5-litre V6 electric hybrid drivetrain combination. The hybrid Blue Sport is priced at $70,900 plus on-road costs. The top of the Q50 range remains the Red Sport with an uprated 298kW/475Nm tune of the turbocharged V6 engine, though it is now $5,000 less expensive at $74,900 plus on-road costs.
The Q60's range remains just the 2.0-litre turbo Pure and 3.0-litre turbo V6 Red Sport. The Pure's price has been increased by $1,000 to $63,900 plus on-road costs thanks to new equipment including a 360-degree parking camera, a sunroof and adaptive front lighting as standard. The Red Sport's price has been cut by $4,000 to $84,900 plus on-road costs and it also receives new 20-inch alloy wheels.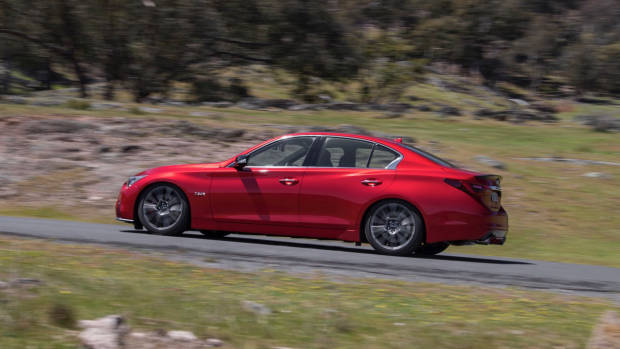 2019 Infiniti Q50 and Q60 pricing (plus on-road costs):
Q50 Pure 2.0t: $54,900
Q50 Pure 3.0t: $58,900
Q50 Sport 3.0t: $64,900
Q50 Sport hybrid: $70,900
Q50 Red Sport: $74,900
Q60 Pure 2.0t: $63,900
Q60 Red Sport: $84,900
Options:
Electric sunroof (Q50 Pure): $1,900
Metallic paint: $1,500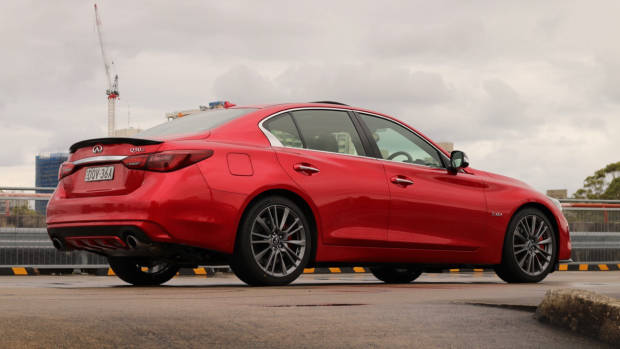 Stay tuned to Chasing Cars for more Infiniti news and reviews.