Hyundai Australia has confirmed the 2024 pricing and specification for its Ioniq 6 electric fastback sedan, with pricing now starting from $65,500 before on-road costs.
The price of entry has therefore dropped by $8500, putting the Ioniq 6 now much more in line with key electric rivals such as the Tesla Model 3 and the Polestar 2.
But there is a catch: the cheaper entry model, simply called Ioniq 6, uses a smaller battery as standard, along with a less powerful RWD motor than the old base model…which now becomes the mid-spec car.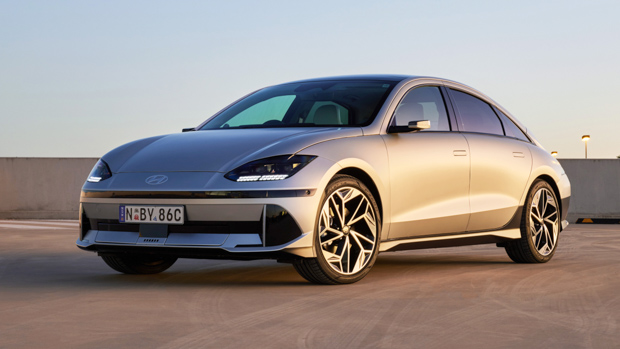 Hyundai has done some mixing around for its 2024 Ioniq 6 lineup, with the eponymous Ioniq 6 now the base version, followed by the Dynamiq as the mid grade and Epiq as the flagship.
While the base model is RWD-only, 2024 will mark the first time Hyundai will allow Aussie Ioniq 6 buyers the choice of RWD or AWD for the higher Dynamiq and Epiq grades.
The base Ioniq 6 grade can be specced with either a 53kWh battery or the long-range 77.4kWh battery that is standard on the higher grades.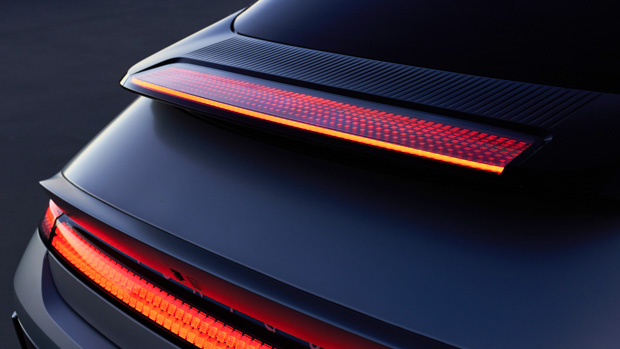 These changes have been made possible in part due to better supply. So far in 2023, Hyundai has delivered 468 examples of the Ioniq 6 to Australian buyers. By comparison, Tesla has delivered 15,718 Model 3s in the same period.
Hyundai's local arm expects good levels of supply for both Ioniq 5 and Ioniq 6 models right into 2024. The updated Ioniq 6 is available to purchase now through the Hyundai website.
Ioniq 6 cheaper thanks to available smaller battery
New to the Ioniq 6 lineup is a new base grade, simply called 'Ioniq 6', which uses a smaller 53kWh battery pack and rear-wheel drive to deliver 111kW of power and 350Nm of torque.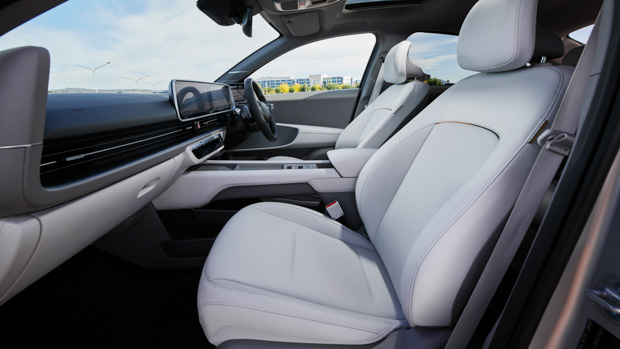 This new base grade has a claimed WLTP range of 429km and is now on sale for the lowest price yet for an Ioniq 6 – $65,500 before on-road costs – positioning the model not too far off the Tesla Model 3 rear-drive that currently costs $61,900 before on-road costs.
If range anxiety may be on your mind, the base Ioniq 6 can also be specced with a larger 77.4kWh extended range battery that will allow owners to travel up to 614km (WLTP). It's priced from $71,500 before on-road costs.
Other changes for Ioniq 6 for 2024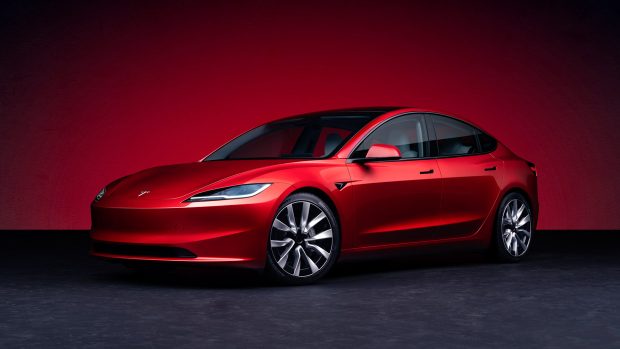 All Ioniq 6s for 2024 now include a battery condition system as standard that can activate in cold climates for improved DC charging. This software can also automatically preheat the battery when a charging destination is set through the onboard satellite navigation.
Cabin heating for the Ioniq 6 will be thanks to a new heat pump that uses wasted heat from other energy sources in the vehicle to warm the cabin.
The remainder of the Ioniq 6 range, including current powertrains for all-wheel drive, remain the same for 2024.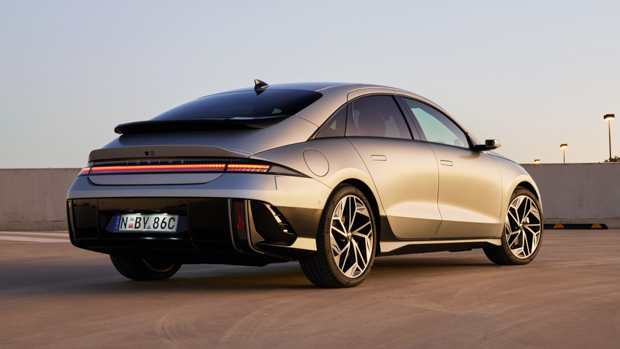 Key specifications of the 2024 Ioniq 6
Standard equipment for the Ioniq 6 base grade includes the following:
12.3-inch instrument cluster
12.3-inch infotainment touchscreen
18-inch alloy wheels
Wired Apple CarPlay and Android Auto
Six-speaker sound system
Wireless phone charging
Dual zone climate control
LED headlights, tail lights and daytime running lights
10-way power driver's seat
Ambient lighting
Smart key
Four USB ports
V2L function for inside use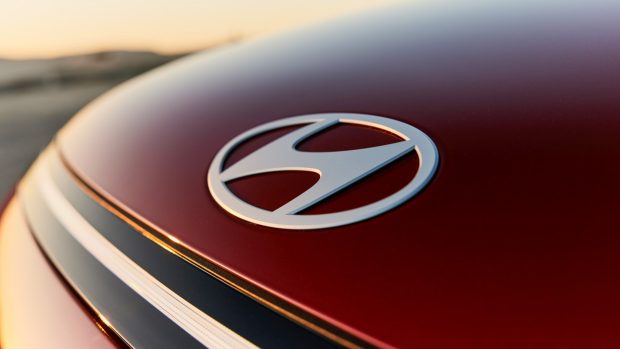 The Dynamiq adds:
20-inch alloy wheels
Pirelli P Zero tyres
Heated front seats
Head-up display
Eight-speaker sound system
Leather appointed seats
10-way power passenger seats
Alloy pedals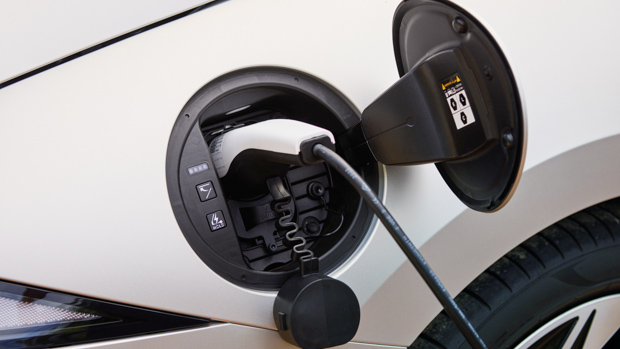 The Epiq grade adds:
Glass sunroof
Premium relaxation seats
Memory for driver's seat
Ventilated front seats
Heated rear seats
Heated steering wheel
Hyundai Ioniq 6 2024: prices in Australia
All prices listed are before on-road costs.
Ioniq 6 RWD: $65,500 (NEW)
Ioniq 6 RWD: $71,500 (NEW)
Dynamiq RWD: $77,500 (-$3500)
Dynamiq AWD: $82,000 (NEW)
Epiq RWD: $81,000 (NEW)
Epiq AWD: $85,500 (-$1788)