Hyundai has announced a sales promotion for its Ioniq 6 electric sedan which offers customers the chance to step up to the next grade within the lineup for free, potentially unlocking $10,000 in additional value.
Set to run from Friday 24th November to Monday 27th November, the Black Friday and Cyber Monday timed sales event will only apply to 2023 model year vehicles in stock, not the recently announced 2024 model year lineup.
Hyundai says there are some 600 vehicles available nationwide across the 2023 lineup's three grades which include the Dynamiq RWD, Techniq AWD and Epiq AWD.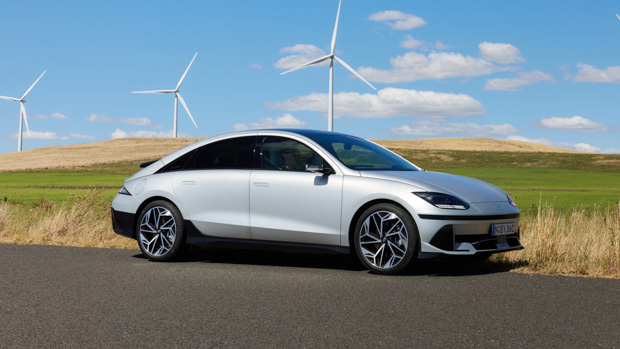 The promotion will effectively give buyers of a Dynamiq RWD or Techniq AWD the option to jump one grade up in the lineup for free.
Current pricing for the range stands at $71,500 for the base model Dynamiq WD, $82,000 for Techniq AWD, and $87,288 for the Epiq AWD (all prices before on road costs), effectively delivering an additional five to ten thousand dollars in value for customers depending on which spec they step up to.
However, it's important to note the upcoming changes to the Ioniq 6 range for 2024 which will see a revised line up that includes a new simply named 'Ioniq 6' base model which will be priced from an even lower $65,500.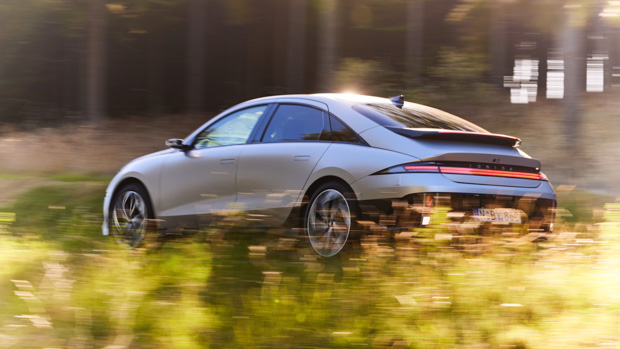 This said, the new base model will feature a smaller 53kWh battery pack as compared to the 77.4kWh battery currently powering the entire lineup. Buyers of the 2024 model year Ioniq 6 will be able to step up to the larger 77.4kWh battery in base trim for $71,500 – effectively matching the current cost of entry.
Stepping up the 2024 model range, the previously base-spec Dynamiq will now be the new mid-spec grade. It will cost $77,500 for a new RWD version, or $82,000 for the AWD (the same price as the current and now discontinued Techniq). The range will again top out with the Epiq, also now available in RWD ($81,000) or AWD ($85,500). All prices are before on road costs.
The 2024 changes were reportedly made possible due to better supply, which until now has inhibited the Korean automaker's ability to shift cars in Australia this year despite strong reviews.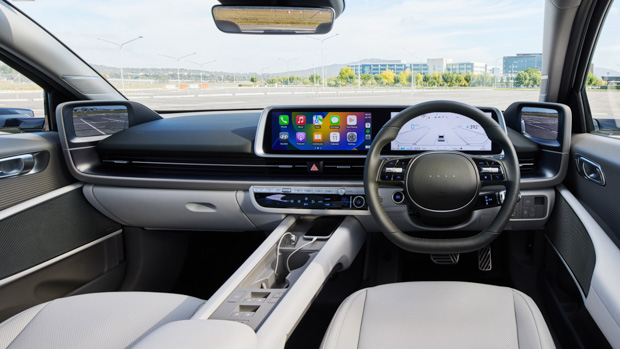 You can read further detail about the 2024 update and what other updates are included in our relevant article here.
With supply constraints easing, the brand is no doubt keen to shift its 2023 stock with the sales event and incentivise buyers to step up within its model range.
In light of its restricted supply, Hyundai has shifted only 468 examples of the Ioniq 6 in Australia this year, compared to 1867 units for the Polestar 2 and 15,718 for the electric sedan segment dominating Tesla Model 3.