Honda has chosen the 2018 Los Angeles Auto Show to reveal its latest SUV, the Passport. Based heavily on the seven-seat Pilot but only offering five seats, the Passport is aimed at cars such as the Ford Edge/Endura, Chevrolet Blazer and Nissan Murano – the latter two aren't offered in Australia.
Using a 3.5-litre petrol V6 engine mated to a nine-speed automatic transmission and available in either front- or all-wheel drive, the Passport offers mild off-road capability, and was developed with sandy and rocky roads in mind.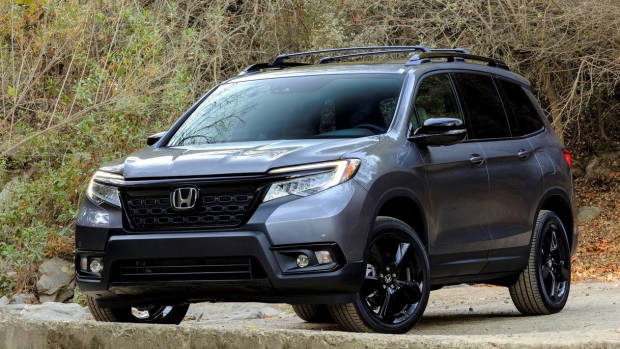 "The all-new 2019 Honda Passport provides the on-road comfort and nimble handling buyers will appreciate on their daily commute with the robust off-road and all-weather capability that make for a great weekend adventure vehicle," said Henio Arcangeli, Jr., senior vice president of American Honda Motor Co., Inc. and general manager, Honda Division.
"We saw an opportunity to deliver something that Honda is uniquely capable of making and the new Passport is in a great position to capture buyers looking for a more personal, powerful and capable Honda SUV."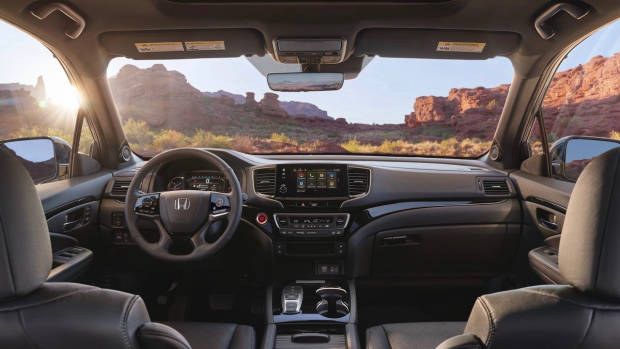 If the Passport name sounds familiar, it is – Honda used to use it on an Isuzu Rodeo-based SUV in the US in the 1990s. Using a 3.5-litre petrol V6 producing 209kW of power and 355Nm of torque and mated to a nine-speed automatic transmission, the Passport is based on the larger seven-seat Pilot – a model unfortunately not offered locally. Using the Pilot's platform, the Passport is more off-road focused with an optional rear-biased all-wheel drive system that is capable of sending up to 70 percent of its torque to the rear wheels.
While full dimensions are as yet unavailable from Honda, the Passport's 1,167-litre boot is huge, and with the rear seat folded, up to 2,205-litres of space is available with an additional 70-litres available underneath the boot floor. Stylistically, the Passport takes many cues from the Pilot – the front end is nearly identical, while the rear is styled very closely to the Pilot as well.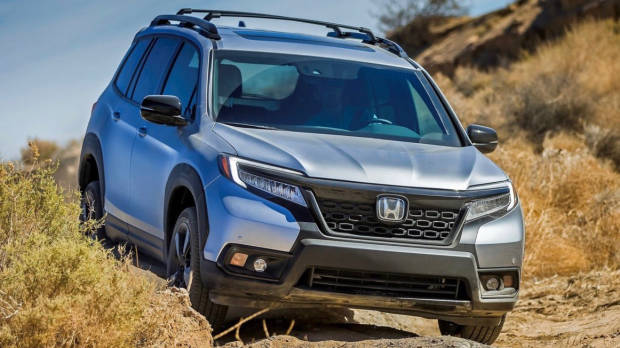 The closeness to the Pilot continues inside where an almost identical dashboard is found. Upper spec versions use an 8.0-inch touchscreen with Apple CarPlay and Android Auto, while a 7.0-inch digital driver's display, a 590-watt sound system, tri-zone climate control and a three-way reversing camera are also available.
Unlike most of the brand's Australian models, Honda Sensing is standard on all Passport models with autonomous emergency braking, forward collision warning, lane keep assist, lane departure warning and adaptive cruise control are standard. Optionally available is blind spot monitoring, rear cross traffic alert and front and rear parking sensors.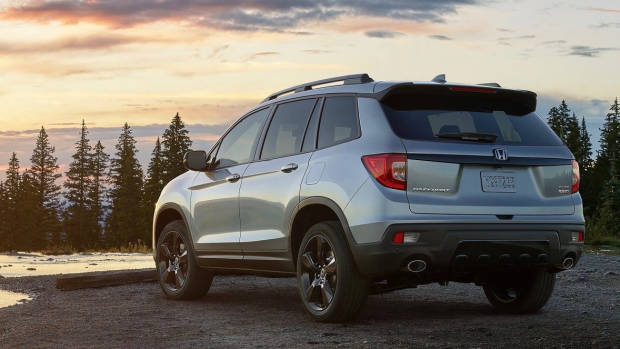 Due to its left-hand drive only status and Lincoln, Alabama production source, the Honda Passport is very unlikely to be ever be sold in Australia.
Stay tuned to Chasing Cars for more news from the 2018 Los Angeles Auto Show.